Touro College Quick Facts
| | | |
| --- | --- | --- |
| Duration: 4 Years | Courses: 67 | Faculty: 36 |
| Est. Applications: 373 | Acceptance Rate: 18% | Est. Class Size: 68 |
Program Description
Touro College of Pharmacy (TCOP), located in NYC, is a 4 year PharmD program in the Harlem community of Manhattan, home to a large number of health care facilities, community organizations & rich in cultural diversity, offering an abundance of opportunities for career development.
Our unique educational experience emphasizes hands-on learning, extensive practice experience & service to the community. Our exceptional, 2.5+1.5 curriculum sets it apart, providing students 9 rotations, placing us amongst the few programs with the most experiential education. We are focused on cultural awareness & community outreach, offer small classes & many opportunities to work closely with skilled faculty & network with a variety of health care providers.
Our core values reflect a commitment to fostering access to underserved populations, communication, community engagement, population health & leadership skills so our graduates will be highly sought after by the employment community.
A bachelor's degree is not required. We require 67 credits of pre-pharmacy undergrad coursework.
http://tcop.touro.edu/">http://tcop.touro.edu/
PharmD Program Highlights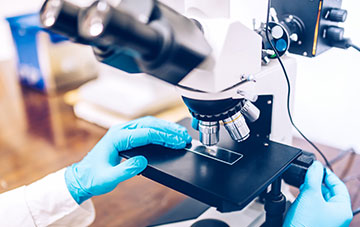 Private Institution
Baccalaureate Degree Preferred
$1000 deposit to hold acceptance
Conducts interviews of applicants
Participates in Early Decision Program (EDP)
PCAT composite score not Required
Minimum Three (3) Letters of Reference are required
Utilizes the Centralized Criminal Background Check (CBC)
No Participates in the PharmCAS-facilitated Drug Screening Service
Location
Location: 231 West 124th Street, 5th Floor, New York, New York 10027

Acceptance Rate for Touro College
18%: See other Schools with an acceptance rate under 18%
School Demographics (2018)
| | | |
| --- | --- | --- |
| Female: 57% | Male: 43% | Age: 18-61 |
Tuition
| | | |
| --- | --- | --- |
| Tuition: | $40,520 | per year |
| Tuition Fee: | $200 | per year |
Requirements
PCAT Score and G.P.A
| | | |
| --- | --- | --- |
| Minimum GPA: N/A | Average GPA: N/A | Minimum PCAT: N/A |
Program Prerequisites
Total number of college SEMESTER HOURS that must be completed prior to matriculation:
67
Total number of basic science college SEMESTER HOURS that must be completed prior to matriculation:
43
Total number of college QUARTER HOURS that must be completed prior to matriculation:
Applicants must successfully complete ALL course prerequisites by the end of the:
Course Prerequisites Table
| | |
| --- | --- |
| Course Title | Semester/Quarter Hours |
| General Chemistry w/lab | 8 |
| Organic Chemistry w/lab | 8 |
| Biochemistry | 3 |
| Biology w/lab | 8 |
| Human Anatomy with lab OR Anatomy and Physiology 1 with lab | 4 |
| Physiology with lab OR Anatomy and Physiology II with lab | 4 |
| Microbiology w/lab | 4 |
| Calculus | 3 |
| Economics | 3 |
| Physics w/lab | 4 |
| English Composition | 3 |
| English Oral Communication/Public Speaking/Speech | 3 |
| Humanities (English Literature/History, Philosophy, Ethics) | 6 |
| Social/Behavioral Science (Psychology, Sociology, Anthropology) | 6 |
| Total | 67 |
Letter of Recommendation Requirements
General Information
Candidates are required to submit three letters of recommendation, including one from a healthcare professional and at least one from a science professor from whom you earned a grade.  We do not accept letters from family members.

Recommenders must complete and submit the PharmCAS Reference Request Form directly to PharmCAS.

LOR types that are REQUIRED:
Professor of Science, Health Care Professional
LOR types that are RECOMMENDED:
Employer, Faculty Advisor, Pharmacist, Pre-Health Advisor, Supervisor
LOR types that are CONDITIONALLY ACCEPTED:
Note: please verify the institution specific details regarding CONDITIONALLY ACCEPTED LOR types.

Pre-Health Adviser
Advisor must have 2+ years of familiarity with the applicant and have 10 plus years advising experience and limit the number of such LOR's they deliver to a top specified percent of advisees.

LOR types that are NOT ACCEPTED:
Co-Worker, Family, Friend
Are Committee Letters accepted?
Yes
A Committee Letter is:
Conditionally Accepted
Does it count as more than one LOR?
Yes
Details:
We will accept a committee letter to fulfill 2 letters of recommendation
Are Composite Letters accepted?

Does it count as more than one LOR?
Interview Information
Interview Format:
Individual applicants with one interviewer
Multiple Mini Interviews (MMI)
Interview Dates:
Details:
Touro College of Pharmacy will notify candidates selected for an interview via e-mail. The interview day will include group and individual sessions, meet and greet current students when possible and participate in a tour. The interview day will last approximately five hours and includes a light breakfst and full lunch. Not all applicants will be selected for an interview.
Applying
Deadline
June 1, 2022
General School Information
Program
Dual Degree Program? No
Part of an academic health center? No
Pharmacy observation hours required? No
Supplemental application requirement? No
Baccalaureate degree preferred for admissions? Yes
Follows the AACP Cooperative Admissions Guidelines? No
Is preference given to in-state applicants vs. out-of-state applicants? No
Contact Information
Website: https://tcop.touro.edu/
Social Profiles