Lake Erie College of Osteopathic Medicine Quick Facts
| | | |
| --- | --- | --- |
| Duration: 4 Years | Courses: 54 | Language: English |
| Planned Interviews: 200 | Est. to Accept: 125 | Est. Class Size: 310 |
Program Description
LECOM offers students the opportunity to pursue their Doctor of Pharmacy degree through an innovative, year-round curriculum at our Erie, PA campus.  Our Accelerated Pathway graduates have gone on to work in various practice areas, ranging from community, hospital, industry, ambulatory care, managed care, academia and many more.  We also offer two additional PharmD degree pathways: a four-year on-campus pathway in Bradenton, FL and a three-year on-campus accelerated pathway in Erie, PA.
LECOM seeks the most qualified 310 candidates to seat incoming cohorts, divided among our three pathways, as limited by capacity.
For more information about LECOM, please visit http://www.lecom.edu">www.lecom.edu
PharmD Program Highlights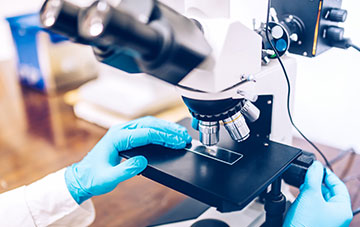 Private Institution
No Baccalaureate Degree Preferred
$500 deposit to hold acceptance
Conducts interviews of applicants
Participates in Early Decision Program (EDP)
PCAT composite score not Required
Minimum Two (2) Letters of Reference are required
Utilizes the Centralized Criminal Background Check (CBC)
Participates in the PharmCAS-facilitated Drug Screening Service
Location
Location: 1858 West Grandview Blvd, Erie, Pennsylvania 16415
Acceptance Rate for Lake Erie College of Osteopathic Medicine
32%: See other Schools with an acceptance rate under 32%
School Demographics (2018)
| | | |
| --- | --- | --- |
| Female: 65% | Male: 35% | Age: 18-61 |
Tuition
Requirements
PCAT Score and G.P.A
| | | |
| --- | --- | --- |
| Minimum GPA: N/A | Average GPA: N/A | Minimum PCAT: N/A |
Program Prerequisites
Total number of college SEMESTER HOURS that must be completed prior to matriculation:
54
Total number of basic science college SEMESTER HOURS that must be completed prior to matriculation:
27
Total number of college QUARTER HOURS that must be completed prior to matriculation:
81
Applicants must successfully complete ALL course prerequisites by the end of the:
Course Prerequisites Table
| | |
| --- | --- |
| Course Title | Semester/Quarter Hours |
| Biology w/ Lab | 8/12 |
| General Chemistry w/lab | 8/12 |
| Organic Chemistry I & II or Biochem w/lab | 8/12 |
| Math-based Physics OR Physical Chemistry | 3/5 |
| Calculus | 3/5 |
| Statistics | 3/5 |
| Economics | 3/5 |
| Psychology/Sociology/Anthropology | 3/5 |
| English – Prefer: Writing (Technical, Business, or Research) | 6/8 |
| Other Didactic Coursework in Math, Science, or Humanities – Prefer: Public Speaking or other communication coursework, health-care related sciences, calculus based math, or other health-care related coursework. | 9/14 |
| Total | 54/81 |
Letter of Recommendation Requirements
General Information
LECOM School of Pharmacy requires two letters of recommendation. One of the letters must be from a science professor. The other letter can be from anyone else except a friend, family member or co-worker. See below for suggestions for the second letter of recommendation. All letters of recommendation are submitted through PharmCAS. PharmCAS will send the letters to the schools you apply to once they receive them from your recommender.
LOR types that are REQUIRED:
Professor of Science
LOR types that are RECOMMENDED:
Employer, Health Care Professional, Pharmacist, Pre-Health Advisor, Supervisor
LOR types that are CONDITIONALLY ACCEPTED:
Note: please verify the institution specific details regarding CONDITIONALLY ACCEPTED LOR types.

Pre-Health Adviser
Advisor must have 2+ years of familiarity with the applicant and have 10 plus years advising experience and limit the number of such LOR's they deliver to a top specified percent of advisees.

LOR types that are NOT ACCEPTED:
Co-Worker, Family, Friend, Teaching Assistant
Are Committee Letters accepted?
Yes
A Committee Letter is:
Conditionally Accepted
Does it count as more than one LOR?
Yes
Details:
If the letter follows the institutions procedure
Are Composite Letters accepted?

Does it count as more than one LOR?

Conditionally Accepted

Yes
Interview Information
Interview Format:
Individual applicants with one interviewer
Individual applicants with two or more interviewers
Multiple applicants with one or more interviewers
Interview Dates:
Details:
If invited, Distance Education applicants will have the ability to choose between the Erie campus and Florida campus for their interview.
Applying
Deadline
June 1, 2022
Fees
Application Fee:
Other Fees:
Open House Information:
Info Sessions occur about once every other month on a Wednesday from 6 to 8pm and campus tour from 8 to 8:30pm. Students and Family are Welcome. We also have an Open House every September and June on a Saturday from 9am to 1pm Must register to attend. Go to www.chapman.edu/pharmacy for dates and more information on how to register.
Enrollment Options Available
Early Assurance
Accelerated Progression (year-round classes)
Program Statistics and Criteria
200
Estimated number planning to interview for fall 2020 entering class:
125
Estimated number planning to accept for fall 2020 entering class:
100
Estimated fall 2020 entering class size including early assurance:
32
Estimated number of early assurance students advancing to the professional program in 2020:
Minimum prerequisite GPA considered:
The PCAT requirement may be waived if a student has achieved a minimum cumulative GPA of 3.25 and has met other qualifying academic criteria.  For more information visit our website:  https://www.harding.edu/academics/colleges-departments/pharmacy
Previous college experience prior to enrolling in the school/college of pharmacy:
3 or more years, no degree (>60 sem hrs)
4:01
Ratio of applications received to the number of first-year students enrolled in fall 2018 class:
Accepted Applicant Info
When are acceptance letters mailed to regular applicants?

Acceptance letters are typically e-mailed within 72 hours after the interview. If a student qualifies for a scholarship, a scholarship offer letter will be included in the email. All students will also receive a Fellowship Award application. Fellowship awards are one year financial awards. We offer GPA based scholarships of 5, 10, or 15%, and a 10% scholarship for students who have an 80th composite percentile score or higher on the PCAT. These scholarships are renewed each trimester as long as the student maintains a cumulative 3.0 GPA, a trimester GPA of 3.0, and does not receive a grade less than a C in any course.

When is the response to the acceptance offer due?
New Student Orientation Information:

Details: LECOM typically sets the official matriculation dates for each entering class in the spring before matriculation, so the above date may be subject to change.
Details:
Details:

First day of classes and/or matriculation:
08/03/2020
Are requests for deferred entrance considered?
Yes
Details:
General School Information
Program
Dual Degree Program? No
Part of an academic health center? Yes
Pharmacy observation hours required? No
Supplemental application requirement? No
Baccalaureate degree preferred for admissions? No
Follows the AACP Cooperative Admissions Guidelines? No
Is preference given to in-state applicants vs. out-of-state applicants? No
Contact Information
Website: http://www.lecom.edu
Social Profiles