The University of Kansas Quick Facts
| | | |
| --- | --- | --- |
| Duration: 4 Years | Courses: 68 | Faculty: 63 |
| Est. Applications: 207 | Acceptance Rate: 74% | Est. Class Size: 153 |
Program Description
The University of Kansas (KU) School of Pharmacy is a world-class teaching and research institution founded in 1885. The KU School of Pharmacy:
Is a top 20 public school of pharmacy according to US News and World Report
Has consistently been a top 10 school in National Institutes of Health funding for over two decades
Graduating class of 2018 achieved a 100% first-time pass rate on the North American Pharmacists Licensure Exam (NAPLEX) and 99% on the Multistate Pharmacy Jurisprudence Examination (MPJE)
Produces pharmacists to serve the people of Kansas and the country
Educates researchers who help solve the world's most pressing issues in health care.
Our rich tradition, combined with a collaborative relationship between our Pharm.D. and research programs, sets us apart from other schools. KU students learn from many of the 400+ faculty and clinical preceptors, representing a vast array of practice settings and clinical expertise; all while learning the basic science principles of drug therapy from world–renowned researchers in the classroom. Our students graduate with a broad understanding of pharmacy, from discovery and formulation to delivery. Students enter our professional program after completing two years of pre-pharmacy coursework. .
The KU School of Pharmacy is one school, with a presence on three campuses. They are:
Main campus in Lawrence
KU Medical Center in Wichita.
KU Medical Center in Kansas City
Approximately one half million dollars of scholarship money is awarded annually to pharmacy students. Reduced out-of-state tuition is available for qualified applicants from outside of Kansas.
For more program information see our website: http://www.pharmacy.ku.edu
PharmD Program Highlights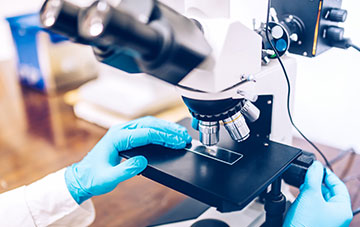 Public Institution
No Baccalaureate Degree Required
$500 deposit to hold acceptance
Conducts interviews of applicants
Participates in Early Decision Program (EDP)
PCAT composite score not Required
Minimum Three (3) Letters of Reference are required
No Utilizes the Centralized Criminal Background Check (CBC)
No Participates in the PharmCAS-facilitated Drug Screening Service
Location
Location: 2010 Becker Drive, Lawrence, Kansas 66047
Acceptance Rate for The University of Kansas
74%: See other Schools with an acceptance rate under 74%
School Demographics (2018)
| | | |
| --- | --- | --- |
| Female: 56% | Male: 44% | Age: 18-61 |
Tuition
| | | |
| --- | --- | --- |
| Tuition (In-State): | $26,405 | per year |
| Tuition (Out-State): | $48,640 | per year |
Requirements
PCAT Score and G.P.A
| | | |
| --- | --- | --- |
| Minimum GPA: 2.5 | Average GPA: 2.5 | Minimum PCAT: N/A |
Program Prerequisites
Total number of college SEMESTER HOURS that must be completed prior to matriculation:
68
Total number of basic science college SEMESTER HOURS that must be completed prior to matriculation:
61
Total number of college QUARTER HOURS that must be completed prior to matriculation:
Applicants must successfully complete ALL course prerequisites by the end of the:
Course Prerequisites Table
| | |
| --- | --- |
| Course Title | Semester/Quarter Hours |
| General Chemistry | 10/12 |
| Calculus | 3/4 |
| Organic Chemistry | 10/12 |
| Microbiology | 5/6 |
| Anatomy | 3/4 |
| Physiology | 5/7 |
| Molecular/Cellular Biology | 4/5 |
| Social Sciences & Humanities | 12/16 |
| English I and II | 6/8 |
| Public Speaking | 3/4 |
| Statistics | 3/4 |
| Physics | 4/5 |
| Total | 68 |
Letter of Recommendation Requirements
General Information
Each applicant must submit three letters of recommendation via PharmCAS. We recommend that your references be current and include a professor and present or former employer with whom you have interacted within the past 24 months. It is highly recommended that you have one recommendation from a pharmacist. If you do not know a pharmacist, you are encouraged to obtain an introduction to a pharmacist and discuss with him or her your aspirations for a career in pharmacy. If you obtain a recommendation from a pharmacist who is a new acquaintance, you may submit that letter as a fourth recommendation.
LOR types that are REQUIRED:
Professor of
LOR types that are RECOMMENDED:
Employer, Faculty Advisor, Health Care Professional, Pharmacist, Pre-Health Advisor, Professor of Liberal Arts, Science and Math, Supervisor
LOR types that are CONDITIONALLY ACCEPTED: Clergy, Co-Worker, Friend, Politician, Teaching Assistant
Note: please verify the institution specific details regarding CONDITIONALLY ACCEPTED LOR types.

Pre-Health Adviser
Advisor must have 2+ years of familiarity with the applicant and have 10 plus years advising experience and limit the number of such LOR's they deliver to a top specified percent of advisees.

LOR types that are NOT ACCEPTED:
Family,
Are Committee Letters accepted?
Yes
A Committee Letter is:
Conditionally Accepted
Does it count as more than one LOR?
No
Details:
Committee/Composite letters are discouraged and if submitted are considered as 'one' recommendation.
Are Composite Letters accepted?

Does it count as more than one LOR?

Conditionally Accepted

No
Interview Information
Interview Format:
Individual applicants with two or more interviewers
Interview Dates:
Details:
Qualified applicants are invited for an interview.  All admitted applicants participate in the interview process. Interviews are scheduled beginning in August.

Committee members look for students with good communication skills, emotional maturity, leadership, professionalism, understanding of the pharmacy profession, and an interest in service to community. Job shadowing or work experience in a pharmacy or a health care setting is encouraged.
Applying
Deadline
June 1, 2022
General School Information
Program
Dual Degree Program? Yes
Part of an academic health center? Yes
Pharmacy observation hours required? No
Supplemental application requirement? No
Baccalaureate degree preferred for admissions? No
Follows the AACP Cooperative Admissions Guidelines? No
Is preference given to in-state applicants vs. out-of-state applicants? No
Pharmacy School Tour Video
Contact Information
Website: https://pharmacy.ku.edu/
Social Profiles