The University of Rhode Island Quick Facts
| | | |
| --- | --- | --- |
| Duration: 0-6/7 Years | Courses: | Faculty: 59 |
| Est. Applications: 631 | Acceptance Rate: 21% | Est. Class Size: 132 |
Program Description
The Doctor of Pharmacy program at the University of Rhode Island, College of Pharmacy is a 0/6 program.  While most of our first-year students come directly from high school, we sometimes accept a small number of transfer students into the first professional year (P1) of the curriculum. Please note, we are not accepting transfer applicants for the Fall of 2019.  The 6-year curriculum stresses critical thinking, active learning, and clinical experience to prepare you for practice in a variety of professional settings. Students have the opportunity to take professional electives that will advance their knowledge in different areas of pharmacy, including hospital, clinical (e.g. geriatrics, pediatrics, palliative care), manufacturing, managed care, drug analysis, administration, and research. The clinical portion of the program provides students with hands-on experience in hospitals, nursing homes, community pharmacies, government institutions, home healthcare settings, and other industries. We will work with you to place you in early and advanced experience practice sites that are aligned with your educational and career goals.
Graduates of our program have a strong record of passing the national licensing examination (NAPLEX). Average scores over the past five years are above the 90 percentages for graduates taking the exam for the first time. Amongst graduates of the last five years, more than 92.5% reported pharmacy related employment by September following graduation on their AACP graduating student survey.   For the class of 2018, 38% of graduates were accepted to either a residency or fellowship trainging program.  Job responsibilities vary from staff pharmacists, manager, clinical specialist, consultant, executive, to professor. Ninety-two percent of graduates indicate that they would select the URI College of Pharmacy if they were starting their pharmacy programs over again.
PharmD Program Highlights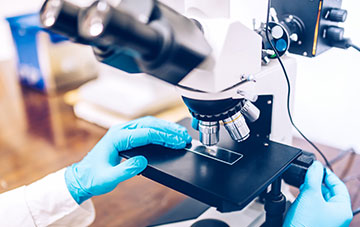 Public Institution
No Baccalaureate Degree Required
$300 deposit to hold acceptance
Conducts interviews of applicants
No Participates in Early Decision Program (EDP)
PCAT composite score Required
Minimum Two (2) Letters of Reference are required
No Utilizes the Centralized Criminal Background Check (CBC)
No Participates in the PharmCAS-facilitated Drug Screening Service
Location
Location: 7 Greenhouse Road, Kingston, Rhode Island 02881
Acceptance Rate for The University of Rhode Island
21%: See other Schools with an acceptance rate under 21%
School Demographics (2018)
| | | |
| --- | --- | --- |
| Female: 68% | Male: 32% | Age: 18-61 |
Tuition
| | | |
| --- | --- | --- |
| Tuition (In-State): | $12,590 | per year |
| Tuition (Out-State): | $29,710 | per year |
| Tuition Fee: | $8,476 | per year |
Requirements
PCAT Score and G.P.A
| | | |
| --- | --- | --- |
| Minimum GPA: N/A | Average GPA: N/A | Minimum PCAT: N/A |
Program Prerequisites
Total number of college SEMESTER HOURS that must be completed prior to matriculation:
Total number of basic science college SEMESTER HOURS that must be completed prior to matriculation:
Total number of college QUARTER HOURS that must be completed prior to matriculation:
Applicants must successfully complete ALL course prerequisites by the end of the:
Course Prerequisites Table
| | |
| --- | --- |
| Course Title | Semester/Quarter Hours |
| | |
| Total | 0 |
Letter of Recommendation Requirements
General Information
For admission as a Freshman to the PharmD program, we require a minimum of two letters: one from a science or math teacher and one from a guidance counselor or a teacher from another subject area.  These letters of recommendation should comment on your personal motivation, initiative and interpersonal skills.  
LOR types that are REQUIRED:
LOR types that are RECOMMENDED:
LOR types that are CONDITIONALLY ACCEPTED:
Note: please verify the institution specific details regarding CONDITIONALLY ACCEPTED LOR types.

Pre-Health Adviser
Advisor must have 2+ years of familiarity with the applicant and have 10 plus years advising experience and limit the number of such LOR's they deliver to a top specified percent of advisees.

LOR types that are NOT ACCEPTED:
Are Committee Letters accepted?
A Committee Letter is:
Does it count as more than one LOR?
Details:
Are Composite Letters accepted?

Does it count as more than one LOR?
Interview Information
| | |
| --- | --- |
| Interview Format: | |
| Interview Dates: | |
| Details: | For students admitted to the PharmD program as Freshman, students must complete a formal interview during the second semester of the sophomore year.  The interview with faculty from the College of Pharmacy assesses the students' verbal and written communication skills, understanding of the pharmacy profession, and commitment to patient care.  Transfer applicants must complete an interview. |
Applying
Deadline
February 1, 2022
General School Information
Program
Dual Degree Program? Yes
Part of an academic health center? No
Pharmacy observation hours required? No
Supplemental application requirement? No
Baccalaureate degree preferred for admissions? No
Follows the AACP Cooperative Admissions Guidelines? No
Is preference given to in-state applicants vs. out-of-state applicants? No
Pharmacy School Tour Video
Contact Information
Website: https://web.uri.edu/pharmacy/
Social Profiles