Campbell University Quick Facts
| | | |
| --- | --- | --- |
| Duration: 4 Years | Courses: 64 | Faculty: 57 |
| Est. Applications: 357 | Acceptance Rate: 27% | Est. Class Size: 97 |
Program Description
Campbell University is an interprofessional, service-oriented, private, Christian institution offering hands-on, student-centered education and patient-centered training for the Doctor of Pharmacy and dual degrees in PharmD/MS Public Health, PharmD/MS Clinical Research Online, PharmD/MS Pharmaceutical Sciences and PharmD/MBA. Additionally, we offer the Doctor of Physical Therapy, Master of Physician Assistant Practice, MS in Public Health, MS in Pharmaceutical Sciences, MS in Clinical Research Online, BS in Clinical Research, BS in Pharmaceutical Sciences BS in Nursing as well as outstanding Pre-Pharmacy and Pre-Med programs. The pharmacy program was established in 1985 so we have a long, rich history of success and a proven track record of board passage rates exceeding 98% since our inception, and residency match rates above the national and state average. At Campbell your training includes state of the art simulation training equipment, interprofessional collaboration, individualized attention and international mission opportunities.
Campbell Early Decision has many benefits: 
Don't miss the ED scholarships: https://goo.gl/cZupVu
PharmD Program Highlights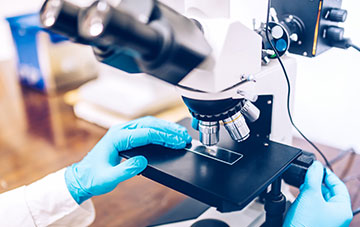 Private Institution
No Baccalaureate Degree Required
$750 deposit to hold acceptance
Conducts interviews of applicants
Participates in Early Decision Program (EDP)
PCAT composite score Not Required
Minimum Three (3) Letters of Reference are required
Utilizes the Centralized Criminal Background Check (CBC)
Participates in the PharmCAS-facilitated Drug Screening Service
Location
Location: PO Box 1090, Buies Creek, North Carolina 27506

Acceptance Rate for Campbell University
27%: See other Schools with an acceptance rate under 27%
School Demographics (2018)
| | | |
| --- | --- | --- |
| Female: 61% | Male: 39% | Age: 18-61 |
Tuition
| | | |
| --- | --- | --- |
| Tuition: | $40,350 | per year |
| Tuition Fee: | $1,040 | per year |
Requirements
PCAT Score and G.P.A
| | | |
| --- | --- | --- |
| Minimum GPA: N/A | Average GPA: 2.5 | Minimum PCAT: Optional |
Program Prerequisites
Total number of college SEMESTER HOURS that must be completed prior to matriculation:
64
Total number of basic science college SEMESTER HOURS that must be completed prior to matriculation:
32
Total number of college QUARTER HOURS that must be completed prior to matriculation:
94
Applicants must successfully complete ALL course prerequisites by the end of the:
Course Prerequisites Table
| | |
| --- | --- |
| Course Title | Semester/Quarter Hours |
| Calculus | 3/4-5 |
| Physics w/lab | 4/6 |
| General Chemistry w/lab | 8/12 |
| Organic Chemistry w/lab | 8/12 |
| General Biology w/lab | 4/6 |
| Microbiology | 4/6 |
| Human Anatomy & Physiology w/lab | 4/6 |
| Statistics | 3/4-5 |
| English Composition: English courses must be writing intensive. Basic literature courses will not be accepted. | 6/9 |
| Humanities/Fine Arts or Social/Behavior Science: Ex. Literature, Philosophy, Music, Art, Drama, Foreign Language, Religion, History, Political Science, Psychology or Sociology | 12/18 |
| Electives: Ex. Advanced biology or chemistry courses. Certain business electives may be used to meet the requirements of the dual PharmD/MBA. | 12/18 |
| Total | 64/94 |
Letter of Recommendation Requirements
General Information
Applicants must have three (3) letters of recommendation sent through PharmCAS by the application deadline. We recommend one (1) from a pharmacist, one (1) from a science professor, and the third can be of your choice. However, we will not accept letters from family members or friends.
LOR types that are REQUIRED:
LOR types that are RECOMMENDED:
Co-Worker, Employer, Faculty Advisor, Health Care Professional, Pre-Health Advisor, Professor of Math or Science, Supervisor, Teaching Assistant
LOR types that are CONDITIONALLY ACCEPTED:
Note: please verify the institution specific details regarding CONDITIONALLY ACCEPTED LOR types.

Pre-Health Adviser
Advisor must have 2+ years of familiarity with the applicant and have 10 plus years advising experience and limit the number of such LOR's they deliver to a top specified percent of advisees.

LOR types that are NOT ACCEPTED:
Family, Friend
Are Committee Letters accepted?
A Committee Letter is:
Does it count as more than one LOR?
Details:
Are Composite Letters accepted?

Does it count as more than one LOR?
Interview Information
Interview Format:
Multiple applicants with one or more interviewers
Multiple Mini Interviews (MMI)
Interview Dates:
Details:
Applicants who are selected for an interview will enage in multiple mini interviews (MMI), and a group activity. The entire interview process typically takes about four to five hours; however, not all of this time is spent interviewing.
Applying
Deadline
June 1, 2022
General School Information
Program
Dual Degree Program? Yes
Part of an academic health center? No
Pharmacy observation hours required? No
Supplemental application requirement? Yes
Baccalaureate degree preferred for admissions? No
Follows the AACP Cooperative Admissions Guidelines? No
Is preference given to in-state applicants vs. out-of-state applicants? No
Pharmacy School Tour Video
PharmD Dual Degrees
Contact Information
Website: https://cphs.campbell.edu/
Social Profiles