University of Nebraska Medical Center Quick Facts
| | | |
| --- | --- | --- |
| Duration: 4 Years | Courses: 64 | Faculty: 36 |
| Est. Applications: 119 | Acceptance Rate: 52% | Est. Class Size: 62 |
Program Description
The College of Pharmacy is located on the University of Nebraska Medical Center (UNMC) campus in Omaha, NE.  The College of Pharmacy opened the UNMC Center for Drug Discovery and Lozier Center for Pharmacy Sciences & Education in 2016, a $35 million building completely funded by private support. The new Center offers the most up-to-date technologies to enhance the learning environment.
UNMC is dedicated to educating the next century of health care professionals with the latest in teaching tools, technology and facilities.  More than 3,600 students attend UNMC, seeking degrees in Allied Health professions, Dentistry, Medicine, Nursing, Pharmacy, Public Health, and Graduate Studies.  Students at UNMC learn in an environment that embraces the innovation of tomorrow while maintaining low student-to-faculty ratios and small-group learning.
Because of UNMC's robust research enterprise, students learn from scientists and clinicians who are at the leading edge of discovery. Many of our students also can engage in the rich cultures of Omaha, working in student-run clinics that assist underserved populations in the city.
PharmD Program Highlights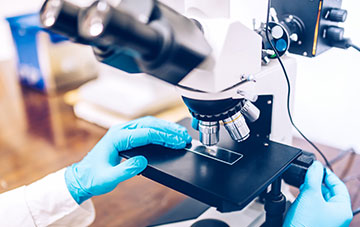 Public Institution
No Baccalaureate Degree Required
$500 deposit to hold acceptance
Conducts interviews of applicants
Participates in Early Decision Program (EDP)
PCAT composite score not Required
Minimum Three (3) Letters of Reference are required
No Utilizes the Centralized Criminal Background Check (CBC)
No Participates in the PharmCAS-facilitated Drug Screening Service
Location
Location: 986120 Nebraska Medical Center, Omaha, Nebraska 68198-6120

Acceptance Rate for University of Nebraska Medical Center
52%: See other Schools with an acceptance rate under 52%
School Demographics (2018)
| | | |
| --- | --- | --- |
| Female: 71% | Male: 29% | Age: 18-61 |
Tuition
| | | |
| --- | --- | --- |
| Tuition (In-State): | $25,092 | per year |
| Tuition (Out-State): | $31,365 | per year |
| Tuition Fee: | $750 | per year |
Requirements
PCAT Score and G.P.A
| | | |
| --- | --- | --- |
| Minimum GPA: N/A | Average GPA: N/A | Minimum PCAT: N/A |
Program Prerequisites
Total number of college SEMESTER HOURS that must be completed prior to matriculation:
64
Total number of basic science college SEMESTER HOURS that must be completed prior to matriculation:
39
Total number of college QUARTER HOURS that must be completed prior to matriculation:
96
Applicants must successfully complete ALL course prerequisites by the end of the:
Course Prerequisites Table
| | |
| --- | --- |
| Course Title | Semester/Quarter Hours |
| General Chemistry w/lab | 8/12 |
| Organic Chemistry w/lab | 8/12 |
| English Composition | 6/9 |
| Speech/Communications | 3/4.5 |
| Calculus I | 4/6 |
| Statistics or Biostatistics | 3/4.5 |
| General Education | 9/13.5 |
| Biochemistry | 3/4.5 |
| Quantitative Chemical Analysis OR Physics II w/lab | 4/6 |
| Physics I | 4/6 |
| Biological/Life Sciences w/lab | 4/6 |
| Anatomy w/lab | 4/6 |
| Physiology w/lab | 4/6 |
| Total | 64/96 |
Letter of Recommendation Requirements
General Information
Three (3) reference letters are required:

Two (2) must come from Science / Math faculty
The third may also come from a faculty member or it may come from a non-academic reference (a pharmacist is an excellent choice)
In all cases, the references must be in a position to critically evaluate your past performance

LOR types that are REQUIRED:
Professor of Science and Math
LOR types that are RECOMMENDED:
Employer, Faculty Advisor, Pharmacist, Pre-Health Advisor,  Supervisor
LOR types that are CONDITIONALLY ACCEPTED: Co-Worker, Health Care Professional, Politician, Professor of Liberal Arts
Note: please verify the institution specific details regarding CONDITIONALLY ACCEPTED LOR types.

Pre-Health Adviser
Advisor must have 2+ years of familiarity with the applicant and have 10 plus years advising experience and limit the number of such LOR's they deliver to a top specified percent of advisees.

LOR types that are NOT ACCEPTED:
Clergy, Family, Friend, Teaching Assistant
Are Committee Letters accepted?
Yes
A Committee Letter is:
Recommended but Not Required
Does it count as more than one LOR?
No
Details:
Are Composite Letters accepted?

Does it count as more than one LOR?

Recommended but Not Required

No
Interview Information
Interview Format:
Individual applicants with two or more interviewers
Interview Dates:
Details:
Interviews will be scheduled as early as November and will continue on a regular basis into early 2020.
Interview day is from 9am-1pm, typically on a Friday.
The interview portion is approximately 20 minutes in length and conducted by two (2) faculty members.
Candidates rotate through activities including the interview, an extemporaneous writing exercise and tour.
Over lunch, candidates interact with current College of Pharmacy students.
Applying
Deadline
March 1, 2022
General School Information
Program
Dual Degree Program? Yes
Part of an academic health center? Yes
Pharmacy observation hours required? No
Supplemental application requirement? No
Baccalaureate degree preferred for admissions? No
Follows the AACP Cooperative Admissions Guidelines? Yes
Is preference given to in-state applicants vs. out-of-state applicants? No
University Tour Video
Contact Information
Website: http://www.unmc.edu/pharmacy/
Social Profiles