Larkin University Quick Facts
| | | |
| --- | --- | --- |
| Duration: 3-4 Years | Courses: 63 | Faculty: 27 |
| Est. Applications: 310 | Acceptance Rate: 26% | Est. Class Size: 80 |
Program Description
Larkin University College of Pharmacy is the first year-round, three-year, block-program in the State of Florida!
Founded in 2013, Larkin University is a private, not-for-profit university. LU is affiliated with Larkin Health Systems but is a separate Educational Institution. The primary goal of the College is to promote and foster pharmacy education to create compassionate and knowledgeable pharmacists who will be prepared to pursue a multitude of career options including post-graduate education. Although students complete their Doctor of Pharmacy in three years, as opposed to the more traditional four years, due to the design of the curriculum, students have approximately 25% more contact time than traditional programs!
The block curriculum allows students to:
Learn in a focused format so students can concentrate on one major topic at a time.
Several courses are taught longitudinally over the year in order to apply the knowledge that has been learned within each block.
In a typical day, the class meets with their faculty, engages in didactic teaching, and participates in active learning activities to allow the substantial amount of information learned in pharmacy school to be applied regularly, limiting the need for excessive memorization.
LU College of Pharmacy is affiliated with many teaching hospitals and clinics for pharmacy students throughout Miami-Dade and Broward Counties so students will not have to travel for third-year rotations unless they wish to do so.
PharmD Program Highlights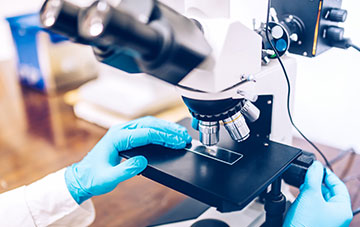 Private Institution
No Baccalaureate Required
$500 deposit to hold acceptance
Conducts interviews of applicants
Participates in Early Decision Program (EDP)
PCAT composite score Required Minimum 50
Minimum Two (2) Letters of Reference are required
Utilizes the Centralized Criminal Background Check (CBC)
Participates in the PharmCAS-facilitated Drug Screening Service
Location
Location:18301 N. Miami Ave. 2nd Floor, Miami, Florida 33169

Acceptance Rate for Larkin University
26%: See other Schools with an acceptance rate under 26%
School Demographics (2018)
| | | |
| --- | --- | --- |
| Female: 60% | Male: 40% | Age: 18-61 |
Tuition
| | | |
| --- | --- | --- |
| Tuition: | $46,402 | per year |
| Tuition Fee: | $4,695 | per year |
Requirements
PCAT Score and G.P.A
| | | |
| --- | --- | --- |
| Minimum GPA: 2.70 | Average GPA: 2.70 | Minimum PCAT: 50 |
Program Prerequisites
Total number of college SEMESTER HOURS that must be completed prior to matriculation:
63
Total number of basic science college SEMESTER HOURS that must be completed prior to matriculation:
63
Total number of college QUARTER HOURS that must be completed prior to matriculation:
Applicants must successfully complete ALL course prerequisites by the end of the:
Course Prerequisites Table
| | |
| --- | --- |
| Course Title | Semester/Quarter Hours |
| General Biology I w/lab | 4 |
| General Biology II w/lab | 4 |
| Anatomy and Physiology | 6 |
| General Chemistry I w/lab | 4 |
| General Chemistry II w/lab | 4 |
| Organic Chemistry I | 4 |
| Organic Chemistry II | 4 |
| General Physics | 3 |
| English | 6 |
| Calculus | 3 |
| Statistics | 3 |
| Speech/Public Speaking | 3 |
| Advance Science Courses | 6 |
| Economics (micro or macro) | 3 |
| Humanities or Social/Behavioral Sciences | 3 |
| Psychology or Sociology | 3 |
| Total | 63 |
Letter of Recommendation Requirements
General Information
Two letters of reference are required.  We require at least one from a faculty member who can speak of your academic experience and suggest that one letter from a health care professional who is not a family member.
LOR types that are REQUIRED:
LOR types that are RECOMMENDED:
Employer, Faculty Advisor, Health Care Professional, Pharmacist, Pre-Health Advisor, Professor of Science and Math, Supervisor
LOR types that are CONDITIONALLY ACCEPTED:
Note: please verify the institution specific details regarding CONDITIONALLY ACCEPTED LOR types.

Pre-Health Adviser
Advisor must have 2+ years of familiarity with the applicant and have 10 plus years advising experience and limit the number of such LOR's they deliver to a top specified percent of advisees.

LOR types that are NOT ACCEPTED:
Family, Friend, Teaching Assistant or Politician
Are Committee Letters accepted?
A Committee Letter is:
Recommended but Not Required
Does it count as more than one LOR?
No
Details:
Are Composite Letters accepted?
No
Interview Information
| | |
| --- | --- |
| Interview Format: | Multiple Mini Interviews (MMI) |
| Interview Dates: | |
| Details: |  Interviews consists of the Multi-Mini Interview, a group activity, a writing sample, Dean presentation and tour.  Professionalism is an important part of our program. Students invited for  an interview are expected to accept or formally decline the interview invitation. Students are expected to show up for their scheduled interview. If a student fails to communicate a cancellation or the need to reschedule their interview  at least 2 business days in advance, the unprofessional behavior will be reported to PharmCAS |
Applying
Deadline
June 1, 2022
General School Information
Program
Dual Degree Program? No
Part of an academic health center? No
Pharmacy observation hours required? No
Supplemental application requirement? No
Baccalaureate degree preferred for admissions? No
Follows the AACP Cooperative Admissions Guidelines? Yes
Is preference given to in-state applicants vs. out-of-state applicants? No
Contact Information
Website: http://ularkin.org/pharmd-admissions-requirements/
Social Profiles