University of Missouri Quick Facts
| | | |
| --- | --- | --- |
| Duration: 2-4 Years | Courses: 57 | Faculty: 59 |
| Est. Applications: 275 | Acceptance Rate: 56% | Est. Class Size: 153 |
Program Description
Founded in 1885, the University of Missouri-Kansas City (UMKC) School of Pharmacy has a long history of educational excellence and is well respected among health professional programs in the nation.
UMKC School of Pharmacy offers three Missouri campus locations where Doctor of Pharmacy students can complete their degrees –  Kansas City, Columbia and Springfield.
The work of our faculty is recognized regionally and nationally through awards and research grants from federal agencies, foundations and the private sector. They are dedicated to advancing the pharmacy profession through their cutting edge basic and translational research, service to those in need, and major grant writing and reviewing.
UMKC Pharmacy students participate in a variety of student organizations and professional activities.  Continually recognized locally and nationally, our students care for the underserved through their volunteer efforts reflecting their desire to improve the health of Missourians and be well prepared for practice.
For more information, check out out website – https://pharmacy.umkc.edu/why-umkc/">https://pharmacy.umkc.edu/why-umkc/
PharmD Program Highlights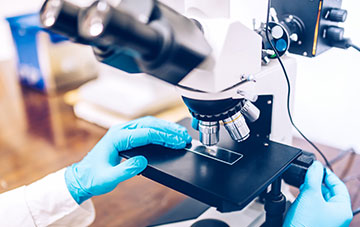 Public Institution
No Baccalaureate Degree Required
$500 deposit to hold acceptance
Conducts interviews of applicants
Participates in Early Decision Program (EDP)
PCAT composite score Required Minimum 16
Minimum One (1) Letters of Reference are required
No Utilizes the Centralized Criminal Background Check (CBC)
No Participates in the PharmCAS-facilitated Drug Screening Service
Location
Location: 2464 Charlotte Street, Suite 1219, Kansas City, Missouri 64108

Acceptance Rate for University of Missouri
56%: See other Schools with an acceptance rate under 56%
School Demographics (2018)
| | | |
| --- | --- | --- |
| Female: 63% | Male: 37% | Age: 18-61 |
Tuition
| | | |
| --- | --- | --- |
| Tuition (In-State): | $23,884 | per year |
| Tuition (Out-State): | $52,515 | per year |
| Tuition Fee: | $1,552 | per year |
Requirements
PCAT Score and G.P.A
| | | |
| --- | --- | --- |
| Minimum GPA: N/A | Average GPA: 2.75 | Minimum PCAT: 16 |
Program Prerequisites
Total number of college SEMESTER HOURS that must be completed prior to matriculation:
57
Total number of basic science college SEMESTER HOURS that must be completed prior to matriculation:
45
Total number of college QUARTER HOURS that must be completed prior to matriculation:
Applicants must successfully complete ALL course prerequisites by the end of the:
Course Prerequisites Table
| | |
| --- | --- |
| Course Title | Semester/Quarter Hours |
| General Chemistry I w/lab | 5 |
| Calculus with Analytical Geometry | 4 |
| *Human Anatomy w/lab | 4 |
| Communications course | 3 |
| Organic Chemistry II w/lab | 4 |
| Microbiology w/lab | 4 |
| Medical Terminology | 1 |
| Course covering the U.S. Constitution | 3 |
| General Biology I (Botany) | 3 |
| English Composition I | 3 |
| General Chemistry II w/lab | 5 |
| Physics | 4 |
| General Biology II (Zoology) | 3 |
| English Composition II | 3 |
| Organic Chemistry I w/lab | 4 |
| Cell Biology | 3 |
| Basic Statistics – beginning with the Fall 2022 entering class | 3 |
| Total | 57 |
Letter of Recommendation Requirements
General Information
LORs may come from any one of the recommended categories marked below.  Applicants may have more than one reference form and letter submitted.
LOR types that are REQUIRED:
LOR types that are RECOMMENDED:
Employer, Faculty Advisor, Health Care Professional, Pharmacist, Pre-Health Advisor, Professor of Liberal Arts, Math and Science, Supervisor
LOR types that are CONDITIONALLY ACCEPTED:
Note: please verify the institution specific details regarding CONDITIONALLY ACCEPTED LOR types.

Pre-Health Adviser
Advisor must have 2+ years of familiarity with the applicant and have 10 plus years advising experience and limit the number of such LOR's they deliver to a top specified percent of advisees.

LOR types that are NOT ACCEPTED:
Clergy, Co-Worker, Family, Friend, Politician, Teaching Assistant
Are Committee Letters accepted?
Not Accepted
A Committee Letter is:
Not Accepted
Does it count as more than one LOR?
Details:
Are Composite Letters accepted?

Does it count as more than one LOR?

Not Accepted
Interview Information
Interview Format:
Individual applicants with one interviewer
Multiple applicants with one or more interviewers
Interview Dates:
Details:
Qualified applicants are invited for a formal, on-site interview scheduled at the UMKC School of Pharmacy. Applicants should plan on spending a morning at the School for planned activities with current pharmacy students, faculty, staff, and pharmacy alumni practitioners.  More information can be found at – https://pharmacy.umkc.edu/pharm-d/application-step-four/
Applying
Deadline
June 1, 2022
General School Information
Program
Dual Degree Program? Yes
Part of an academic health center? Yes
Pharmacy observation hours required? No
Supplemental application requirement? Yes
Baccalaureate degree preferred for admissions? No
Follows the AACP Cooperative Admissions Guidelines? No
Is preference given to in-state applicants vs. out-of-state applicants? No
Pharmacy School Tour Video
Contact Information
Website: http://pharmacy.umkc.edu
Social Profiles