University of Washington Quick Facts
| | | |
| --- | --- | --- |
| Duration: 4 Years | Courses: 68 | Faculty: 53 |
| Est. Applications: 403 | Acceptance Rate: 26% | Est. Class Size: 106 |
Program Description
Established in 1894, the University of Washington is a member of the American Association of Colleges of Pharmacy, and its programs are accredited by the American Council on Pharmaceutical Education.
The curriculum is designed to provide students with the scientific background and clinical skills necessary to ensure the safe and effective use of medications in a variety of settings. Instructional emphasis is directed toward enhancing the critical thinking and problem-solving skills necessary to provide rational drug therapy, promote healthy lifestyles and disease prevention, enhance patient compliance, reduce medication-related problems and improve health outcomes.
Please visit our website for more information on collaborative efforts with local partners, program focus, our new curriculum details, and other information.
PharmD Program Highlights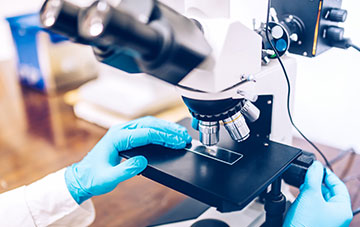 Public Institution
No Baccalaureate Degree Required
$500 deposit to hold acceptance
Conducts interviews of applicants
Participates in Early Decision Program (EDP)
PCAT composite score Required
Minimum Two (2) Letters of Reference are required
Utilizes the Centralized Criminal Background Check (CBC)
No Participates in the PharmCAS-facilitated Drug Screening Service
Location
Location: 1959 NE Pacific Street, H362 Health Sciences Building, Box 357631 Seattle, Washington 98195-7631
Acceptance Rate for University of Washington
26%: See other Schools with an acceptance rate under 26%
School Demographics (2018)
| | | |
| --- | --- | --- |
| Female: 61% | Male: 39% | Age: 18-61 |
Tuition
| | | |
| --- | --- | --- |
| Tuition (In-State): | $31,617 | per year |
| Tuition (Out-State): | $53,229 | per year |
| Tuition Fee: | $1,162 | per year |
Requirements
PCAT Score and G.P.A
| | | |
| --- | --- | --- |
| Minimum GPA: 2.80 | Average GPA: 2.80 | Minimum PCAT: N/A |
Program Prerequisites
Total number of college SEMESTER HOURS that must be completed prior to matriculation:
68
Total number of basic science college SEMESTER HOURS that must be completed prior to matriculation:
36
Total number of college QUARTER HOURS that must be completed prior to matriculation:
102
Applicants must successfully complete ALL course prerequisites by the end of the:
Course Prerequisites Table
| | |
| --- | --- |
| Course Title | Semester/Quarter Hours |
| Biochemistry | 4/6 |
| General Biology w/lab | 8/15 |
| Humanities electives | 3/5 |
| Social Science Electives | 3/5 |
| General Chemistry w/lab | 8/15 |
| Organic Chemistry w/lab | 8/15 |
| Microbiology w/lab | 4/5 |
| English Composition | 6/10 |
| Calculus | 3/5 |
| Statistics | 3/5 |
| Interpersonal Communications/Public Speaking | 3/5 |
| Microeconomics | 3/5 |
| Anatomy & Physiology | 4/6 |
| Total | 68/102 |
Letter of Recommendation Requirements
General Information
Two (2) required recommendation forms and letters of recommendation. The University of Washington School of Pharmacy requires, and will accept, two recommendations from a source who can speak to your professional demeanor, accountability and maturity, such as a professor, teaching assistant, employer or volunteer supervisor. Recommendations are NOT ACCEPTED from family members, friends, fraternity or sorority advisors, personal health care providers, high school faculty/advisors, mentors or job shadow professionals. Recommendations are not accepted from career services or reference letter centers; committee letters are also not acceptable. Please note that if you submit more than two letters of reference, our review committe has the ability to read them.

The PharmCAS Letter of Reference evaluation form/checklist is required.

LOR types that are REQUIRED:
LOR types that are RECOMMENDED:
Employer, Professor of Science and Math, Supervisor, Teaching Assistant
LOR types that are CONDITIONALLY ACCEPTED: Faculty Advisor, Health Care Professional, Pharmacist, Professor of Liberal Arts
Note: please verify the institution specific details regarding CONDITIONALLY ACCEPTED LOR types.

Pre-Health Adviser
Advisor must have 2+ years of familiarity with the applicant and have 10 plus years advising experience and limit the number of such LOR's they deliver to a top specified percent of advisees.

LOR types that are NOT ACCEPTED:
Clergy, Co-Worker, Pre-Health Advisor, Friend, Family, Politician
Are Committee Letters accepted?
No
A Committee Letter is:
Not Accepted
Does it count as more than one LOR?
Details:
Are Composite Letters accepted?

Does it count as more than one LOR?

Not Accepted
Interview Information
Interview Format:
Individual applicants with one interviewer
Individual applicants with two or more interviewers
Interview Dates:
Details:
The most qualified applicants are invited for an interview in Seattle with members of the Pharmacy Admissions Interview team.
Applicants are evaluated on specific domains: curiosity; resiliency, flexibility and adaptability; problem solving and decision-making skills, resourcefulness; collaborative/advocacy/leadership potential and communication skills.
Applicants invited for interview are required to show picture ID on the day of interview.
Applying
Deadline
December 1, 2021
General School Information
Program
Dual Degree Program? Yes
Part of an academic health center? Yes
Pharmacy observation hours required? No
Supplemental application requirement? No
Baccalaureate degree preferred for admissions? No
Follows the AACP Cooperative Admissions Guidelines? Yes
Is preference given to in-state applicants vs. out-of-state applicants? No
Pharmacy School Tour Video
Contact Information
Website: http://sop.washington.edu/pharmd
Social Profiles