Chapman University Quick Facts
| | | |
| --- | --- | --- |
| Duration: 2-3 Years | Courses: 72 | Faculty: 46 |
| Est. Applications: 314 | Acceptance Rate: 32% | Est. Class Size: 99 |
The Chapman University School of Pharmacy (CUSP) trains student pharmacists and scientists to make a difference in people's lives by improving human health in our local communities and around the world.
This is a year-round pharmacy program that includes three 15-week trimesters in year 1 (Fall, Spring, and Summer), three 15-week trimesters in year 2 (Fall, Spring, and Summer), and then the final two 15-week trimesters in year 3 (Fall & Spring). There is a 2-week break between each trimester. Students also get the entire week of Thanksgiving off in November.
PharmD Program Highlights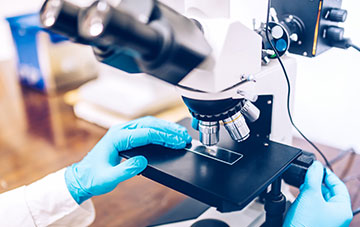 Private Institution
No Baccalaureate Required
$1000 deposit to hold acceptance
Conducts interviews of applicants
Participates in Early Decision Program (EDP)
Requires PCAT composite score of 50 or higher
Minimum Two (2) Letters of Reference are required
Utilizes the Centralized Criminal Background Check (CBC)
Participates in the PharmCAS-facilitated Drug Screening Service
Location
Location: 9401 Jeronimo Rd, Ste 116, Irvine, CA 92618

Acceptance Rate for Chapman University
32%: See other Schools with an acceptance rate under 32%
School Demographics (2018)
| | | |
| --- | --- | --- |
| Female: 61% | Male: 39% | Age: 18-61 |
Tuition
| | | |
| --- | --- | --- |
| Tuition: | $78,510 | per year |
Requirements
PCAT Score and G.P.A
| | | |
| --- | --- | --- |
| Minimum GPA: 3.0 | Average GPA: 3.3 | Minimum PCAT: 50 |
Program Prerequisites
Total number of college SEMESTER HOURS that must be completed prior to matriculation:
62
Total number of basic science college SEMESTER HOURS that must be completed prior to matriculation:
42
Total number of college QUARTER HOURS that must be completed prior to matriculation:
93
Applicants must successfully complete ALL course prerequisites by the end of the:
Course Prerequisites Table
| | |
| --- | --- |
| Course Title | Semester/Quarter Hours |
| General Biology w/lab | 4/6 |
| Human Physiology w/lab | 4/6 |
| Microbiology | 3/5 |
| Chemistry w/lab (General) | 8/12 |
| Organic Chemistry w/lab | 8/12 |
| Physics w/lab | 4/6 |
| Genetics or Molecular Biology | 3/4 |
| Calculus | 3/4 |
| Statistics | 3/4 |
| Psychology or Sociology | 3/4 |
| Economics (Micro or Macro) | 3/4 |
| Speech | 3/4 |
| English Composition | 3/4 |
| Electives (History, Political Science, Sociology, or Psychology preferred) | 6/8 |
| Human Anatomy with lab | 4/6 |
| Total | 62/93 |
Letter of Recommendation Requirements
General Information

Two letters of reference required, however, students can submit up to four letters. One must be from a math or science professor*, and the second should be from a person who is knowledgeable of your character. A letter from a health care professional (pharmacist, nurse, physician, physician assistant, or dentist) is preferred for the second letter. If you currently work in a pharmacy, an additional letter from your supervisor is highly recommended.

*Note: Applicants who are no longer taking classes, at the time of their application, can request a waiver of the math/science professor LOR by emailing

[email protected]

. If approved, a different LOR can be submitted in its place. Two LORs are still required.

https://www.chapman.edu/pharmacy/admission.aspx

LOR types that are REQUIRED:
Professor of Science and Math
LOR types that are RECOMMENDED:
Health Care Professional, Pharmacist, or Supervisor
LOR types that are CONDITIONALLY ACCEPTED:
Note: please verify the institution-specific details regarding CONDITIONALLY ACCEPTED LOR types.

Pre-Health Adviser
Advisor must have 2+ years of familiarity with applicant and have 10 plus years advising experience and limit the number of such LOR's they deliver to a top specified percent of advisees.

LOR types that are NOT ACCEPTED:
Co-Worker, Family, Friend or Politician
Are Committee Letters accepted?
Yes
A Committee Letter is:
Does it count as more than one LOR?
No
Details:

Committee must include required and conditionally accepted types of members and specify the percentage of students such letters are provided for from a specified size class.

Are Composite Letters accepted?
No
Interview Information
Interview Format:

Individual applicants with one interviewer
Individual applicants with two or more interviewers
Multiple applicants with one or more interviewers

Interview Dates:

September 2018 through April 2019

Details:

Interview day typically occurs on a Friday from 8 am to 1 pm. There will be two Saturday interview days available. One in the Fall and one in the Spring.
Interview days starts with a 30 minute information session, then a welcome from the Dean, and a 40 minute tour of the Rinker Health Science Campus.
After the tour students are broken up into two groups. One group does Interviews first, while the other group participates in the Group Session.
The interviews consist of interviews with faculty.
In the Group Session students are broken up into two groups to compete against each other in individual and group activities. The final activity is a group presentation.
Applying
Deadline
March 1, 2022
General School Information
Program
Dual Degree Program? No
Part of an academic health center? No
Pharmacy observation hours required? No
Supplemental application requirement? No
Baccalaureate degree preferred for admissions? No
Follows the AACP Cooperative Admissions Guidelines? No
Is preference given to in-state applicants vs. out-of-state applicants? No
Pharmacy School Tour Video
School Promo Video
Contact Information
Website: https://www.chapman.edu/pharmacy/
Social Profiles