University of Southern California Quick Facts
| | | |
| --- | --- | --- |
| Duration: 3-4 Years | Courses: 128 | Faculty: 39 |
| Est. Applications: 693 | Acceptance Rate: 29% | Est. Class Size: 200 |
Program Description
Founded in 1905, the USC School of Pharmacy has established itself as a pioneer in pharmacy education and practice. The School created the nation's first PharmD program, as well as the first clinical clerkships. Serving as testament to its tradition of innovation and excellence, the School is recognized by U.S. News & World Report as one of the top ten pharmacy schools, and the top private pharmacy school, in the nation.
The School offers a breadth of opportunities, including extensive dual degrees and areas of concentration, that allow students to customize their academic path and differentiate themselves in the job market.
Located in Los Angeles, the School is situated within a hub of cultural diversity and medical advancement. The School occupies state-of-the-art facilities on USC's Health Sciences Campus, surrounded by numerous healthcare facilities.
The School boasts a robust, engaged alumni network, as over half of pharmacists in Southern California are USC graduates. Through this network, students have access to over 300 sites for clinical and experiential programs, and also have the opportunity to create connections that will last them throughout their careers.
PharmD Program Highlights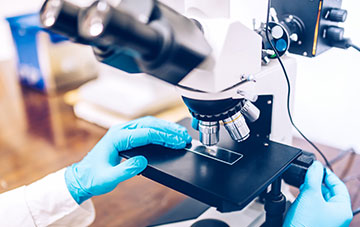 Private Institution
Baccalaureate Required
$1000 deposit to hold acceptance
Conducts interviews of applicants
Participates in Early Decision Program (EDP)
PCAT composite score Not Required
Minimum Three (3) Letters of Reference are required
Utilizes the Centralized Criminal Background Check (CBC)
No Participates in the PharmCAS-facilitated Drug Screening Service
Location
Location: 1985 Zonal Avenue PSC 206A Los Angeles, California 90089-9121

Acceptance Rate for University of Southern California
29%: See other Schools with an acceptance rate under 29%
School Demographics (2018)
| | | |
| --- | --- | --- |
| Female: 68% | Male: 32% | Age: 18-61 |
Tuition
| | | |
| --- | --- | --- |
| Tuition: | $58,836 | Per Year |
| Tuition Fee: | $3,658 | Per Year |
Requirements
PCAT Score and G.P.A
| | | |
| --- | --- | --- |
| Minimum GPA: 3.00 | Average GPA: 3.00 | Minimum PCAT: Considered |
Program Prerequisites
Total number of college SEMESTER HOURS that must be completed prior to matriculation:
128
Total number of basic science college SEMESTER HOURS that must be completed prior to matriculation:
20
Total number of college QUARTER HOURS that must be completed prior to matriculation:
Applicants must successfully complete ALL course prerequisites by the end of the:
Course Prerequisites Table
| | |
| --- | --- |
| Course Title | Semester/Quarter Hours |
| Calculus (for science majors) | 4/6 |
| General Biology w/lab | 8/12 |
| Human Physiology | 3/4 |
| Microbiology | 3/4 |
| General Chemistry w/lab | 8/12 |
| Organic Chemistry w/lab | 8/12 |
| Biochemistry | 3/4 |
| Statistics (non-business) | 3/4 |
| Total | 128 |
Letter of Recommendation Requirements
General Information
Requirements for the Letters of Recommendation: one letter must be from a science professor with whom you took a class and/or did research. The remaining two letters may be from professors, advisors, researchers, pharmacists or employers.
LOR types that are REQUIRED:
LOR types that are RECOMMENDED:
LOR types that are CONDITIONALLY ACCEPTED:
Note: please verify the institution-specific details regarding CONDITIONALLY ACCEPTED LOR types.
LOR types that are NOT ACCEPTED:
Are Committee Letters accepted?
A Committee Letter is:
Conditionally Accepted
Does it count as more than one LOR?
A composite Letter is:
Conditionally Accepted
Does it count as more than one LOR?
Interview Information
Interview Format:
Individual applicants with two or more interviewers

Multiple Mini Interviews (MMI)

Interview Dates:
Details:
The purpose of the interview is to assess the candidates oral and communication skills, writing skills, leadership ability, and motivation or potential to be a successful pharmacist. All applicants offered an interview will be notified two to three weeks prior to the scheduled interviews. An interview acceptance confirmation is required. Interviews are rarely rescheduled.
Applying
Deadline
February 1, 2022
General School Information
Program
Dual Degree Program? Yes
Part of an academic health center? Yes
Pharmacy observation hours required? No
Supplemental application requirement? No
Baccalaureate degree preferred for admissions? Yes
Follows the AACP Cooperative Admissions Guidelines? No
Is preference given to in-state applicants vs. out-of-state applicants? No
Contact Information
Website: https://pharmacyschool.usc.edu/programs/pharmd/pharmdprogram/
Social Profiles