University of Arkansas Quick Facts
| | | |
| --- | --- | --- |
| Duration: 4 Years | Courses: 61 | Faculty: 73 |
| Est. Applications: 218 | Acceptance Rate: 53% | Est. Class Size: 115 |
Program Description
The UAMS COP mission is to improve the health of culturally diverse populations by educating pharmacy leaders to address community health needs, advancing scientific discovery to produce innovations in health care, and fostering progressive pharmacy practice through service to the profession.  The UAMS College of Pharmacy was established at the beginning of the 1951-52 academic year in Little Rock on the UAMS campus. The University of Arkansas for Medical Sciences includes the Colleges of Health Professions, Medicine, Nursing, Pharmacy, Public Health, and a graduate school.
The main campus is comprised of the University Hospital and Clinics, the Winthrop P. Rockefeller Cancer Institute, the Myeloma Institute for Research and Therapy, the Jones Eye Institute, the Jackson T. Stephens Spine and Neurosciences Institute, the Reynolds Institute of Aging, and Psychiatric Research Institute. UAMS has opened a satellite campus for a portion of the third and fourth-year professional year classes in northwest Arkansas (Fayetteville).
The UAMS College of Pharmacy offers many combined degree options with the PharmD: MS and Ph.D. options in Pharmaceutical Sciences with the UAMS Graduate School, MPH (Masters of Public Health) with the UAMS College of Public Health, and JD and MBA options with the University of Arkansas at Little Rock.
PharmD Program Highlights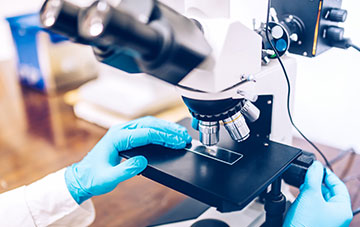 Public Institution
No Baccalaureate Required
$200 deposit to hold acceptance
Conducts interviews of applicants
Participates in Early Decision Program (EDP)
Conditionally Required PCAT composite score
Minimum Three (3) Letters of Reference are required
No Utilizes the Centralized Criminal Background Check (CBC)
No Participates in the PharmCAS-facilitated Drug Screening Service
Location
Location: 4301 W. Markham St. Slot 522 Little Rock, Arkansas 72205

Acceptance Rate for University of Arkasas
53%: See other Schools with an acceptance rate under 53%
School Demographics (2018)
| | | |
| --- | --- | --- |
| Female: 61% | Male: 39% | Age: 18-61 |
Tuition
| | | |
| --- | --- | --- |
| Tuition (In-State): | $19,280 | per year |
| Tuition (Out-State): | $38,560 | per year |
| Tuition Fee: | $3,011 | per year |
Requirements
PCAT Score and G.P.A
| | | |
| --- | --- | --- |
| Minimum GPA: 2.5 | Average GPA: 2.5 | Minimum PCAT: Conditionally Required |
Program Prerequisites
Total number of college SEMESTER HOURS that must be completed prior to matriculation:
61
Total number of basic science college SEMESTER HOURS that must be completed prior to matriculation:
40
Total number of college QUARTER HOURS that must be completed prior to matriculation:
97
Applicants must successfully complete ALL course prerequisites by the end of the:
Course Prerequisites Table
| | |
| --- | --- |
| Course Title | Semester/Quarter Hours |
| College Algebra | 3/4.5 |
| Chemistry 1 w/lab | 4/6 |
| Chemistry 2 w/lab | 4/6 |
| Organic Chemistry 1 w/lab | 4/6 |
| Organic Chemistry 2 w/lab | 4/6 |
| Biology I w/lab | 4/6 |
| Biology II w/lab | 4/6 |
| Microbiology w/lab | 4/6 |
| Other (Anatomy, Physiology, Biochemistry, Cell Biology, Genetics, Quantitative Analysis, Physical Chemistry, Calculus 1, Physics 1, Critical Thinking, Logic ) | 9/13.5 |
| English Composition 1 / Writing 1 | 3/4.5 |
| English Composition 2 / Writing 2 | 3/4.5 |
| Communication / Speech | 3/4.5 |
| Economics / Accounting | 3/4.5 |
| Statistics | 3/4.5 |
| Psychology | 3/4.5 |
| Other (World Cultures, World History, Anthropology, Sociology, Foreign Language, American Sign Language) | 3/4.5 |
| Total | 61/97 |
Letter of Recommendation Requirements
General Information
Two of the three references must be from college professors who have taught the applicant in class.  A pre-professional committee or departmental letter will count as 2 college faculty letters.  One additional reference of the applicant's choice is also required.  The third letter may be an academic or a professional one. We do not accept personal recommendations. If applicants have been out of school for many years and cannot get 2 academic letters, contact our admissions office for other options.
LOR types that are REQUIRED:
LOR types that are RECOMMENDED:
Co-Worker, Employer, Faculty Advisor, Health Care Professional, Pharmacist, Politician, Pre-Health Advisor, Professor of Liberal Arts, Math and Science, Teaching Assistant or Supervisor
LOR types that are CONDITIONALLY ACCEPTED: Clergy
Note: please verify the institution-specific details regarding CONDITIONALLY ACCEPTED LOR types.
LOR types that are NOT ACCEPTED:
Family or Friend
Are Committee Letters accepted?
Yes
A Committee Letter is:
Recommended but Not Required
Does it count as more than one LOR?
Yes
A composite Letter is:
Recommended but Not Required
Interview Information
Interview Format:
Multiple Mini Interviews (MMI)
Interview Dates:
Details:
Interviews are held September through April on the Little Rock campus.  The College uses the Multi-Mini Interview (MMI) format.  An informational video about the MMI can be found at https://www.youtube.com/watch?v=4qEjRDf1n8A.

Interviews last half a day and include an opportunity to interact with currently enrolled students, learn about the College and its programs, and tour the campus. Friends and family are also welcome and may attend information sessions and tours.
Applying
Deadline
May 2, 2022
General School Information
Program
Dual Degree Program? Yes
Part of an academic health center? Yes
Pharmacy observation hours required? No
Supplemental application requirement? Yes
Baccalaureate degree preferred for admissions? No
Follows the AACP Cooperative Admissions Guidelines? Yes
Is preference given to in-state applicants vs. out-of-state applicants? Yes
Contact Information
Website: https://pharmcollege.uams.edu/
Social Profiles