University of Illinois Quick Facts
| | | |
| --- | --- | --- |
| Duration: 4 Years | Courses: | Faculty: 183 |
| Est. Applications: 668 | Acceptance Rate: 29% | Est. Class Size: 195 |
Program Description
About the UIC College of Pharmacy
One College.  Two Campuses.  Unlimited Opportunities
What do you want out of your pharmacy school experience?  A campus in the heart of a large urban healthcare district?  Studying in a world-class city?  Then Chicago is your spot!  
Are you looking for a vibrant, close-knit community and a small class size?  In-state tuition for out-of-state students?  Then Rockford is the place for you!
Regardless of which path you choose, they will both lead you to the same great education, research and pharmacy practice experiences at the 6th ranked College of Pharmacy in the country!
PharmD Program Highlights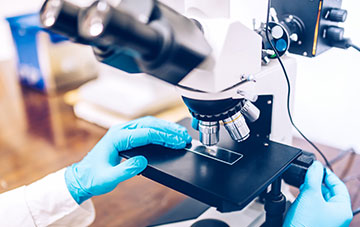 Public Institution
No Baccalaureate Degree Required
$1000 deposit to hold acceptance
Conducts interviews of applicants
Participates in Early Decision Program (EDP)
PCAT composite score Required
Minimum Two (2) Letters of Reference are required
No Utilizes the Centralized Criminal Background Check (CBC)
No Participates in the PharmCAS-facilitated Drug Screening Service
Location
Location: Rm A220 College of Pharmacy, 1601 Parkview Ave, Rockford, Illinois 61107

Acceptance Rate for University of Illinois
29%: See other Schools with an acceptance rate under 29%
School Demographics (2018)
| | | |
| --- | --- | --- |
| Female: 63% | Male: 37% | Age: 18-61 |
Tuition
| | | |
| --- | --- | --- |
| Tuition (In-State): | $25,044 | per year |
| Tuition (Out-State): | $40,562 | per year |
| Tuition Fee: | $4,654 | per year |
Requirements
PCAT Score and G.P.A
| | | |
| --- | --- | --- |
| Minimum GPA: 2.5 | Average GPA: 2.5 | Minimum PCAT: Required |
Program Prerequisites
Total number of college SEMESTER HOURS that must be completed prior to matriculation:
Total number of basic science college SEMESTER HOURS that must be completed prior to matriculation:
40
Total number of college QUARTER HOURS that must be completed prior to matriculation:
Applicants must successfully complete ALL course prerequisites by the end of the:
Course Prerequisites Table
Course Title
Semester/Quarter Hours
Communication – Written/verbal communication courses must be taken. A written, a verbal, and an additional (either written or verbal) course are required.
9/12
General Biology with labs
8/12
Human Anatomy and Physiology – all organ systems must be covered
This requirement may be fulfilled with a complete A&P sequence OR 1 course in human anatomy and 1 course in human physiology.
6/9
Microbiology with lab
4/6
General (Inorganic) Chemistry with labs
A general chemistry sequence with labs is required.
8/12
Organic Chemistry with lab(s)
An organic chemistry sequence with labs is required unless the school offers only 1 organic lab course.
8/12
Biochemistry
3/4
Physics
3/4
Calculus
To fulfill this requirement a course must cover derivatives and integrals.
3/4
Statistics
Any statistics course may be used to fulfill this requirement.
3/4
Social and Behavioral Sciences
Courses such as psychology, sociology, economics, anthropology, political science, and geography may be used to fulfill this requirement.
3/4
Humanities
Courses in areas such as philosophy, religious studies, English literature, history, art history may be used to fulfill this requirement.
3/4
Total
Letter of Recommendation Requirements
General Information
Two letters of recommendation must be submitted through PharmCAS.
One letter must be from an academic source such as a professor, a TA, or an Academic Adviser.
One letter must be from a work or volunteer supervisor.
LOR types that are REQUIRED:
LOR types that are RECOMMENDED:
LOR types that are CONDITIONALLY ACCEPTED:
Note: please verify the institution specific details regarding CONDITIONALLY ACCEPTED LOR types.

Pre-Health Adviser
Advisor must have 2+ years of familiarity with the applicant and have 10 plus years advising experience and limit the number of such LOR's they deliver to a top specified percent of advisees.

LOR types that are NOT ACCEPTED:
Clergy, Co-Worker, Family, Friend, Politician
Are Committee Letters accepted?
Yes
A Committee Letter is:
Conditionally Accepted
Does it count as more than one LOR?
No
Details:
Committee letters count as one letter of reference. Two letters of reference are required, with a preference for letters that attest to the applicant's academic and professional attributes.
Are Composite Letters accepted?

Does it count as more than one LOR?

Not Accepted

No
Interview Information
Interview Format:
Multiple Mini Interviews (MMI)
Interview Dates:
Details:
Interviews are by invitation only. Top applicants meeting the screening criteria set forth by the Admissions Committee will be offered the opportunity to interview with UIC faculty, staff, alumni, and members of the pharmacy community starting in October and continuing through March.

The kind of interviews conducted are MMI (multiple mini interviews).  Each mini interview covers a particular characteristic the Admissions Committee would like to see in students.
Applying
Deadline
June 1, 2022
General School Information
Program
Dual Degree Program? Yes
Part of an academic health center? Yes
Pharmacy observation hours required? No
Supplemental application requirement? Yes
Baccalaureate degree preferred for admissions? No
Follows the AACP Cooperative Admissions Guidelines? Yes
Is preference given to in-state applicants vs. out-of-state applicants? No
Pharmacy School Tour Video
Contact Information
Website: http://pharmacy.uic.edu
Social Profiles