Pharmacy School Interview Tips with Sample Interview Questions and Answers
Pharmacy school interviews are a required part of the application process for many programs, so you need to be well prepared. No matter how strong your application is on paper, if you do not make a good impression in the interview the school is not likely to offer you a position. In addition, the interview is your best opportunity to get a feel for the program and to learn more so you can select the best program for your needs.
This article will explain how pharmacy school interviews work and how to prepare for them.
How do I prepare for a pharmacy school interview?
The keys to nailing your pharmacy school interview are research and rehearsal. Before the interview, you should review the school's website to understand their values, mission, and other details. If you do not know these basics there is no way you can tailor your interview responses to highlight how you are a great match for their program. Ask current or past students, about their interview experiences. They can also give you insider tips about what to expect from the people on your interview panel, so you aren't caught off guard by their line of questioning or behavior.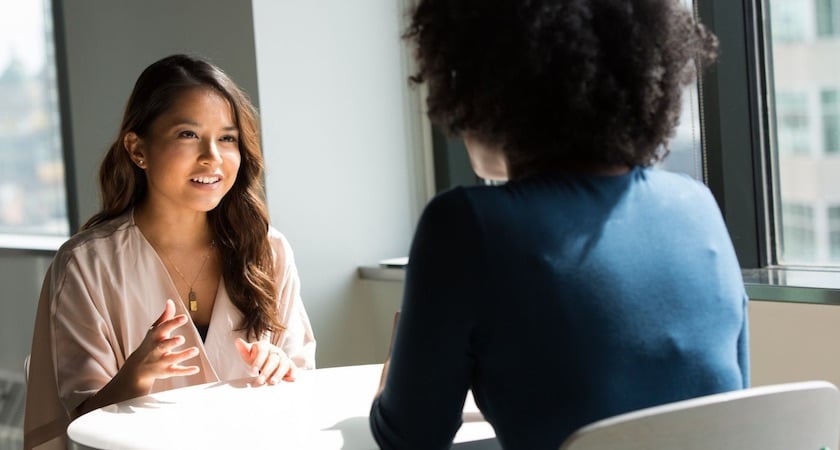 After you've done your research, it's time to practice. Make a list of potential questions and think carefully through your responses. Ideally, you can find a friend, colleague, or current pharmacy student to play the role of interviewer in a mock interview. Treat it like it is real, and ask the interviewer to take notes. Providing them with a mock interview form can help provide direction on the types of feedback that will be valuable. If you have a video camera, record yourself answering the questions. This technique can give you valuable information about your mannerisms and voice rhythms, both of which are key aspects of how others perceive your confidence, intelligence, and professionalism.
How long do pharmacy school interviews take?
The length of a pharmacy school interview depends on the format used by the school.
The length of a pharmacy school interview depends on the format used by the school. Some schools use 1-on-1 interviews, in which an applicant meets with a single representative of the school at a time. Applicants can meet with one or several interviewers. Other schools use a group interview, where multiple applicants are interviewed together. Make sure you are mentally prepared for the format used by each school, and tailor your interview preparation to that format.
In addition to the verbal interview, some schools will require you to take a calculation test or write an essay on the day of your interview. Show up a little early so you aren't rushed and arriving in a frantic state of mind.
How do you dress for a pharmacy school interview?
Business attire is the expectation for the pharmacy school interview. A business suit (males and females) or crisp skirt (females) is ideal, because it conveys an image that you take the interview seriously and respect the school. Hair, make-up, and nails should be clean and well-groomed. Avoid strong scented perfumes, lotions, and deodorants. You do not want interviewers distracted by your appearance or scent; you want them to focus on what you are saying.
How does a pharmacy school group interview work?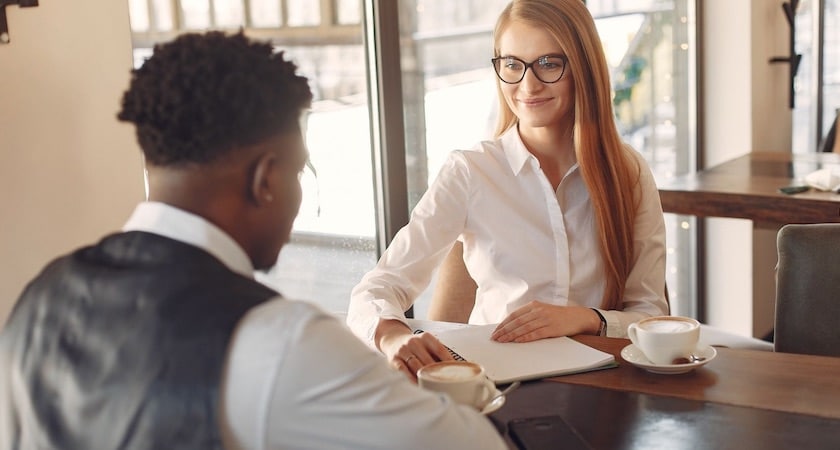 Group interviews include multiple applicants being interviewed at the same time by a single interviewer or a panel. A question is posed to the group, then everyone has an opportunity to respond. You want to make sure you've given enough thought to your answer so that it is unique, personal, and distinguished from those of your competitors. You can avoid being "scooped" if you are the first to answer, which you should try to do at least once to project confidence. On the other hand, you do not want to dominate the conversation.
Pharmacy Schools by State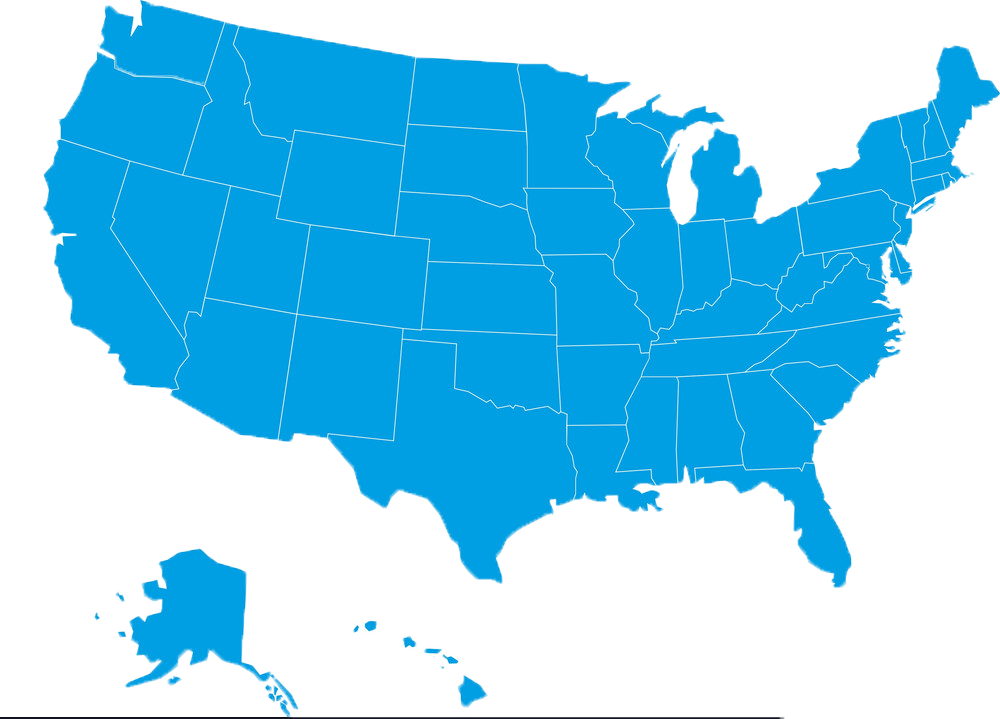 What do I bring to a pharmacy school interview?
If the program sent a letter of invitation or an interview day schedule, bring it with you. You should also bring your driver's license or other form of identification. A pen and notepad can also be helpful for essays or calculation exams. If you are traveling far, you may also wish to bring a snack and beverage to consume before the interview to help you stay focused.
What questions do they ask in a pharmacy school interview?
It's not possible to predict which questions you will be asked in an interview, but you can prepare by thinking about answers for some of the more common questions.
What is your motivation for getting a PharmD?

Why are you the right fit for this school?

Why should we pick you over other candidates?

Are you prepared for the rigors of pharmacy school?

What are your weaknesses?

Do you follow trends in the industry?

What are your interests outside of school?

Where do you see yourself in 5 or 10 years?
The list of possible questions is infinite, and you should think through as many responses as you have time to prepare. Additional sample questions and interview tips from the American Association of Colleges of Pharmacy (AACP) can be helpful.
What should you say in a pharmacy school interview?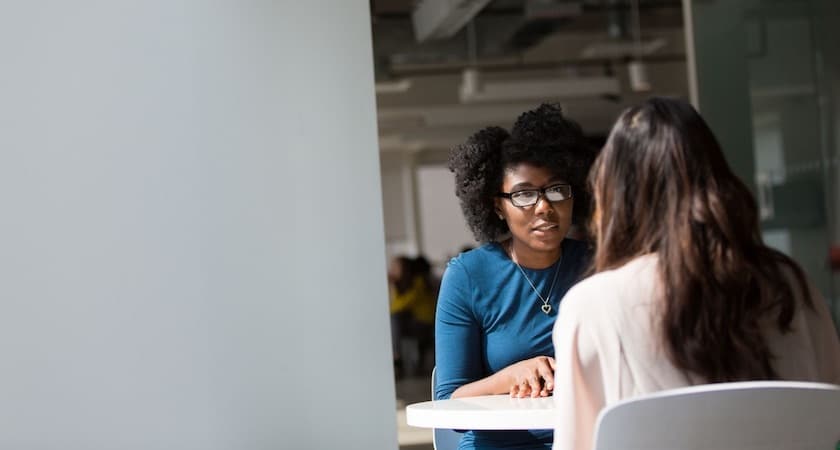 When answering questions, speak slowly and make sure you answer the question clearly. Take your time and use each response as an opportunity to share an aspect of you that highlights your fit for the program. Make sure you clarify any red flags in your application, such as low GPA or PCAT scores, an educational gap, or evidence of struggle in a particular academic subject.
Interview panelists also expect you to ask questions. You will be spending at least 3 or 4 years of your life and a lot of tuition money at this program. Make sure you know what you are getting into. Thorough research about the school should raise natural questions and will show you are genuinely interested in the program.
At the conclusion of your interview, ask for a business card if you don't already have the email address of your interviewer. Sending a thank you note within 24 hours is an appreciated gesture and allows you one final opportunity to solidify their positive impression about you.
What questions should I ask in a pharmacy school interview?
The interview is a 2-way conversation, so you shouldn't be shy asking questions over the natural flow of conversation.
The interview is a 2-way conversation, so you shouldn't be shy asking questions over the natural flow of conversation. This will ensure you have time to ask the important questions in your mind and learn enough about the program that you can decide if it is truly the right fit.
What distinguishes this school from the others I've applied to?

Do you offer scholarships or student work opportunities?

Is there an opportunity to participate in research?

What kind of student support network is available?

How active is your alumni program?

Where are your recent graduates working today?

Do you have mentorship and leadership opportunities?

How does your residency placement program work?

What is the licensure exam pass rate for recent graduates?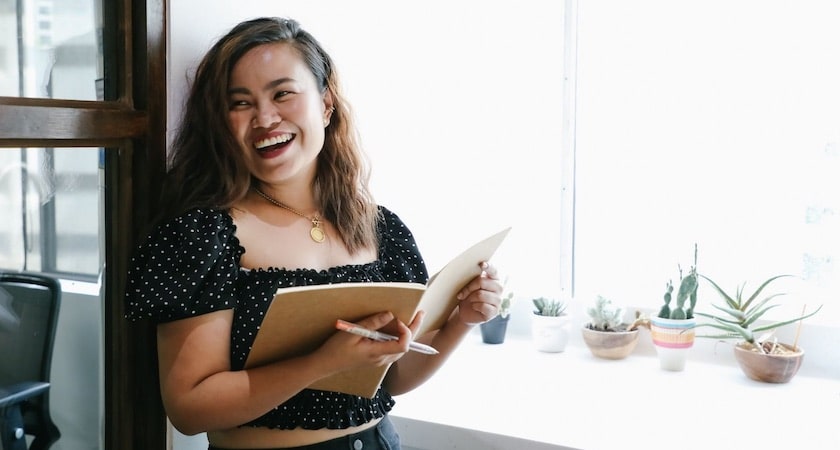 Be cautious not to ask superficial questions that have answers readily available on the school's website. Dig a little deeper. For example, if they post a list of where recent graduates are employed, you could instead ask for which of those positions are graduates best prepared.
Ask about the interviewer. Everyone loves to talk about themselves and you can learn a lot by listening to the experiences of people who have already made it to where you are trying to get. For example, you could ask them what they love most about being a pharmacy professor or student.
What should you not say in a pharmacy school interview?
Everything that comes out of your mouth should be respectful. Do not talk negatively about an employer, colleague, or another school. This is very unprofessional and can put people off. Common wisdom also says to avoid talking about controversial subjects, such as politics or religion.
If your interview panel includes one or more current students, do not let your guard down. While they may display a more casual vibe and may not even be called official interviewers, they are very much evaluating you and will provide their opinions to the rest of the interview committee. You should work just as hard to impress the students as you do the faculty.
Resources: