Marshall B. Ketchum University Quick Facts
| | | |
| --- | --- | --- |
| Duration: 4 Years | Courses: 48 | Faculty: 24 |
| Est. Applications: 434 | Acceptance Rate: 12% | Est. Class Size: 52 |
Program Description
In 1904, Marshall B. Ketchum, MD, applied his training in pharmacy and ophthalmology to start a college that would eventually become Marshall B. Ketchum University. With well over 100 years of experience training health care providers, MBKU has both the knowledge and resources to continue providing a world-class educational experience.
When the university decided to start a pharmacy program, we did so with the future of health care in mind. It was imperative that the curriculum be setup in a way that graduates would be eligible to work as advanced practice pharmacists and work alongside future clinicians from other healthcare disciplines.
With approximately 52 seats per class, students will have substantial access to faculty, administration and each other. This access allows for consistent collaboration in learning and scholarship that will prove to enhance student success in the program and beyond. Additionally, a small class size allows students to customize their educational experience and to gives them the best opportunity to pursue their career goals.
PharmD Program Highlights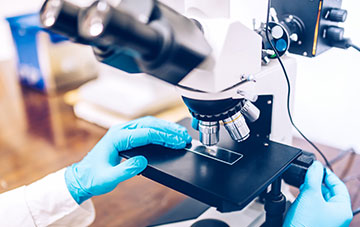 Private Institution
Baccalaureate Preferred
$1500 deposit to hold acceptance
Conducts interviews of applicants
Participates in Early Decision Program (EDP)
PCAT composite score Not Required
Minimum Three (3) Letters of Reference are required
Utilizes the Centralized Criminal Background Check (CBC)
Participates in the PharmCAS-facilitated Drug Screening Service
Location
Location: 2575 Yorba Linda Blvd. Fullerton, California 92831

Acceptance Rate for Marshall B. Ketchum University
12%: See other Schools with an acceptance rate under 12%
School Demographics (2018)
| | | |
| --- | --- | --- |
| Female: 61% | Male: 39% | Age: 18-61 |
Tuition
| | | |
| --- | --- | --- |
| Tuition: | $49,910 | Per Year |
| Tuition Fee: | $635 | Per Year |
Requirements
PCAT Score and G.P.A
| | | |
| --- | --- | --- |
| Minimum GPA: N/A | Average GPA: N/A | Minimum PCAT: Optional |
Program Prerequisites
Total number of college SEMESTER HOURS that must be completed prior to matriculation:
48
Total number of basic science college SEMESTER HOURS that must be completed prior to matriculation:
27
Total number of college QUARTER HOURS that must be completed prior to matriculation:
71
Applicants must successfully complete ALL course prerequisites by the end of the:
Course Prerequisites Table
| | |
| --- | --- |
| Course Title | Semester/Quarter Hours |
| Biology I w/lab | 3/4 |
| Biology II w/lab | 3/4 |
| Chemistry I (organic) | 3/4 |
| Chemistry I (organic) | 3/4 |
| Chemistry II (inorganic) | 3/4 |
| Chemistry II (inorganic) | 3/4 |
| Calculus | 3/4 |
| Anatomy | 3/4 |
| Physiology | 3/4 |
| English Composition / Writing | 3/3 |
| Social/Behavioral Sci | 3/3 |
| Communication / Speech | 3/3 |
| Psychology | 3/3 |
| Economics (Macro or Micro) | 3/3 |
| Total | 48/71 |
Letter of Recommendation Requirements
General Information
Strongly Preffered: Pharmacist and Science Faculty

Recommended: Immediate supervisor, healthcare provider, Non-Science Faculty

LOR types that are REQUIRED:
LOR types that are RECOMMENDED:
Clergy, Employer, Faculty Advisor, Health Care Professional, Pharmacist, Pre-Health Advisor, Professor of Liberal Arts, Math and Science, Supervisor, Teaching Assistant
LOR types that are CONDITIONALLY ACCEPTED: Co-Worker
Note: please verify the institution-specific details regarding CONDITIONALLY ACCEPTED LOR types.
LOR types that are NOT ACCEPTED:
Politician, Family or Friend
Are Committee Letters accepted?
Yes
A Committee Letter is:
Recommended but Not Required
Does it count as more than one LOR?
No
A composite Letter is:
Recommended but Not Required
Does it count as more than one LOR?
Yes
Interview Information
| | |
| --- | --- |
| Interview Format: | Individual applicants with two or more interviewers |
| Interview Dates: | |
| Details: | Applicants will interview with 2 individuals affiliated with the College of Pharmacy (i.e. faculty, student, preceptors, etc.).  These are 30 minute closed file interviews. |
Applying
Deadline
June 1, 2022
General School Information
Program
Dual Degree Program? No
Part of an academic health center? No
Pharmacy observation hours required? No
Supplemental application requirement? Yes
Baccalaureate degree preferred for admissions? Yes
Follows the AACP Cooperative Admissions Guidelines? No
Is preference given to in-state applicants vs. out-of-state applicants? No
Contact Information
Website: https://www.ketchum.edu/pharmacy
Social Profiles