Loma Linda University Quick Facts
| | | |
| --- | --- | --- |
| Duration: 4 Years | Courses: 77 | Faculty: 32 |
| Est. Applications: 312 | Acceptance Rate: 26% | Est. Class Size: 81 |
Program Description
Loma Linda University School of Pharmacy (LLUSP) offers an academically rigorous four-year program leading to a PharmD degree. Our student body as well as faculty and staff are diverse both in ethnicity and religious background.
LLUSP is one of eight schools that comprise Loma Linda University, and is owned and operated by the Seventh-day Adventist Church. It is LLUSP policy to admit individuals who desire a faith-based education and demonstrate a commitment to Christian principles.
The Admissions Committee evaluates applicants based on a variety of criteria such as academic achievement, communication skills, pharmacy experience, involvement in extracurricular activities and a faith affiliation. We value experiences that demonstrate leadership and community service. While a strong aptitude in the biological and physical sciences is important; we also encourage a well-balanced academic background in humanities and social sciences.
The mission of the School of Pharmacy is to educate pharmacists within a Christian environment to become caring and competent health care professionals. A Loma Linda University pharmacist is someone for whom the pursuit of excellence is a way of life.
PharmD Program Highlights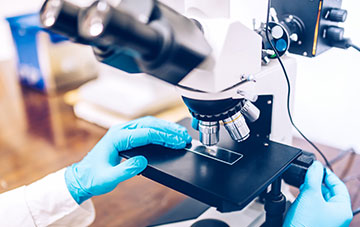 Private Institution
Baccalaureate Preferred
$500 deposit to hold acceptance
Conducts interviews of applicants
No Participates in Early Decision Program (EDP)
PCAT composite score Not Required
Minimum Three (3) Letters of Reference are required
No Utilizes the Centralized Criminal Background Check (CBC)
No Participates in the PharmCAS-facilitated Drug Screening Service
Location
Location: Shryock Hall, Room 106 Loma Linda, California 92350

Acceptance Rate for Loma Linda University
26%: See other Schools with an acceptance rate under 26%
School Demographics (2018)
| | | |
| --- | --- | --- |
| Female: 68% | Male: 32% | Age: 18-61 |
Tuition
| | | |
| --- | --- | --- |
| Tuition: | $45,900 | Per Year |
| Tuition Fee: | $3,500 | Per Year |
Requirements
PCAT Score and G.P.A
| | | |
| --- | --- | --- |
| Minimum GPA: 2.75 | Average GPA: 2.75 | Minimum PCAT: Not Required |
Program Prerequisites
Total number of college SEMESTER HOURS that must be completed prior to matriculation:
77
Total number of basic science college SEMESTER HOURS that must be completed prior to matriculation:
41
Total number of college QUARTER HOURS that must be completed prior to matriculation:
115
Applicants must successfully complete ALL course prerequisites by the end of the:
Course Prerequisites Table
| | |
| --- | --- |
| Course Title | Semester/Quarter Hours |
| Biology / Biological Sci | 8/12 |
| Chemistry | 8/12 |
| Chemistry I (organic) | 8/12 |
| Physics | 4/4 |
| Biochemistry | 3/4 |
| English Composition / Writing | 6/9 |
| Humanities | 12/16 |
| Social and Behavioral Sciences | 12/16 |
| Total | 77/115 |
Letter of Recommendation Requirements
General Information
We require a minimum of three (3) letters of recommendation(LOR).  One letter of recommendation must be from a pastor, clergy, or spiritual advisor. If you have already met the PharmCAS limit of four (4) letters, you may submit the spiritual letter of recommendation through the LLU Supplemental Application.  LLUSP will only accept a spiritual leader LOR directly.  All other letters of recommendation must be submitted directly through PharmCAS.
LOR types that are REQUIRED:
Clergy
LOR types that are RECOMMENDED:
Co-Worker, Employer, Faculty Advisor, Health Care Professional, Pharmacist, Pre-Health Advisor, Professor of Science, Supervisor
LOR types that are CONDITIONALLY ACCEPTED:
Note: please verify the institution-specific details regarding CONDITIONALLY ACCEPTED LOR types.
LOR types that are NOT ACCEPTED:
Family or Friend
Are Committee Letters accepted?
Yes
A Committee Letter is:
Conditionally Accepted
Does it count as more than one LOR?
Yes
A composite Letter is:
Interview Information
Interview Format:
Individual applicants with one interviewer

Individual applicants with two or more interviewers

Interview Dates:
Details:
Applicants selected for an interview are contacted by phone to schedule an interview date and time.  Interviews are conducted Monday – Thursday from August through the end of May.

Interview appointments consist of the following:  writing sample, two one-on-one interviews, video about Loma Linda University and a session and tour with admissions personnel.
Applying
Deadline
May 2, 2022
General School Information
Program
Dual Degree Program? Yes
Part of an academic health center? Yes
Pharmacy observation hours required? No
Supplemental application requirement? Yes
Baccalaureate degree preferred for admissions? Yes
Follows the AACP Cooperative Admissions Guidelines? No
Is preference given to in-state applicants vs. out-of-state applicants? No
Contact Information
Website: https://pharmacy.llu.edu
Social Profiles