The University of Texas Quick Facts
| | | |
| --- | --- | --- |
| Duration: 4 Years | Courses: 65 | Faculty: 75 |
| Est. Applications: 408 | Acceptance Rate: 31% | Est. Class Size: 125 |
Program Description
Program Information: https://pharmacy.utexas.edu/">https://pharmacy.utexas.edu/

General Information:  The University of Texas at Austin College of Pharmacy was founded in 1893 and is currently the number three ranked pharmacy program by U.S. News and World Report. Located in the heart of Austin, Texas, the UT-Austin College of Pharmacy has a joint program with The University of Texas Health Science Center at San Antonio. The college provides education and training to more than 500 professional students and approximately 130 graduate students, post-graduate residents, and post-graduate fellows.  We offer clinical education sites throughout Texas in the Austin/Temple/Waco area, Rio Grande Valley, San Antonio, Dallas, Houston, and Galveston.
Student pharmacists are trained to deliver patient-centered care in an interprofessional collaborative practice environment alongside with medical, nursing, social work and other interprofessional student groups througout the Pharm.D. program. Graduates enter residency at a rate above the national average, and at the highest rate of all Texas Colleges/Schools of Pharmacy. An Honors Research Program and Pharm.D./Ph.D. track are available for students interested in research careers.
Vision/Mission:   The University of Texas at Austin College of Pharmacy strives to be the leading College of Pharmacy for innovative interdisciplinary education, research, and service, revolutionizing patient care and health outcomes in Texas and the world. The college provides exemplary education, training, research, and professional development for Pharm.D. students, graduate students, and postgraduates in the pharmaceutical sciences; to advance discovery, innovation, and patient care; and to provide service to the university, professional and scientific communities, and society.
PharmD Program Highlights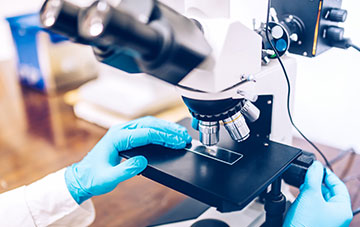 Public Institution
No Baccalaureate Degree Required
$200 deposit to hold acceptance
Conducts interviews of applicants
Participates in Early Decision Program (EDP)
PCAT composite score Required
Minimum Three (3) Letters of Reference are required
No Utilizes the Centralized Criminal Background Check (CBC)
No Participates in the PharmCAS-facilitated Drug Screening Service
Location
Location: 2409 University Ave. PHR 5.112, Mail Code A1900, Austin, Texas 78712
Acceptance Rate for The University of Texas
31%: See other Schools with an acceptance rate under 31%
School Demographics (2018)
| | | |
| --- | --- | --- |
| Female: 64% | Male: 36% | Age: 18-61 |
Tuition
| | | |
| --- | --- | --- |
| Tuition (In-State): | $21,548 | per year |
| Tuition (Out-State): | $49,240 | per year |
Requirements
PCAT Score and G.P.A
| | | |
| --- | --- | --- |
| Minimum GPA: 2.0 | Average GPA: 2.0 | Minimum PCAT: N/A |
Program Prerequisites
Total number of college SEMESTER HOURS that must be completed prior to matriculation:
65
Total number of basic science college SEMESTER HOURS that must be completed prior to matriculation:
33
Total number of college QUARTER HOURS that must be completed prior to matriculation:
102.5
Applicants must successfully complete ALL course prerequisites by the end of the:
Course Prerequisites Table
| | |
| --- | --- |
| Course Title | Semester/Quarter Hours |
| General Biology I & II | 6/10 |
| General Chemistry I & II w/lab | 8/12 |
| Microbiology w/lab | 4/6 |
| Genetics | 3/5 |
| Organic Chemistry I & II w/lab | 8/12 |
| Physics w/lab | 3/5 |
| Calculus I | 3/5 |
| Statistics | 3/5 |
| Composition | 3/5 |
| Literature (Readings in American, British, or World literature courses); Composition II or Technical Writing will NOT fulfill this requirement- PREREQUISITE | 3/5 |
| United States History I & II | 6/9 |
| American Government- university CORE course requirements for graduation (One of the courses should contain Texas government/constitution content)* | 6/9 |
| Visual & Performing Arts – university CORE course requirement for graduation | 3/5 |
| Social & Behavioral Science- university CORE course requirement for graduation | 3/5 |
| Signature Course (First Year or Upper Classman)- university CORE course requirement for graduation (This course is unique to UT Austin)** | 3/5 |
| Total | 65/102.5 |
Letter of Recommendation Requirements
General Information
Letters of reference from pharmacist supervisors, employer supervisors, and/or math or science professors are strongly encouraged.

Letters of reference should be from individuals who know the applicant really well on a professional and/or academic level.  Letters can NOT be from family or friends.

LOR types that are REQUIRED:
LOR types that are RECOMMENDED:
Employer, Pharmacist, Professor of Math and Science, Supervisor
LOR types that are CONDITIONALLY ACCEPTED: Faculty Advisor, Health Care Professional, Pre-Health Advisor, Professor of Liberal Arts, Teaching Assistant
Note: please verify the institution specific details regarding CONDITIONALLY ACCEPTED LOR types.

Pre-Health Adviser
Advisor must have 2+ years of familiarity with the applicant and have 10 plus years advising experience and limit the number of such LOR's they deliver to a top specified percent of advisees.

LOR types that are NOT ACCEPTED:
Co-Worker, Clergy, Friend, Family, Politician
Are Committee Letters accepted?
Yes
A Committee Letter is:
Not Accepted
Does it count as more than one LOR?
Details:
Are Composite Letters accepted?

Does it count as more than one LOR?

Not Accepted
Interview Information
Interview Format:
Multiple Mini Interviews (MMI)
Interview Dates:
Details:
Interviewees will spend half a day (4-hours) at the college participating in a showcase experience to highlight the unique qualities of the UT Austin College of Pharmacy.

Please read more information about our MMI Interviews: http://sites.utexas.edu/pharmacy-admissions/interviews/
Applying
Deadline
February 1, 2022
General School Information
Program
Dual Degree Program? Yes
Part of an academic health center? No
Pharmacy observation hours required? No
Supplemental application requirement? Yes
Baccalaureate degree preferred for admissions? No
Follows the AACP Cooperative Admissions Guidelines? Yes
Is preference given to in-state applicants vs. out-of-state applicants? No
Contact Information
Website: http://sites.utexas.edu/pharmacy-admissions/
Social Profiles