Thomas Jefferson University Quick Facts
| | | |
| --- | --- | --- |
| Duration: 4 Years | Courses: 72 | Faculty: 50 |
| Est. Applications: 444 | Acceptance Rate: 12% | Est. Class Size: 52 |
Program Description
The Doctor of Pharmacy program at the Jefferson College of Pharmacy provides students:
Active learning through Interprofessional education with other health professional students
Immediate exposure to the practice of pharmacy
Multiple opportunities for personal professional development and networking
Solid knowledge base to build your professional career on
The program begins with courses that establish the basis to build your knowledge of disease state management, wellness, literature evaluation, healthcare policy, and practice standards. Included will be the opportunity to experience many different pharmacy practice settings and to learn how to best serve patients as a member of the healthcare team through Interprofessional courses and activities. Students at Jefferson are involved in professional organizations, community service, leadership and research activities to enhance personal skills and abilities to complement knowledge gained. All leading toward becoming a practice-ready pharmacist at the program conclusion.
Read more at: https://www.jefferson.edu/university/pharmacy.html ;
https://www.jefferson.edu/university/interprofessional_education.html ;
PharmD Program Highlights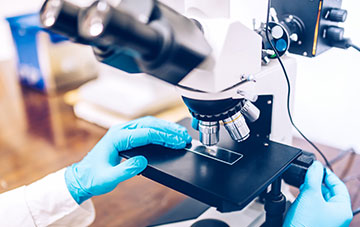 Private Institution
No Baccalaureate Degree Required
$300 deposit to hold acceptance
Conducts interviews of applicants
Participates in Early Decision Program (EDP)
PCAT composite score not Required
Minimum Two (2) Letters of Reference are required
Utilizes the Centralized Criminal Background Check (CBC)
No Participates in the PharmCAS-facilitated Drug Screening Service
Location
Location: 130 S. 9th Street, Suite 100, Philadelphia, Pennsylvania 19107
Acceptance Rate for Thomas Jefferson University
12%: See other Schools with an acceptance rate under 12%
School Demographics (2018)
| | | |
| --- | --- | --- |
| Female: 62% | Male: 38% | Age: 18-61 |
Tuition
| | | |
| --- | --- | --- |
| Tuition: | $38,500 | per year |
| Tuition Fee: | $1,678 | per year |
Requirements
PCAT Score and G.P.A
| | | |
| --- | --- | --- |
| Minimum GPA: N/A | Average GPA: 2.7 | Minimum PCAT: N/A |
Program Prerequisites
Total number of college SEMESTER HOURS that must be completed prior to matriculation:
72
Total number of basic science college SEMESTER HOURS that must be completed prior to matriculation:
44
Total number of college QUARTER HOURS that must be completed prior to matriculation:
112
Applicants must successfully complete ALL course prerequisites by the end of the:
Course Prerequisites Table
| | |
| --- | --- |
| Course Title | Semester/Quarter Hours |
| Anatomy & Physiology I w/lab | 4/6 |
| Anatomy & Physiology II w/lab | 4/6 |
| Calculus | 3/5 |
| Microbiology w/lab | 4/6 |
| English Composition | 3/5 |
| Social Sciences | 9/15 |
| Humanities | 9/15 |
| General Biology I w/lab | 4/6 |
| General Biology II w/lab | 4/6 |
| General Chemistry I w/lab | 4/6 |
| General Chemistry II w/lab | 4/6 |
| Physics I algebra or calculus-based with lab | 4/6 |
| Physics II algebra or calculus-based with lab | 4/6 |
| Organic Chemistry I w/lab | 4/6 |
| Organic Chemistry II w/lab | 4/6 |
| Remaining credits may be candidates choice | 4/6 |
| Total | 72/112 |
Letter of Recommendation Requirements
General Information
Please review the list of acceptable references. Clergy may be accepted if they served as a course instructor or in a supervisor role. All faculty are acceptable but science faculty are preferred.
LOR types that are REQUIRED:
LOR types that are RECOMMENDED:
Employer, Faculty Advisor, Health Care Professional, Pharmacist, Pre-Health Advisor, Professor of Liberal Arts, Science and Math, Supervisor
LOR types that are CONDITIONALLY ACCEPTED:
Note: please verify the institution specific details regarding CONDITIONALLY ACCEPTED LOR types.

Pre-Health Adviser
Advisor must have 2+ years of familiarity with the applicant and have 10 plus years advising experience and limit the number of such LOR's they deliver to a top specified percent of advisees.

LOR types that are NOT ACCEPTED:
Co-Worker, Family, Friend, Politician, Teaching Assistant
Are Committee Letters accepted?
Yes
A Committee Letter is:
Conditionally Accepted
Does it count as more than one LOR?
No
Details:
We prefer individual letters but will accept a committee letter. A committee letter is accepted as 1 letter of reference.
Are Composite Letters accepted?

Does it count as more than one LOR?

Conditionally Accepted

No
Interview Information
| | |
| --- | --- |
| Interview Format: | Individual applicants with one interviewer |
| Interview Dates: | |
| Details: | Interviews occur on a rolling basis beginning in September following receipt of an interview invitation. The interview will focus on the applicant's understanding of and commitment to the profession of pharmacy, verbal communication skills, and program fit. Applicants will have opportunities to ask questions. Applicants should prepare for the interview and plan to spend a half-day for the interview process. Early decision candidates will be interviewed first. |
Applying
Deadline
June 1, 2022
General School Information
Program
Dual Degree Program? Yes
Part of an academic health center? Yes
Pharmacy observation hours required? No
Supplemental application requirement? No
Baccalaureate degree preferred for admissions? No
Follows the AACP Cooperative Admissions Guidelines? No
Is preference given to in-state applicants vs. out-of-state applicants? No
Pharmacy School Tour Video
Contact Information
Website: http://www.jefferson.edu/university/pharmacy.html
Social Profiles