University of Georgia Quick Facts
| | | |
| --- | --- | --- |
| Duration: 4 Years | Courses: 69 | Faculty: 60 |
| Est. Applications: 401 | Acceptance Rate: 35% | Est. Class Size: 141 |
Program Description
As the largest and only public College of Pharmacy in the state of Georgia, we provide a top-quality education for an affordable price. We have developed a four-year, comprehensive, and diverse PharmD curriculum designed to train pharmacists who wish to practice at the top of their profession. The College is committed to assuring that its graduates are ready to practice as effective members of interdisciplinary health care teams.
Several factors set our program apart from others:
PharmD/MBA or PharmD/MPH dual degree programs
Certificate program in Pharmacy Entrepreneurship
95% first-time pass rate for the NAPLEX licensing exam
72% match rate for PGY1 residencies
More than $240,000 in scholarships
Numerous research opportunities
More than 17 pharmacy student organizations, which provide students with leadership opportunities and professional development
Access to support services, including academic support and student success; career development; and health, wellness, and counseling
Complete information on the Pharm.D. program, as well as graduate and residency programs offered within the College of Pharmacy, can be found at https://rx.uga.edu/.
PharmD Program Highlights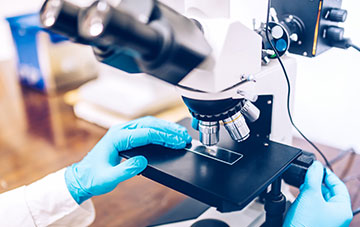 Public Institution
No Baccalaureate Required
$500 deposit to hold acceptance
Conducts interviews of applicants
Participates in Early Decision Program (EDP)
PCAT composite score Required
Minimum Two (2) Letters of Reference are required
Utilizes the Centralized Criminal Background Check (CBC)
No Participates in the PharmCAS-facilitated Drug Screening Service
Location
Location: 250 W Green St. Athens, Georgia 30602

Acceptance Rate for University of Georgia
35%: See other Schools with an acceptance rate under 35%
School Demographics (2018)
| | | |
| --- | --- | --- |
| Female: 64% | Male: 36% | Age: 18-61 |
Tuition
| | | |
| --- | --- | --- |
| Tuition (In-State): | $16,636 | per year |
| Tuition (Out-State): | $37,344 | per year |
| Tuition Fee: | $2,290 | per year |
Requirements
PCAT Score and G.P.A
| | | |
| --- | --- | --- |
| Minimum GPA: 2.5 | Average GPA: N/A | Minimum PCAT: |
Program Prerequisites
Total number of college SEMESTER HOURS that must be completed prior to matriculation:
69
Total number of basic science college SEMESTER HOURS that must be completed prior to matriculation:
36
Total number of college QUARTER HOURS that must be completed prior to matriculation:
104
Applicants must successfully complete ALL course prerequisites by the end of the:
Course Prerequisites Table
| | |
| --- | --- |
| Course Title | Semester/Quarter Hours |
| English Composition I | 3 |
| English Composition II | 3 |
| Calculus | 3 |
| Introductory Statistics | 3 |
| Introduction to Public Speaking or Introduction to Interpersonal Communication | 3 |
| Principles of Macroeconomics or Principles of Microeconomics | 3 |
| Social Sciences | 6 |
| World Languages and Culture – a total of 9 hours (three 3-credit courses) are required | 9 |
| General Chemistry I w/lab | 4 |
| General Chemistry II w/lab | 4 |
| Organic Chemistry I w/lab | 4 |
| Organic Chemistry II w/lab | 4 |
| Priniciples of Biology I w/lab | 4 |
| Principles of Biology II w/lab | 4 |
| Microbiology | 3 |
| Biochemistry | 3 |
| Anatomy and Physiology | 6 |
| Total | 69/104 |
Letter of Recommendation Requirements
General Information
Two letters of recommendation are required and a maximum of four letters may be submitted. It is highly preferred that one recommender be someone very familiar with the applicant's academic background as a result of teaching the applicant at the college level. The second recommendation should be from a health professional, preferably a pharmacist mentor/supervisor, familiar with the applicant's interest in and suitability for a career in pharmacy.

However, letters of recommendation from other sources are accepted. Letters must be sent directly to PharmCAS; letters sent to the University of Georgia College of Pharmacy will not be accepted.

LOR types that are REQUIRED:
LOR types that are RECOMMENDED:
Pharmacist
LOR types that are CONDITIONALLY ACCEPTED: Co-Worker, Employer, Faculty Advisor, Health Care Professional, Pre-Health Advisor, Professor of Liberal Arts, Math and Science, Supervisor, Teaching Assistant
Note: please verify the institution specific details regarding CONDITIONALLY ACCEPTED LOR types.

Pre-Health Adviser
Advisor must have 2+ years of familiarity with the applicant and have 10 plus years advising experience and limit the number of such LOR's they deliver to a top specified percent of advisees.

LOR types that are NOT ACCEPTED:
Clergy, Family, Friend, Politician
Are Committee Letters accepted?
Yes
A Committee Letter is:
Conditionally Accepted
Does it count as more than one LOR?
No
Details:
Are Composite Letters accepted?

Does it count as more than one LOR?

Conditionally Accepted

No
Interview Information
Interview Format:
Individual applicants with two or more interviewers
Interview Dates:
Details:
Qualified applicants will be invited to campus for interview on a rolling basis until the class is filled. Candidates invited for interviews will meet with members of the Admissions Committee, faculty, staff and currently enrolled Pharm.D. students.

During the interview, students may be asked to discuss their academic background, reasons for selecting pharmacy as a profession, plans upon graduation, work experience, leadership experience, and extracurricular activities. Verbal and written communication skills also will be evaluated.
Applying
Deadline
May 2, 2022
General School Information
Program
Dual Degree Program? Yes
Part of an academic health center? No
Pharmacy observation hours required? No
Supplemental application requirement? Yes
Baccalaureate degree preferred for admissions? No
Follows the AACP Cooperative Admissions Guidelines? No
Is preference given to in-state applicants vs. out-of-state applicants? No
Contact Information
Website: http://www.rx.uga.edu
Social Profiles