The University of Oklahoma Quick Facts
| | | |
| --- | --- | --- |
| Duration: 4 Years | Courses: 64 | Faculty: 51 |
| Est. Applications: 139 | Acceptance Rate: 38% | Est. Class Size: 53 |
Program Description
Founded in 1893, the OU College of Pharmacy carries a rich tradition of highly trained pharmacists. That tradition continues in today's modern world of pharmacy where we train and produce competent, compassionate pharmacists ready to compete in today's health care market and provide patient care in a variety of settings matching any career goals our graduates may have. The quality education we provide is evidenced by our top 25 ranking in the U.S. News & World Report of the best pharmacy schools in the U.S.
Our motto is a Prescription for Inspiration and in that spirit, we seek students who are well-rounded, display care for others and their communities, and are ready to step up as leaders and lead the way for pharmacy, inspiring those around them and being inspired as an individual to reach higher. Our students enjoy the advantage of being on a comprehensive academic health sciences center campus, the University of Oklahoma Health Sciences Center, located in Oklahoma City. TOUHSC is a robust environment of hospitals, clinics, pharmacies, research facilities, and more. OUHSC is the largest and premiere healthcare provider for the state of Oklahoma.
PharmD Program Highlights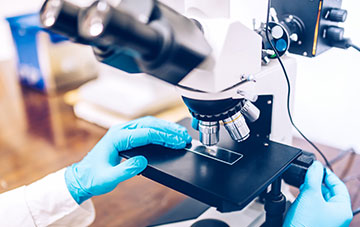 Public Institution
No Baccalaureate Degree Required
$100 deposit to hold acceptance
Conducts interviews of applicants
Participates in Early Decision Program (EDP)
PCAT composite score Required Minimum 35
Minimum Two (2) Letters of Reference are required
Utilizes the Centralized Criminal Background Check (CBC)
No Participates in the PharmCAS-facilitated Drug Screening Service
Location
Location: 1110 N. Stonewall Avenue, Oklahoma City, Oklahoma 73117
Acceptance Rate for The University of Oklahoma
38%: See other Schools with an acceptance rate under 38%
School Demographics (2018)
| | | |
| --- | --- | --- |
| Female: 58% | Male: 42% | Age: 18-61 |
Tuition
| | | |
| --- | --- | --- |
| Tuition (In-State): | $15,914 | per year |
| Tuition (Out-State): | $35,706 | per year |
| Tuition Fee: | $8,046 | per year |
Requirements
PCAT Score and G.P.A
| | | |
| --- | --- | --- |
| Minimum GPA: 3.0 | Average GPA: 2.5 | Minimum PCAT: 35 |
Program Prerequisites
Total number of college SEMESTER HOURS that must be completed prior to matriculation:
64
Total number of basic science college SEMESTER HOURS that must be completed prior to matriculation:
31
Total number of college QUARTER HOURS that must be completed prior to matriculation:
96
Applicants must successfully complete ALL course prerequisites by the end of the:
Course Prerequisites Table
| | |
| --- | --- |
| Course Title | Semester/Quarter Hours |
| Calculus | 3 |
| Physics | 3 |
| General Chemistry w/lab | 8 |
| Organic Chemistry w/lab | 8 |
| Biological Sciences | 8 |
| English | 6 |
| Electives | 24 |
| Microbiology w/lab | 4 |
| Total | 64/96 |
Letter of Recommendation Requirements
General Information
We do not accept references from friends, family members, politicians, or clergy. If we receive one of these, you will be asked to submit a different reference from someone who knows you well in a work, volunteer, or academic setting such as employers, volunteer supervisors, or professors. We do not require a letter from a pharmacist or health care professional.
LOR types that are REQUIRED:
LOR types that are RECOMMENDED:
LOR types that are CONDITIONALLY ACCEPTED:
Note: please verify the institution specific details regarding CONDITIONALLY ACCEPTED LOR types.

Pre-Health Adviser
Advisor must have 2+ years of familiarity with the applicant and have 10 plus years advising experience and limit the number of such LOR's they deliver to a top specified percent of advisees.

LOR types that are NOT ACCEPTED:
Clergy, Family, Friend, Politician
Are Committee Letters accepted?
Yes
A Committee Letter is:
Recommended but Not Required
Does it count as more than one LOR?
Yes
Details:
Are Composite Letters accepted?

Does it count as more than one LOR?

Recommended but Not Required

Yes
Interview Information
Interview Format:
Multiple Mini Interviews (MMI)
Interview Dates:
Details:
Interviews are by invitation only and are based upon the applicant's completed application. We receive many more applications than we have available seats, therefore, not all applicants will receive an interview.

Applicants must interview in person on their assigned day and time. Interviews cannot be conducted via telephone or video conferencing due to the nature of the activities that occur that day.
Applying
Deadline
June 1, 2022
General School Information
Program
Dual Degree Program? No
Part of an academic health center? Yes
Pharmacy observation hours required? No
Supplemental application requirement? Yes
Baccalaureate degree preferred for admissions? No
Follows the AACP Cooperative Admissions Guidelines? No
Is preference given to in-state applicants vs. out-of-state applicants? No
Pharmacy School Tour Video
The Pharmacy School
Contact Information
Website: http://pharmacy.ouhsc.edu
Social Profiles