University of Connecticut Quick Facts
| | | |
| --- | --- | --- |
| Duration: 4 Years | Courses: 64 | Faculty: 43 |
| Est. Applications: 212 | Acceptance Rate: 41% | Est. Class Size: 86 |
Program Description
Exceptional faculty, engaging academic exploration, groundbreaking research, and impactful community involvement are hallmarks of pharmacy education at UConn. Our professional program, accredited by ACPE, leads to the Doctor of Pharmacy (Pharm.D.) degree. The opportunity to specialize, pursue dual degrees and select from a wide range of experiential opportunities are some of the reasons why pharmacy students choose UConn.
We are located on UConn's main campus in Storrs, Connecticut, within easy reach of New York City, Boston, Hartford, and Providence. The pharmacy school is a top-ranked program in New England with a tradition of success in school and after graduation. Our population is diverse and comes from across the U.S. and the globe. 94% of our students graduate on time, and 95% pass the NAPLEX licensing test on their first attempt.
UConn is a designated Research 1 university and as such offers a tremendous opportunity for those interested in a wide variety of research pertaining to pharmaceutics, toxicology, pharmacy practice, and more.
Learn more at: http://pharmacy.uconn.edu or explore our Pharm.D. brochure at: https://pharmacy.uconn.edu/about-the-school/brochures/
PharmD Program Highlights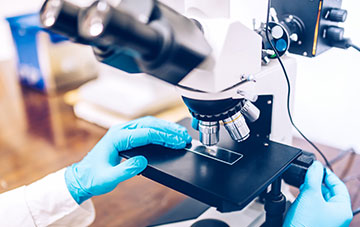 Public Institution
No Baccalaureate Required
$300 deposit to hold acceptance
Conducts interviews of applicants
Participates in Early Decision Program (EDP)
PCAT composite score Required Minimum 50
Minimum Two (2) Letters of Reference are required
Utilizes the Centralized Criminal Background Check (CBC)
No Participates in the PharmCAS-facilitated Drug Screening Service
Location
Location: 69 North Eagleville Rd. Unit 3092 Storrs, Connecticut 06269-3092

Acceptance Rate for University of Connecticut
41%: See other Schools with an acceptance rate under 41%
School Demographics (2018)
| | | |
| --- | --- | --- |
| Female: 63% | Male: 37% | Age: 18-61 |
Tuition
| | | |
| --- | --- | --- |
| Tuition (In-State): | $13,798 | per year |
| Tuition (Out-State): | $36,466 | per year |
| Tuition Fee: | $3,428 | per year |
Requirements
PCAT Score and G.P.A
| | | |
| --- | --- | --- |
| Minimum GPA: 2.70 | Average GPA: 2.70 | Minimum PCAT: 50 |
Program Prerequisites
Total number of college SEMESTER HOURS that must be completed prior to matriculation:
64
Total number of basic science college SEMESTER HOURS that must be completed prior to matriculation:
34
Total number of college QUARTER HOURS that must be completed prior to matriculation:
Applicants must successfully complete ALL course prerequisites by the end of the:
Course Prerequisites Table
| | |
| --- | --- |
| Course Title | Semester/Quarter Hours |
| Biology w/ lab | 4/6 |
| General Chemistry I w/lab | 4 |
| Sociology, Psychology, or Anthropology | 3/4 |
| Anatomy & Physiology II w/lab | 4 |
| Arts & Humanities | 6/8 |
| Diversity & Multiculturalism | 3/4 |
| International | 3/4 |
| Second Language Competency | |
| English Composition / Writing | 3/4 |
| Calculus I | 4/6 |
| Physics I w/lab | 4/6 |
| Organic Chemistry I | 3 |
| Anatomy & Physiology I | 4 |
| Microbiology w/lab | 4/6 |
| Biochemistry w/lab | 4/6 |
| Academic Writing | 4/6 |
| Microeconomics | 3/4 |
| Chemistry 2 w/Lab | 4 |
| Organic Chemistry 2 | 3 |
| Total | 64 |
Letter of Recommendation Requirements
General Information
Two letters of recommendation are required, one must be from an academic.  It is recommended that the other be from a professional.
LOR types that are REQUIRED:
LOR types that are RECOMMENDED:
LOR types that are CONDITIONALLY ACCEPTED:
Note: please verify the institution specific details regarding CONDITIONALLY ACCEPTED LOR types.

Pre-Health Adviser
Advisor must have 2+ years of familiarity with the applicant and have 10 plus years advising experience and limit the number of such LOR's they deliver to a top specified percent of advisees.

LOR types that are NOT ACCEPTED:
Are Committee Letters accepted?
Not Accepted
A Committee Letter is:
Not Accepted
Does it count as more than one LOR?
Details:
Are Composite Letters accepted?
Not Accepted
Interview Information
| | |
| --- | --- |
| Interview Format: | Multiple applicants with one or more interviewers |
| Interview Dates: | |
| Details: | All applicants will be considered for an interview on a competitive basis.  Interviews are prioritized on the timeliness of application receipt, completion, and holistically competitive nature. If invited to interview, the applicant's personal characteristics such as professional and social awareness, communication skills, self-knowledge and maturity, ethics and integrity and problem-solving ability are assessed. Interviews will begin in November 2019 and will roll out until the class is filled.  Please see http://www.pharmacy.uconn.edu for more information. |
Applying
Deadline
March 1, 2022
General School Information
Program
Dual Degree Program? Yes
Part of an academic health center? Yes
Pharmacy observation hours required? No
Supplemental application requirement? Yes
Baccalaureate degree preferred for admissions? No
Follows the AACP Cooperative Admissions Guidelines? No
Is preference given to in-state applicants vs. out-of-state applicants? No
Pharmacy School Tour Video
Contact Information
Website: http://pharmacy.uconn.edu/
Social Profiles