Oregon State University Quick Facts
| | | |
| --- | --- | --- |
| Duration: 4 Years | Courses: 58 | Faculty: 45 |
| Est. Applications: 408 | Acceptance Rate: 22% | Est. Class Size: 88 |
Program Description
The OSU College of Pharmacy has been an integral part of Oregon State University for more than 100 years. World-renowned faculty promote full and healthy lives for all Oregonians.
The three foundational goals of the College of Pharmacy are to provide excellent professional education for our students and continuing education for practicing pharmacists; to foster outstanding and innovative research; and to contribute to public health by developing and promoting ways to provide medications safely and affordably.
At the core of this is the student body. Doctor of Pharmacy (Pharm.D.) students study for two years at Oregon State's main campus in Corvallis, and move to Portland's Oregon Health & Science University for their next and final two years. At OHSU, Pharm.D. students help foster collaboration within the health sciences profession. Students learn a multidisciplinary approach to studying pharmacy theory and practice. The goal of the College of Pharmacy is to produce pharmacists who are independent scientists dedicated to providing a better quality of life.
Please see our website for more detailed information.  http://pharmacy.oregonstate.edu">http://pharmacy.oregonstate.edu
PharmD Program Highlights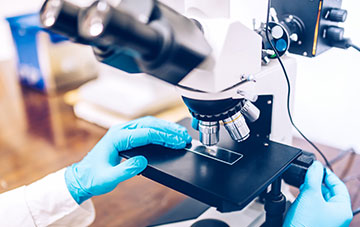 Public Institution
Baccalaureate Degree Preferred
$200 deposit to hold acceptance
Conducts interviews of applicants
Participates in Early Decision Program (EDP)
PCAT composite score not Required
Minimum Two (2) Letters of Reference are required
No Utilizes the Centralized Criminal Background Check (CBC)
No Participates in the PharmCAS-facilitated Drug Screening Service
Location
Location: 203 Pharmacy Building, Corvallis, Oregon 97331
Acceptance Rate for Oregon State University
22%: See other Schools with an acceptance rate under 22%
School Demographics (2018)
| | | |
| --- | --- | --- |
| Female: 60% | Male: 40% | Age: 18-61 |
Tuition
| | | |
| --- | --- | --- |
| Tuition (In-State): | $24,516 | per year |
| Tuition (Out-State): | $41,220 | per year |
| Tuition Fee: | $2,044 | per year |
Requirements
PCAT Score and G.P.A
| | | |
| --- | --- | --- |
| Minimum GPA: N/A | Average GPA: N/A | Minimum PCAT: N/A |
Program Prerequisites
Total number of college SEMESTER HOURS that must be completed prior to matriculation:
58
Total number of basic science college SEMESTER HOURS that must be completed prior to matriculation:
56
Total number of college QUARTER HOURS that must be completed prior to matriculation:
86
Applicants must successfully complete ALL course prerequisites by the end of the:
Course Prerequisites Table
| | |
| --- | --- |
| Course Title | Semester/Quarter Hours |
| General Chemistry I & II w/lab | 8/10 |
| Principles of Biology I & II w/lab | 6/8 |
| Organic Chemistry I & II w/lab | 6/8 |
| Physics w/Lab | 3/5 |
| Anatomy & Physiology I & II w/Lab | 6/10 |
| Biochemistry | 4/6 |
| Microbiology w/Lab | 4/5 |
| Calculus | 3/4 |
| Statistics | 3/4 |
| Public Health Care Delivery/ Economics | 3/3 |
| Total | 58/86 |
Letter of Recommendation Requirements
General Information
LOR types that are REQUIRED:
LOR types that are RECOMMENDED:
Faculty Advisor, Family, Health Care Professional, Pharmacist, Pre-Health Advisor, Professor of Science, Supervisor
LOR types that are CONDITIONALLY ACCEPTED:
Note: please verify the institution specific details regarding CONDITIONALLY ACCEPTED LOR types.

Pre-Health Adviser
Advisor must have 2+ years of familiarity with the applicant and have 10 plus years advising experience and limit the number of such LOR's they deliver to a top specified percent of advisees.

LOR types that are NOT ACCEPTED:
Friend, Politician
Are Committee Letters accepted?
Yes
A Committee Letter is:
Recommended but Not Required
Does it count as more than one LOR?
No
Details:
Are Composite Letters accepted?

Does it count as more than one LOR?

Not Accepted
Interview Information
| | |
| --- | --- |
| Interview Format: | Multiple Mini Interviews (MMI) |
| Interview Dates: | |
| Details: | Oregon State University has implemented a modified Multiple Mini Interview (MMI) process.  Candidates will have four 7 minute interviews and a team activity.  Candidates will also have the opportunity to talk with current Pharm.D. students and take a tour of our facilities. |
Applying
Deadline
June 1, 2022
General School Information
Program
Dual Degree Program? Yes
Part of an academic health center? Yes
Pharmacy observation hours required? No
Supplemental application requirement? No
Baccalaureate degree preferred for admissions? Yes
Follows the AACP Cooperative Admissions Guidelines? Yes
Is preference given to in-state applicants vs. out-of-state applicants? No
Pharmacy School Tour Video
Contact Information
Website: http://pharmacy.oregonstate.edu/
Social Profiles