Northeast Ohio Medical University Quick Facts
| | | |
| --- | --- | --- |
| Duration: 3-4 Years | Courses: 63 | Faculty: 47 |
| Est. Applications: 569 | Acceptance Rate: 12% | Est. Class Size: 69 |
Program Description
Located near Cleveland and Akron just minutes from Kent State University, Northeast Ohio Medical University (NEOMED) is setting the standard for pharmacy education. Our curriculum prepares graduates to practice at the top of their licenses in a health care team approach to patient care in a variety of community and clinical settings. NEOMED is the only college of pharmacy in northeastern Ohio.
NEOMED's 2018 NAPLEX First-Time Pass Rate is 98.57%
From your P1 year, experiential curriculum components are taught throughout a variety of clinical partners sites, which include formal teaching hospitals, community hospitals and health care systems, ambulatory care clinics, private and corporate pharmacies and county boards of health.
NEOMED boasts high post-graduate study and residency placement rates for students with goals to practice pharmacy in clinical settings. However, about two-thirds of our graduates secure employment in community pharmacy roles upon graduation.
If your professional calling is to provide excellent patient care serving as a leader as part of a 21st Century health care team, then NEOMED is the place for you!
For full details on the program, we recommend that you take just two minutes to create a personal profile at Discover.NEOMED.edu. Create your personal electronic view book today. Or visit neomed.edu for more infromation.
Candidates who are high school seniors or enrolled in college/university study more than one year away from enrolling at NEOMED may wish to apply for early assurance to NEOMED. Qualified candidates may have a seat held for them in a future class as early as the 12th grade year in high school. Visit pharmdirect.org for more information.
Become a part of the NEOMED family!
PharmD Program Highlights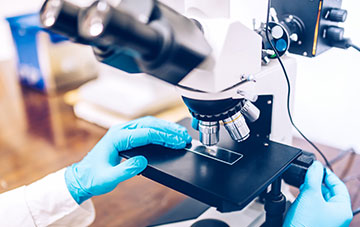 Public Institution
No Baccalaureate Degree Required
$500 deposit to hold acceptance
Conducts interviews of applicants
Participates in Early Decision Program (EDP)
PCAT composite score not Required
Minimum Two (2) Letters of Reference are required
Utilizes the Centralized Criminal Background Check (CBC)
No Participates in the PharmCAS-facilitated Drug Screening Service
Location
Location: 4209 St. Rt. 44, PO Box 95, Rootstown, Ohio 44272
Acceptance Rate for Northeast Ohio Medical University
12%: See other Schools with an acceptance rate under 12%
School Demographics (2018)
| | | |
| --- | --- | --- |
| Female: 56% | Male: 44% | Age: 18-61 |
Tuition
| | | |
| --- | --- | --- |
| Tuition (In-State): | $21,836 | per year |
| Tuition (Out-State): | $32,754 | per year |
| Tuition Fee: | $3,944 | per year |
Requirements
PCAT Score and G.P.A
| | | |
| --- | --- | --- |
| Minimum GPA: 2.50 | Average GPA: 2.50 | Minimum PCAT: |
Program Prerequisites
Total number of college SEMESTER HOURS that must be completed prior to matriculation:
63
Total number of basic science college SEMESTER HOURS that must be completed prior to matriculation:
36
Total number of college QUARTER HOURS that must be completed prior to matriculation:
Applicants must successfully complete ALL course prerequisites by the end of the:
Course Prerequisites Table
| | |
| --- | --- |
| Course Title | Semester/Quarter Hours |
| Anatomy & Physiology I | 3 |
| Chemistry II (inorganic) | 8 |
| Microbiology | 3 |
| Biology / Biological Sci w/lab | 8 |
| Chemistry I (organic) w/lab | 8 |
| Physics | 3 |
| Biochemistry | 3 |
| Calculus course | 3 |
| Statistics course | 3 |
| Composition course sequence (two courses) | 6 |
| General Education and/or Additional Science Courses Approximately 5 three-credit hour classes of college-level work | 15 |
| Total | 63 |
Letter of Recommendation Requirements
General Information
NEOMED recommends that at least one evaluation come from a pharmacist. If applicant is unable to obtain a recommendation from a pharmacist, another healthcare professional, advisor, or science faculty member is advisable.
LOR types that are REQUIRED:
LOR types that are RECOMMENDED:
Pharmacist, Professor of Science
LOR types that are CONDITIONALLY ACCEPTED:
Note: please verify the institution specific details regarding CONDITIONALLY ACCEPTED LOR types.

Pre-Health Adviser
Advisor must have 2+ years of familiarity with the applicant and have 10 plus years advising experience and limit the number of such LOR's they deliver to a top specified percent of advisees.

LOR types that are NOT ACCEPTED:
Are Committee Letters accepted?
Yes
A Committee Letter is:
Conditionally Accepted
Does it count as more than one LOR?
No
Details:
A committee/composite evaluation/recommendation may substitute for one individual recommendation.
Are Composite Letters accepted?

Does it count as more than one LOR?

Conditionally Accepted

No
Interview Information
Interview Format:
Individual applicants with one interviewer
Individual applicants with two or more interviewers
Interview Dates:
Details:
Selected candidates are invited to interview on a rolling basis. Candidates are contacted via email only using the address on file in PharmCAS.  Each applicant receives two interviews in a conversational yet structured format.
Applying
Deadline
June 1, 2022
General School Information
Program
Dual Degree Program? Yes
Part of an academic health center? Yes
Pharmacy observation hours required? No
Supplemental application requirement? No
Baccalaureate degree preferred for admissions? No
Follows the AACP Cooperative Admissions Guidelines? Yes
Is preference given to in-state applicants vs. out-of-state applicants? No
Pharmacy School Tour Video
Contact Information
Website: https://www.neomed.edu/admissions/become-a-pharmacist/
Social Profiles