Idaho State University Quick Facts
| | | |
| --- | --- | --- |
| Duration: 4 Years | Courses: 72 | Faculty: 36 |
| Est. Applications: 133 | Acceptance Rate: 65% | Est. Class Size: 87 |
Program Description
As Idaho's College of Pharmacy we serve all citizens of the state and are a national leader in telepharmacy services.  The primary degree offered by the College is the Doctor of Pharmacy (Pharm.D.) that prepares students to become pharmacists.  In addition, the college offers a Masters and a Ph.D. in Pharmaceutical Sciences.  The Pharm.D. degree is delivered synchronously in Pocatello and Meridian, Idaho and Anchorage, Alaska.
We are fully accredited by the Accreditation Council of Pharmacy Education through 2025.
The ISU College of Pharmacy trains caring and collaborative pharmacists and scholars while valuing integrity, access, inclusiveness, collaboration, intellectual curiosity, and accountability.  Our student outreach programs win national and regional awards and our NAPLEX pass rate remains highly competitive.
See why Idaho State University College of Pharmacy should be your first choice for pharmacy education!
Discover more about the College of Pharmacy and admission into our PharmD program at:  https://isu.edu/pharmacy/prospective-students/pharmd-program/
PharmD Program Highlights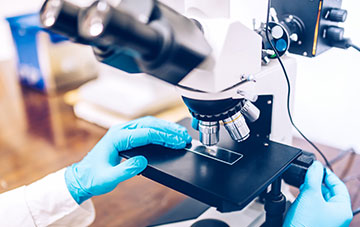 Public Institution
No Baccalaureate Required
$200 deposit to hold acceptance
Conducts interviews of applicants
Participates in Early Decision Program (EDP)
PCAT composite score Not Required
Minimum Three (3) Letters of Reference are required
Utilizes the Centralized Criminal Background Check (CBC)
No Participates in the PharmCAS-facilitated Drug Screening Service
Location
Location: 921 South 5th Avenue, Mail Stop 8288, Pocatello, Idaho 83204-8288

Acceptance Rate for Idaho State University
65%: See other Schools with an acceptance rate under 65%
School Demographics (2018)
| | | |
| --- | --- | --- |
| Female: 45% | Male: 55% | Age: 18-61 |
Tuition
| | | |
| --- | --- | --- |
| Tuition (In-State): | $19,238 | per year |
| Tuition (Out-State): | $39,740 | per year |
| Tuition: | $10 | per year |
Requirements
PCAT Score and G.P.A
| | | |
| --- | --- | --- |
| Minimum GPA: 2.5 | Average GPA: 2.5 | Minimum PCAT: Optional |
Program Prerequisites
Total number of college SEMESTER HOURS that must be completed prior to matriculation:
72
Total number of basic science college SEMESTER HOURS that must be completed prior to matriculation:
47
Total number of college QUARTER HOURS that must be completed prior to matriculation:
108
Applicants must successfully complete ALL course prerequisites by the end of the:
Course Prerequisites Table
| | |
| --- | --- |
| Course Title | Semester/Quarter Hours |
| General Biology I w/lab | 4 |
| General Chemistry I & II w/lab | 8 |
| Intro to Statistics | 3 |
| Brief Calculus | 3 |
| Organic Chemistry I & II | 8 |
| Biochemistry | 3 |
| General Physics I no lab required or Biophysics | 3 |
| General Microbiology w/lab | 4 |
| Economics (Macro or Micro) | 3 |
| Anatomy and Physiology I & II w/lab | 8 |
| ISU General Education and Elective Courses https://www.isu.edu/media/libraries/central-academic-advising/pdf-files/gened-requirements/2019-2020-General-Education-Requirements.pdf | 25 |
| Total | 72/108 |
Letter of Recommendation Requirements
General Information
Three letters of reference are required.  It is preferred that one of the three be from a U.S. licensed pharmacist.  All three letters must be from individuals who have supervised the applicant in a work or academic setting.
LOR types that are REQUIRED:
LOR types that are RECOMMENDED:
Employer, Faculty Advisor, Health Care Professional, Pharmacist, Pre-Health Advisor, Supervisor, Professor of Liberal Arts, Science and Math, Teaching Assistant
LOR types that are CONDITIONALLY ACCEPTED:
Note: please verify the institution specific details regarding CONDITIONALLY ACCEPTED LOR types.

Pre-Health Adviser
Advisor must have 2+ years of familiarity with the applicant and have 10 plus years advising experience and limit the number of such LOR's they deliver to a top specified percent of advisees.

LOR types that are NOT ACCEPTED:
Clergy, Co-Worker, Family, Friend, Politician
Are Committee Letters accepted?
No
A Committee Letter is:
Not Accepted
Does it count as more than one LOR?
No
Details:
Are Composite Letters accepted?

Does it count as more than one LOR?

Not Accepted

No
Interview Information
Interview Format:
Individual applicants with two or more interviewers
Multiple applicants with one or more interviewers
Multiple Mini Interviews (MMI)
Interview Dates:
Details:
If invited to interview, candidates are strongly encouraged to interview at ISU's Pocatello, Meridian or Anchorage campus.  Applicants residing more than 500 miles from our campuses may request a remote interview.
Applying
Deadline
June 01, 2022
General School Information
Program
Dual Degree Program? Yes
Part of an academic health center? No
Pharmacy observation hours required? No
Supplemental application requirement? No
Baccalaureate degree preferred for admissions? No
Follows the AACP Cooperative Admissions Guidelines? No
Is preference given to in-state applicants vs. out-of-state applicants? No
Pharmacy School Tour Video
Contact Information
Website: https://isu.edu/pharmacy/
Social Profiles