The University of Texas Quick Facts
| | | |
| --- | --- | --- |
| Duration: 3-4 Years | Courses: 92 | Faculty: 31 |
| Est. Applications: 131 | Acceptance Rate: 31% | Est. Class Size: 41 |
Program Description
The University of Texas at El Paso School of Pharmacy (SoP) is committed to preparing IDEAL pharmacists to meet the needs of a 21st century demographic.  Our vision is "to be a pioneer in the advancement of pharmacy education through Innovation, Diversity, Engagement, Access, and Leadership (IDEAL) in our community and beyond."
The UTEP SoP Doctor of Pharmacy (PharmD) curriculum provides unique experiences to prepare its students. Some examples are:
Training in Technical Medical Spanish
Study away experience in locations such as Washington D.C., Nashville TN, Ireland
CAPstone research project
Interprofessional activities with nursing, medical, physical therapy, and other healthcare students
We are looking for students who meet, or believe the SoP will help them grow to meet, our IDEAL. We are looking for a diverse student body with a variety of backgrounds, opinions, and experiences.
Feel free to explore our website (www.utep.edu/pharmacy) to learn more about our innovative pharmacy program.
PharmD Program Highlights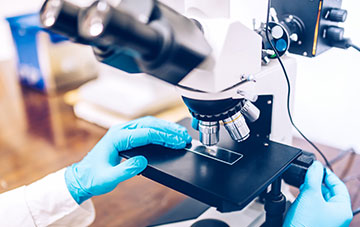 Public Institution
No Baccalaureate Degree Required
$200 deposit to hold acceptance
Conducts interviews of applicants
Participates in Early Decision Program (EDP)
PCAT composite score Required
Minimum Three (3) Letters of Reference are required
No Utilizes the Centralized Criminal Background Check (CBC)
No Participates in the PharmCAS-facilitated Drug Screening Service
Location
Location: 500 W. University Avenue, El Paso, Texas 79968
Acceptance Rate for The University of Texas
31%: See other Schools with an acceptance rate under 31%
School Demographics (2018)
| | | |
| --- | --- | --- |
| Female: 55% | Male: 45% | Age: 18-61 |
Tuition
| | | |
| --- | --- | --- |
| Tuition (In-State): | $14,745 | per year |
| Tuition (Out-State): | $35,064 | per year |
| Tuition Fee: | $2,958 | per year |
Requirements
PCAT Score and G.P.A
| | | |
| --- | --- | --- |
| Minimum GPA: N/A | Average GPA: N/A | Minimum PCAT: N/A |
Program Prerequisites
Total number of college SEMESTER HOURS that must be completed prior to matriculation:
92
Total number of basic science college SEMESTER HOURS that must be completed prior to matriculation:
46
Total number of college QUARTER HOURS that must be completed prior to matriculation:
Applicants must successfully complete ALL course prerequisites by the end of the:
Course Prerequisites Table
| | |
| --- | --- |
| Course Title | Semester/Quarter Hours |
| Rhetoric and Composition I & II | 6 |
| Calculus I | 4 |
| Elementary Statistical Methods | 3 |
| Biology I & II w/lab | 8 |
| Human Anatomy/Physiology I & II w/lab | 8 |
| General Chemistry I & II w/lab | 8 |
| Organic Chemistry I & II w/lab | 8 |
| Biochemistry I: Structure & Function | 3 |
| General Microbiology w/lab | 4 |
| General Physics I w/lab | 4 |
| Language, Philosophy & Culture | 3 |
| Creative Arts | 3 |
| History of the United States to 1865 | 3 |
| History of the United States Since 1865 | 3 |
| Introduction to Politics | 3 |
| American Government and Politics | 3 |
| Social & Behavioral Sciences | 3 |
| Public Speaking | 3 |
| Spanish (College Level or Test Equivalent) | 3 |
| Total | 92 |
Letter of Recommendation Requirements
General Information
Three (3) letters of recommendation should be submitted via PharmCAS.  These letters should discuss your professional, research, academic, and service/civic experiences. Letters from family members, friends, or close relations are not recommended.  It is strongly encouraged that one letter be from a faculty member (all disciplines accepted, but a science faculty member is preferred), or healthcare professional.
LOR types that are REQUIRED:
LOR types that are RECOMMENDED:
Health Care Professional, Pharmacist, Professor of Science
LOR types that are CONDITIONALLY ACCEPTED:
Note: please verify the institution specific details regarding CONDITIONALLY ACCEPTED LOR types.

Pre-Health Adviser
Advisor must have 2+ years of familiarity with the applicant and have 10 plus years advising experience and limit the number of such LOR's they deliver to a top specified percent of advisees.

LOR types that are NOT ACCEPTED:
Friend, Family
Are Committee Letters accepted?
Yes
A Committee Letter is:
Recommended but Not Required
Does it count as more than one LOR?
No
Details:
Are Composite Letters accepted?

Does it count as more than one LOR?

Not Accepted
Interview Information
Interview Format:
Multiple Mini Interviews (MMI)
Interview Dates:
Details:
The UTEP School of Pharmacy (SoP) interview process consists of a Multiple Mini Interview (MMI) and the Health Science Reasoning Test (HSRT).
The MMI will assess non-cognitive qualities and how the applicant fits the UTEP SoP IDEAL vision. For more information see: https://www.utep.edu/pharmacy/prospective-students/interviewing.html
For more information on the HSRT see: https://www.insightassessment.com/Products/Products-Summary/Critical-Thinking-Skills-Tests/Health-Sciences-Reasoning-Test-HSRT
Applying
Deadline
May 2, 2022
General School Information
Program
Dual Degree Program? No
Part of an academic health center? No
Pharmacy observation hours required? No
Supplemental application requirement? No
Baccalaureate degree preferred for admissions? No
Follows the AACP Cooperative Admissions Guidelines? Yes
Is preference given to in-state applicants vs. out-of-state applicants? No
Contact Information
Website: http://www.utep.edu/pharmacy
Social Profiles