The University of Toledo Quick Facts
| | | |
| --- | --- | --- |
| Duration: 4 Years | Courses: 60 | Faculty: 39 |
| Est. Applications: 300 | Acceptance Rate: 38% | Est. Class Size: 115 |
Program Description
The University of Toledo is a national, public research university in Toledo, Ohio where students earn a world-class education and become part of a diverse community of leaders. We value excellence, student-centeredness, research and scholarship, professionalism and leadership, and diversity.
The UToledo College of Pharmacy and Pharmaceutical Sciences provides outstanding learning opportunities, with many of our experiential and research experiences taking place in the field to best prepare our doctor of pharmacy (Pharm.D.) students for prosperous careers.
Our four-year Pharm.D. program follows two years in Pre-Pharmacy and has student-focused pathways to success.  The first two years of the Pharm.D. program are at the undergraduate level and the second two years are at the graduate level.
Our students take classes on the UToledo Health Science Campus alongside students who are studying other health professions. Our students benefit from interprofessional education with pharmacy, medical, nursing, physical therapy and other health-professional students in our state-of-the-art Interprofessional Immersive Simulation Center.
Our tuition and fees are lower than private schools, and many students qualify for undergraduate scholarships during the first two years.
PharmD Program Highlights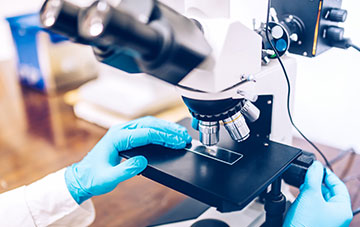 Public Institution
No Baccalaureate Degree Required
$500 deposit to hold acceptance
Conducts interviews of applicants
No Participates in Early Decision Program (EDP)
PCAT composite score not Required
Minimum Two (2) Letters of Reference are required
No Utilizes the Centralized Criminal Background Check (CBC)
No Participates in the PharmCAS-facilitated Drug Screening Service
Location
Location: 2801 W. Bancroft St. Mail Stop 608, Toledo, Ohio 43606
Acceptance Rate for The University of Toledo
38%: See other Schools with an acceptance rate under 38%
School Demographics (2018)
| | | |
| --- | --- | --- |
| Female: 51% | Male: 49% | Age: 18-61 |
Tuition
| | | |
| --- | --- | --- |
| Tuition (In-State): | $8,834 | per year |
| Tuition (Out-State): | $18,194 | per year |
| Tuition Fee: | $9,655 | per year |
Requirements
PCAT Score and G.P.A
| | | |
| --- | --- | --- |
| Minimum GPA: 3.0 | Average GPA: 3.0 | Minimum PCAT: N/A |
Program Prerequisites
Total number of college SEMESTER HOURS that must be completed prior to matriculation:
60
Total number of basic science college SEMESTER HOURS that must be completed prior to matriculation:
37
Total number of college QUARTER HOURS that must be completed prior to matriculation:
Applicants must successfully complete ALL course prerequisites by the end of the:
Course Prerequisites Table
| | |
| --- | --- |
| Course Title | Semester/Quarter Hours |
| Fundamentals of Life Science: Biomolecules, Cells and Inheritance (Biology) with Lab (BIOL 2170 and BIOL 2180) | 5 |
| General Chemistry I & II with Labs (CHEM 1230, CHEM 1240, CHEM 1280 and CHEM 1290) | 10 |
| Single Variable Calculus OR Calculus for the Life Sciences with Applications I & II (MATH 1850 or MATH 1750 and MATH 1760) | 4 |
| Introductory Physiology OR Anatomy and Physiology I & II (PHCL 2610 or EXSC 2560 and EXSC 2570) | 3 |
| Organic Chemistry I & II with Labs (CHEM 2410, CHEM 2420, CHEM 2460 and CHEM 2470) | 8 |
| Introduction to Physics OR General Physics I & II (PHYS 1750 or PHYS 2070 and PHYS 2080 or PHYS 2130 and PHYS 2140) | 4 |
| English Composition I & II (ENGL 1110 and ENGL 1130 or ENGL 2950) | 6 |
| Statistics for Applied Science OR Introduction to Statistics (MATH 2640 or MATH 2600) | 3 |
| Additional courses (UToledo core general education requirements): 4-16 hours | |
| Total | 60 |
Letter of Recommendation Requirements
General Information
Two recommendation letters must be submitted. The recommendation letters may be from professors, employers, clergy, close family friends and health professionals (pharmacist, dentist, physician) or others. Recommendations from relatives or UToledo College of Pharmacy and Pharmaceutical Sciences faculty or staff are not acceptable.
LOR types that are REQUIRED:
LOR types that are RECOMMENDED:
LOR types that are CONDITIONALLY ACCEPTED:
Note: please verify the institution specific details regarding CONDITIONALLY ACCEPTED LOR types.

Pre-Health Adviser
Advisor must have 2+ years of familiarity with the applicant and have 10 plus years advising experience and limit the number of such LOR's they deliver to a top specified percent of advisees.

LOR types that are NOT ACCEPTED:
Family
Are Committee Letters accepted?
No
A Committee Letter is:
Not Accepted
Does it count as more than one LOR?
Details:
Are Composite Letters accepted?

Does it count as more than one LOR?

Not Accepted
Interview Information
Interview Format:
Multiple Mini Interviews (MMI)
Interview Dates:
Details:
Applicants will be offered an interview on a competitive basis following a review of the application and all required application materials (e.g., electronic evaluations, etc.).

Tentative Dates:

2019: Oct. 18, Nov. 22

2020: Jan. 17, Feb. 21, March 20, March 27, April 17, April 24, May 15

http://utoledo.edu/pharmacy/academic_programs/pharmdprogram/PharmDAdmission.html
Applying
Deadline
April 1, 2022
General School Information
Program
Dual Degree Program? Yes
Part of an academic health center? Yes
Pharmacy observation hours required? No
Supplemental application requirement? Yes
Baccalaureate degree preferred for admissions? No
Follows the AACP Cooperative Admissions Guidelines? No
Is preference given to in-state applicants vs. out-of-state applicants? No
Pharmacy School Tour Video
Protecting Health at UToledo
Contact Information
Website: http://utoledo.edu/pharmacy/
Social Profiles