Chapman University Quick Facts
Duration: 2-3 Years
Courses: 57
Faculty: 10
Est. Applications: 250
Acceptance Rate: 37%
Est. Class Size:

87
AUHS School of Pharmacy offers a three (3) calendar-year accelerated Doctor of Pharmacy program. The curriculum fulfills recommendations provided by accreditation standards and professional guidelines including the ACPE Standards 2016, JCPP Pharmacists' Patient Care Process, CAPE Educational Outcomes 2013, IPEC Core Competencies 2016 Update, and licensure examination content outlines. Graduates of the program are eligible to take the North American PharmacistLicensure Examination® (NAPLEX) to become a registered pharmacist (RPh).
The P1 didactic curriculum consists of foundational biomedical and pharmaceutical science courses and fundamental courses in social and administrative science
A substantive portion of the P2 didactic curriculum consists of the Integrated Pharmacotherapy course series.
In P3, students complete 36 weeks of Advanced Pharmacy Practice Experiences (APPEs); six clerkships with each clerkship being six weeks.
PharmD Program Highlights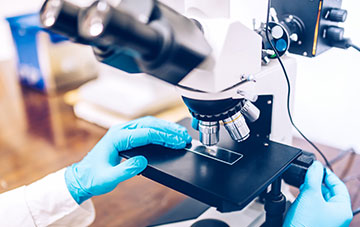 Private Institution
Baccalaureate Required or Preferred
$500 deposit to hold acceptance
Conducts interviews of applicants
Not Participates in Early Decision Program (EDP)
Not Requires PCAT but highly recommended
Minimum Three (3) Letters of Reference are required
Utilizes the Centralized Criminal Background Check (CBC)
Not Participates in the PharmCAS-facilitated Drug Screening Service
Location
Location: 1600 East Hill Street, Signal Hill, California 90755
Acceptance Rate

for American University of Health Sciences
37%: See other Schools with an acceptance rate under 37%
School Demographics (2018)
| | | |
| --- | --- | --- |
| Female: 62% | Male: 38% | Age: 18-61 |
Tuition
| | | |
| --- | --- | --- |
| Tuition: | $60,000 | per year |
| Tuition Fee: | $3503 | per year |
Requirements
PCAT Score and G.P.A
| | | |
| --- | --- | --- |
| Minimum GPA: 2.5 | Average GPA: 2.0 | Minimum PCAT: Optional |
Program Prerequisites
Total number of college SEMESTER HOURS that must be completed prior to matriculation:
57
Total number of basic science college SEMESTER HOURS that must be completed prior to matriculation:
33
Total number of college QUARTER HOURS that must be completed prior to matriculation:
81
Applicants must successfully complete ALL course prerequisites by the end of the:
Course Prerequisites Table
| | |
| --- | --- |
| Course Title | Semester/Quarter Hours |
| Chemistry II (inorganic) | 8/12 |
| Chemistry I (organic) | 8/12 |
| Biology I w/lab | 8/12 |
| Microbiology w/lab | 3/4 |
| Anatomy w/lab | 3/4 |
| Physiology w/lab | 3/4 |
| Statistics | 3/4 |
| Calculus | 3/4 |
| Principles of Economics (Macro OR Micro) | 3/4 |
| Humanities (Psychology or Sociology) | 3/4 |
| Public Speaking | 3/4 |
| English Composition | 3/4 |
| Humanities (Other humanities and social/behavioral sciences) | 6/8 |
| Total | 57/80 |
Letter of Recommendation Requirements
General Information
One letter of reference must be from a college/university instructor who taught you a course and one from a health care provider. The third can be from a college instructor, health care provider, or employer. References from friends and family are not accepted.
LOR types that are REQUIRED:
Professor of Science, Health Care Professional, Employer, Liberal Arts, and Math
LOR types that are RECOMMENDED:
Clergy, Faculty Advisor, Pharmacist, or Supervisor
LOR types that are CONDITIONALLY ACCEPTED:
Note: please verify the institution-specific details regarding CONDITIONALLY ACCEPTED LOR types.
LOR types that are NOT ACCEPTED:
Co-Worker, Family, Friend, Politician, Pre-Health Advisor, Teaching Assistant
Are Committee Letters accepted?
Conditionally Accepted
A Committee Letter is:
Does it count as more than one LOR?
No
Details:
The committee letter should be from individuals that have known the applicant for more than one year either in an educational setting or professional setting such as working in a pharmacy
Are Composite Letters accepted?
No
Interview Information
| | |
| --- | --- |
| Interview Format: | Individual applicants with two or more interviewers |
| Interview Dates: | September 2018 through April 2019 |
| Details: | Interviews can be scheduled on any of the weekdays. The interview day starts at 9 am and is expected to last up to three hours.   Interview day activities include an interview with faculty members, group activities, essay writing, and a campus tour. |
Applying
Deadline
06/01/2022
General School Information
Program
Dual Degree Program? No
Part of an academic health center? No
Pharmacy observation hours required? No
Supplemental application requirement? No
Baccalaureate degree preferred for admissions? Yes
Follows the AACP Cooperative Admissions Guidelines? No
Is preference given to in-state applicants vs. out-of-state applicants? No
Pharmacy School Tour Video
Contact Information
Website: https://www.auhs.edu/academics/pharmacy/
Social Profiles