Texas A&M University Quick Facts
| | | |
| --- | --- | --- |
| Duration: 4 Years | Courses: 75 | Faculty: 50 |
| Est. Applications: 395 | Acceptance Rate: 29% | Est. Class Size: 116 |
Program Description
The Texas A&M Rangel College of Pharmacy offers a four-year Pharm.D. program that is fully accredited by the Accreditation Council for Pharmacy Education (ACPE). Since opening in 2006, the College has grown to include two campuses, Kingsville and College Station, and has climbed in the best colleges and schools of pharmacy rankings compiled by the U.S. News & World Report.
Aspects of our Pharm.D. program to consider when deciding on a pharmacy school:
Low Tuition and Fees
High Quality Education
Interprofessional Education
Experiential Education
Student Support
We are excited that you are considering the Texas A&M Irma Lerma Rangel College of Pharmacy to pursue your pharmacy education and encourage you to contact us at [email protected] if you have any questions. Become a part of the Aggie Family and apply today!
PharmD Program Highlights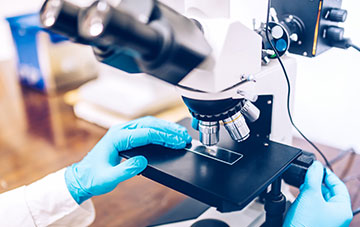 Public Institution
Baccalaureate Degree Preferred
$500 deposit to hold acceptance
Conducts interviews of applicants
Participates in Early Decision Program (EDP)
PCAT composite score Required Minimum 40
Minimum Three (3) Letters of Reference are required
No Utilizes the Centralized Criminal Background Check (CBC)
No Participates in the PharmCAS-facilitated Drug Screening Service
Location
Location:1010 W. Ave. B, Kingsville, Texas 78363

Acceptance Rate for Texas A&M University
29%: See other Schools with an acceptance rate under 29%
School Demographics (2018)
| | | |
| --- | --- | --- |
| Female: 59% | Male: 41% | Age: 18-61 |
Tuition
| | | |
| --- | --- | --- |
| Tuition (In-State): | $9,108 | per year |
| Tuition (Out-State): | $49,569 | per year |
| Tuition Fee: | $7,185 | per year |
Requirements
PCAT Score and G.P.A
| | | |
| --- | --- | --- |
| Minimum GPA: 2.75 | Average GPA: 2.75 | Minimum PCAT: 40% |
Program Prerequisites
Total number of college SEMESTER HOURS that must be completed prior to matriculation:
75
Total number of basic science college SEMESTER HOURS that must be completed prior to matriculation:
35
Total number of college QUARTER HOURS that must be completed prior to matriculation:
111
Applicants must successfully complete ALL course prerequisites by the end of the:
Course Prerequisites Table
| | |
| --- | --- |
| Course Title | Semester/Quarter Hours |
| Calculus 1 | 3/4.5 |
| College Physics I w/lab | 3/4 |
| English composition I & II | 6/9 |
| General Biology I & II w/lab | 8/12 |
| General Chemistry I & II w/lab | 8/12 |
| Microbiology w/lab | 4/6 |
| Microbiology | 4/4 |
| Molecular Biology or Genetics | 3/4/5 |
| Organic Chemistry I & II w/lab | 8/12 |
| Speech Communication | 3/4.5 |
| Statistics | 3/4.5 |
| Art, Music, Theater, other Visual or Performing Arts | 3/4.5 |
| Humanities, Literature, Philosophy, Modern or Classical Language/Literature, Anthropology, Geography, or Cultural Studies | 6/9 |
| Sociology, Psychology, Economics or Computer Science | 3/4.5 |
| History, U.S. and Texas | 6/9 |
| Political Sciences, U.S. and Texas | 6/9 |
| Total | 75/111 |
Letter of Recommendation Requirements
General Information
Three PharmCAS recommendation forms
Two recommendations from college professors (math and science)
One recommendation from an employer, adviser, or pharmacist
Applicants who have not been enrolled in a degree program at a college or university for two or more years must submit three recommendation forms to PharmCAS from a combination of the following categories: professors (math and science); pharmacists; other health care professionals (e.g. medicine, nursing, dentistry); or current and previous employers.
Note: PharmCAS references (LOR), once completed by your recommender, must be submitted directly to PharmCAS as a part of the application process.
LOR types that are REQUIRED:
Professor of Science and Math
LOR types that are RECOMMENDED:
Employer, Faculty Advisor, Health Care Professional, Pharmacist, Pre-Health Advisor, Supervisor
LOR types that are CONDITIONALLY ACCEPTED: Politician
Note: please verify the institution specific details regarding CONDITIONALLY ACCEPTED LOR types.

Pre-Health Adviser
Advisor must have 2+ years of familiarity with the applicant and have 10 plus years advising experience and limit the number of such LOR's they deliver to a top specified percent of advisees.

LOR types that are NOT ACCEPTED:
Clergy, Co-Worker, Friend, Family, Professor of Liberal Arts, Teaching Assistant
Are Committee Letters accepted?
A Committee Letter is:
Does it count as more than one LOR?
Details:
Are Composite Letters accepted?

Does it count as more than one LOR?
Interview Information
Interview Format:
Multiple Mini Interviews (MMI)
Interview Dates:
Details:
The interview is an additional opportunity for students to demonstrate their capabilities and skills and greatly aids in selecting the best-qualified applicants.

On the day of the interview, a student is asked to report to the Texas A&M Rangel College of Pharmacy Kingsville Campus at least 30 minutes prior to the scheduled interview time, where an introduction to the process and instructions are provided for that day. For additional information regarding interview details and dates, please visit https://pharmacy.tamhsc.edu/future/interviews.html.
Applying
Deadline
March 1, 2022
General School Information
Program
Dual Degree Program? Yes
Part of an academic health center? Yes
Pharmacy observation hours required? No
Supplemental application requirement? Yes
Baccalaureate degree preferred for admissions? Yes
Follows the AACP Cooperative Admissions Guidelines? No
Is preference given to in-state applicants vs. out-of-state applicants? Yes
Contact Information
Website: http://www.pharmacy.tamhsc.edu
Social Profiles