University Quick Facts
| | | |
| --- | --- | --- |
| Duration: 0-6/7 | Courses: 60 | Faculty: 26 |
| Est. Applications: 2660 | Acceptance Rate: 8% | Est. Class Size: 211 |
Program Description
Our six-year professional program leads to the Doctor of Pharmacy (Pharm.D.) degree and is grounded in the basic and clinical sciences with an emphasis on patient-centered care. The program comprises two years of preprofessional study followed by four years of professional pharmacy school. Preprofessional courses in the biological, physical, and social sciences and the humanities prepare students to enter 21st-century pharmacy practice as informed, well-rounded citizens.
Clinical experiences begin in the first professional year and progress through all four years, with advanced practice experiences at outstanding teaching and community hospitals, community pharmacies, managed care settings, the pharmaceutical industry, and other specialty practice sites.
Few schools can match the breadth and diversity of our clinical experience program. The Pharm.D. program is structured to develop the high levels of theoretical knowledge and professional skill required in this demanding profession. Our students learn to be independent thinkers, creative problem solvers, and compassionate care givers. Through rigorous coursework and patient-centered professional practice, students become highly knowledgeable about all aspects of drug therapy and highly effective in counseling patients and collaborating with health care professionals. Our graduates are well prepared for professional pharmacy practice in a variety of settings-the community, medical institutions, health care facilities, and the pharmaceutical industry, among others-as well as graduate or professional study.
PharmD Program Highlights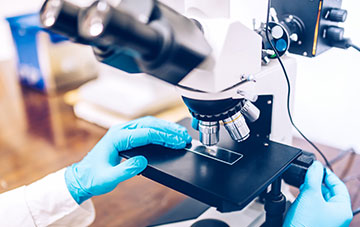 Public Institution
Baccalaureate Degree Preferred
$150 deposit to hold acceptance
Conducts interviews of applicants
No Participates in Early Decision Program (EDP)
PCAT composite score Required
Minimum Three (3) Letters of Reference are required
No Utilizes the Centralized Criminal Background Check (CBC)
No Participates in the PharmCAS-facilitated Drug Screening Service
Location
Location: 160 Frelinghuysen Road Piscatway, New Jersey 08854
Acceptance Rate for University
8%: See other Schools with an acceptance rate under 8%
School Demographics (2018)
| | | |
| --- | --- | --- |
| Female: 60% | Male: 40% | Age: 18-61 |
Tuition
| | | |
| --- | --- | --- |
| Tuition (In-State): | $14,922 | per year |
| Tuition (Out-State): | $35,964 | per year |
| Tuition Fee: | $3,685 | per year |
Requirements
PCAT Score and G.P.A
| | | |
| --- | --- | --- |
| Minimum GPA: N/A | Average GPA: 2.8 | Minimum PCAT: N/A |
Program Prerequisites
Total number of college SEMESTER HOURS that must be completed prior to matriculation:
60
Total number of basic science college SEMESTER HOURS that must be completed prior to matriculation:
32
Total number of college QUARTER HOURS that must be completed prior to matriculation:
Applicants must successfully complete ALL course prerequisites by the end of the:
Course Prerequisites Table
| | |
| --- | --- |
| Course Title | Semester/Quarter Hours |
| General Biology I and II w/lab | 10/15 |
| General Chemistry I and II w/lab | 9/14 |
| Expository Writing (2 semesters) | 6/9 |
| Calculus | 4/6 |
| Psychology or Sociology | 3/5 |
| Organic Chemistry I and II w/lab | 10/15 |
| Microeconomics | 3/5 |
| General Physics I and II w/lab | 9/14 |
| Systems Physiology or Human Physiology or Mammalian Physiology. Note: 2 semester sequences of Anatomy and Physiology are also accepted (6 credits) | 3/5 |
| Statistics (Bio-statistics preferred). | 3/5 |
| 4 Humanity/Social Science electives | 12 |
| Total | 60 |
Letter of Recommendation Requirements
General Information
Rutgers centralized admissions office does not review admissions letters. However, the Pharmacy School Admissions committee reviews all documentation submitted.
LOR types that are REQUIRED:
LOR types that are RECOMMENDED:
LOR types that are CONDITIONALLY ACCEPTED:
Note: please verify the institution specific details regarding CONDITIONALLY ACCEPTED LOR types.

Pre-Health Adviser
Advisor must have 2+ years of familiarity with the applicant and have 10 plus years advising experience and limit the number of such LOR's they deliver to a top specified percent of advisees.

LOR types that are NOT ACCEPTED:
Are Committee Letters accepted?
A Committee Letter is:
Does it count as more than one LOR?
Details:
Are Composite Letters accepted?

Does it count as more than one LOR?
Interview Information
Interview Format:
Individual applicants with one interviewer
Individual applicants with two or more interviewers
Interview Dates:
Details:
Interviews general take place starting in November and will continue until the class is full, generally ending in June.
Applying
Deadline
February 1, 2022
General School Information
Program
Dual Degree Program? Yes
Part of an academic health center? Yes
Pharmacy observation hours required? No
Supplemental application requirement? No
Baccalaureate degree preferred for admissions? Yes
Follows the AACP Cooperative Admissions Guidelines? No
Is preference given to in-state applicants vs. out-of-state applicants? No
Contact Information
Website: http://pharmacy.rutgers.edu
Social Profiles