University of Minnesota University Quick Facts
| | | |
| --- | --- | --- |
| Duration: 4 Years | Courses: | Faculty: 108 |
| PEst. Applications: 444 | Acceptance Rate: 38% | Est. Class Size: 170 |
Program Description
The University of Minnesota College of Pharmacy offers its PharmD program on two campuses – Duluth and the Twin Cities. Both campuses offer a small college feel, yet provide all the opportunities of a large university. Learn more about each campus at http://z.umn.edu/campus.
All classes are taught by faculty who are renowned for their research and innovations in patient-centered care. Throughout the four year program, students work closely with faculty. The student to faculty ratio is 6:1.
Our students learn by doing. Experiential education begins in the first year of the PharmD program. Students learn in diverse patient care settings, typically one-on-one with a preceptor. The College of Pharmacy is part of the University of Minnesota Academic Health Center – organized specifically for health education, research, and practice – and provides opportunities for interprofessional study among medicine, dentistry, nursing, and pharmacy students and faculty.
The curriculum of the PharmD program is focused on patient-centered care, which involves helping patients identify, resolve, and prevent drug therapy problems. For specific information on the PharmD curriculum, visit http://z.umn.edu/curriculum.
Pharmacy students will find the University of Minnesota offers a supportive student environment. Each student receives individualized attention from the Office of Student Services. Student input is sought on all college-wide decisions and 95 percent of pharmacy students are involved in the college's student organizations.
Specific information can be found at pharmd.umn.edu.
PharmD Program Highlights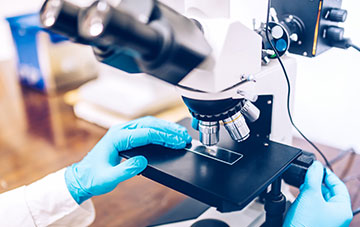 Public Institution
Baccalaureate Degree Required
$500 deposit to hold acceptance
Conducts interviews of applicants
Participates in Early Decision Program (EDP)
PCAT composite score Required
Minimum Three (3) Letters of Reference are required
No Utilizes the Centralized Criminal Background Check (CBC)
No Participates in the PharmCAS-facilitated Drug Screening Service
Location
Location: 232 Life Science, 1110 Kirby Drive, Duluth, Minnesota 55812

Acceptance Rate for University of Minnesota
38%: See other Schools with an acceptance rate under 38%
School Demographics (2018)
| | | |
| --- | --- | --- |
| Female: 61% | Male: 39% | Age: 18-61 |
Tuition
| | | |
| --- | --- | --- |
| Tuition (In-State): | $27,864 | per year |
| Tuition (Out-State): | $40,800 | per year |
| Tuition Fee: | $2,054 | per year |
Requirements
PCAT Score and G.P.A
| | | |
| --- | --- | --- |
| Minimum GPA: N/A | Average GPA: N/A | Minimum PCAT: N/A |
Program Prerequisites
Total number of college SEMESTER HOURS that must be completed prior to matriculation:
Total number of basic science college SEMESTER HOURS that must be completed prior to matriculation:
30
Total number of college QUARTER HOURS that must be completed prior to matriculation:
Applicants must successfully complete ALL course prerequisites by the end of the:
Course Prerequisites Table
| | |
| --- | --- |
| Course Title | Semester/Quarter Hours |
| Biology I w/lab | 3/4 |
| Microbiology | 3/4 |
| Advanced Biology | 3/4 |
| Human or Comparative Anatomy | 3/4 |
| Human or Comparative Physiology | 3/4 |
| Calculus I | 3/4 |
| Statistics | 3/4 |
| General Chemistry I and II w/lab | 6/9 |
| Organic Chemistry I and II w/lab | 6/9 |
| Physics I | 3/4 |
| Social and Behavioral Science; 2 courses | 6/8 |
| English Composition, advanced course | 3/4 |
| Introductory Communication | 3/4 |
| Total | |
Letter of Recommendation Requirements
General Information
Choose at least three recommenders (up to four are accepted) from a variety of sources, such as college professors, work supervisors, volunteer supervisors or research supervisors. Only choose recommenders that know you well in an academic or professional capacity. We do not review personal recommendations from family, friends or clergy.
LOR types that are REQUIRED:
LOR types that are RECOMMENDED:
LOR types that are CONDITIONALLY ACCEPTED:
Note: please verify the institution specific details regarding CONDITIONALLY ACCEPTED LOR types.

Pre-Health Adviser
Advisor must have 2+ years of familiarity with the applicant and have 10 plus years advising experience and limit the number of such LOR's they deliver to a top specified percent of advisees.

LOR types that are NOT ACCEPTED:
Are Committee Letters accepted?
A Committee Letter is:
Conditionally Accepted
Does it count as more than one LOR?
No
Details:
Committee letters will be accepted, but will only count as one recommendation letter.
Are Composite Letters accepted?

Does it count as more than one LOR?

Conditionally Accepted

No
Interview Information
| | |
| --- | --- |
| Interview Format: | Individual applicants with one interviewer |
| Interview Dates: | |
| Details: | Applicants are interviewed one-on-one by two interviewers using a standard interview format. Interview take place during Interview Day events, which also include sessions designed to provide more information about the PharmD program and the University of Minnesota. |
Applying
Deadline
February 1, 2022
General School Information
Program
Dual Degree Program? Yes
Part of an academic health center? Yes
Pharmacy observation hours required? No
Supplemental application requirement? Yes
Baccalaureate degree preferred for admissions? Yes
Follows the AACP Cooperative Admissions Guidelines? Yes
Is preference given to in-state applicants vs. out-of-state applicants? No
Pharmacy School Tour Video
Contact Information
Website: http://pharmd.umn.edu
Social Profiles