Harding University Quick Facts
| | | |
| --- | --- | --- |
| Duration: 3-4 Years | Courses: 64 | Faculty: 32 |
| Est. Applications: 141 | Acceptance Rate: 40% | Est. Class Size: 57 |
Program Description
Harding University College of Pharmacy offers a four-year program of study leading to the Doctor of Pharmacy (Pharm.D.) degree. The four-year program consists of three years comprised of a combination of didactic instruction and early pharmacy practice experiences followed by a fourth year comprised entirely of advanced pharmacy practice experiences. There is an emphasis on the integration of faith, learning and living, the development of Christian scholarship, the promotion of Christian ethics, and the promotion of citizenship within a global perspective through participation in mission efforts.
Once admitted to Harding University College of Pharmacy, students will benefit from the close ties the University has already forged with public and private institutions throughout the world. As an example, students will have the opportunity to gain clinical education at a medical mission point in Namwianga, Kolomo, Zambia. Students will have the option to participate in medical relief efforts in Haiti, Honduras, Guatemala, Cameroon, and Ghana. Students will also benefit from interactions with those in Harding's other health sciences programs including nursing, physical therapy, and physician assistant students. Interprofessional education will be utilized as much as possible in the Doctor of Pharmacy curriculum.
PharmD Program Highlights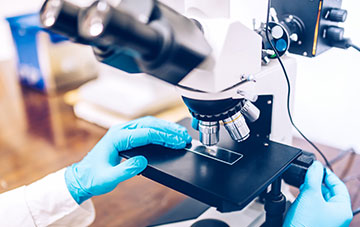 Private Institution
No Baccalaureate Required
$200 deposit to hold acceptance
Conducts interviews of applicants
Participates in Early Decision Program (EDP)
Conditionally Required PCAT composite score
Minimum Three (3) Letters of Reference are required
Utilizes the Centralized Criminal Background Check (CBC)
No Participates in the PharmCAS-facilitated Drug Screening Service
Location
Location: HU Box 12230 Searcy, Arkansas 72149-5615

Acceptance Rate for Harding University
40%: See other Schools with an acceptance rate under 40%
School Demographics (2018)
| | | |
| --- | --- | --- |
| Female: 67% | Male: 33% | Age: 18-61 |
Tuition
| | | |
| --- | --- | --- |
| Tuition: | $36,530 | per year |
| Tuition Fee: | $2,500 | per year |
Requirements
PCAT Score and G.P.A
| | | |
| --- | --- | --- |
| Minimum GPA: N/A | Average GPA: N/A | Minimum PCAT: Conditionally Required |
Program Prerequisites
Total number of college SEMESTER HOURS that must be completed prior to matriculation:
64
Total number of basic science college SEMESTER HOURS that must be completed prior to matriculation:
31
Total number of college QUARTER HOURS that must be completed prior to matriculation:
96
Applicants must successfully complete ALL course prerequisites by the end of the:
Course Prerequisites Table
| | |
| --- | --- |
| Course Title | Semester/Quarter Hours |
| General Chemistry, labs required | 8/12 |
| Organic Chemistry, labs required | 8/12 |
| Biochemistry I, no lab required | 3/4 |
| Microbiology, lab required | 4/6 |
| Biology for Majors: Choose from Human Anatomy & Physiology, Genetics, Cell Biology, Immunology, Biology 1, Biology 2 | 8/12 |
| Calculus I | 4/6 |
| Statistics | 3/4 |
| Speech/Public Speaking | 3/4 |
| English Composition I and II | 6/8 |
| Economics – choose from Microeconomics, Macroeconomics, Accounting I | 3/4 |
| General Psychology or General Sociology | 3/4 |
| Other Electives | 11/17 |
| | |
| Total | 64/96 |
Letter of Recommendation Requirements
General Information
Applicants must have three letters of recommendation sent directly to PharmCAS.  These letters should focus on the applicant's academic and professional abilities.  Having at least one reference from a pharmacist is highly recommended.
LOR types that are REQUIRED:
LOR types that are RECOMMENDED:
Employer, Faculty Advisor, Health Care Professional, Pharmacist, Pre-Health Advisor, Professor of Science and Math
LOR types that are CONDITIONALLY ACCEPTED:
Note: please verify the institution specific details regarding CONDITIONALLY ACCEPTED LOR types.

Pre-Health Adviser
Advisor must have 2+ years of familiarity with the applicant and have 10 plus years advising experience and limit the number of such LOR's they deliver to a top specified percent of advisees.

LOR types that are NOT ACCEPTED:
Clergy, Co-Worker, Family, Friend, Professor of Liberal Arts, Teaching Assistant or Politician
Are Committee Letters accepted?
Yes
A Committee Letter is:
Recommended but Not Required
Does it count as more than one LOR?
Yes
Details:
Are Composite Letters accepted?
Interview Information
Interview Format:
Individual applicants with one interviewer
Multiple Mini Interviews (MMI)
Interview Dates:
Details:
Applicants should plan for an interview day that begins around 8:30 a.m. and concludes at approximately 12:30 p.m. The day begins with a brief overview of the program, and proceeds to a series of multiple mini interviews.  The Nelson Denny Reading Test is administered during the interview day.  Interviewees will have an opportunity to meet with currently enrolled student pharmacists.
Applying
Deadline
March 1, 2022
General School Information
Program
Dual Degree Program? No
Part of an academic health center? No
Pharmacy observation hours required? No
Supplemental application requirement? No
Baccalaureate degree preferred for admissions? No
Follows the AACP Cooperative Admissions Guidelines? No
Is preference given to in-state applicants vs. out-of-state applicants? No
Pharmacy School Tour Video
Contact Information
Website: http://www.harding.edu/pharmacy/
Social Profiles