East Tennessee State University Quick Facts
| | | |
| --- | --- | --- |
| Duration: 4 Years | Courses: 61 | Faculty: 31 |
| Est. Applications: 610 | Acceptance Rate: 13% | Est. Class Size: 78 |
Program Description
Gatton Community:  Situated in picturesque Northeast Tennessee, Johnson City has a lot to offer. You can explore our bustling downtown with live music, parks, and close proximity to the Smoky Mountains and a variety of outdoor activities. Your professors will know your name, greet you in the hallways, and be actively invested in your success. At Gatton, you're part of our family.
Tailor Your Training:  We prepare you to explore a variety of pharmacy career options and tailor your studies to your dream path. Pursue a PharmD/MPH or PharmD/MPH or earn a BS in Pharmacy Studies through our degree completion program. We offer research opportunities and an Interprofessional Education and Research Center where you will learn how to take care of patients in any setting.
Make an Impact:  Our study abroad and global experiences prepare you to make an impact around the world, and our focus on the need for care in rural areas allows you to see firsthand the positive difference you make in pharmacy. With 100+ opportunities for student leadership through our national award-winning organizations and co-ed fraternities, it's easy to get involved.
PharmD Program Highlights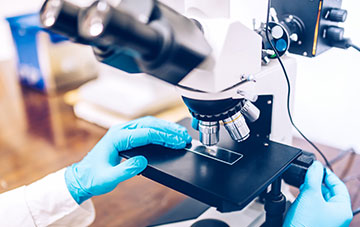 Public Institution
No Baccalaureate Degree Required
$200 deposit to hold acceptance
Conducts interviews of applicants
Participates in Early Decision Program (EDP)
PCAT composite score not Required
Minimum Two (2) Letters of Reference are required
No Utilizes the Centralized Criminal Background Check (CBC)
No Participates in the PharmCAS-facilitated Drug Screening Service
Location
Location: Box 70414, Johnson City, Tennessee 37614
Acceptance Rate for East Tennessee State University
13%: See other Schools with an acceptance rate under 13%
School Demographics (2018)
| | | |
| --- | --- | --- |
| Female: 60% | Male: 40% | Age: 18-61 |
Tuition
| | | |
| --- | --- | --- |
| Tuition: | $37,915 | per year |
| Tuition Fee: | $635 | per year |
Requirements
PCAT Score and G.P.A
| | | |
| --- | --- | --- |
| Minimum GPA: N/A | Average GPA: N/A | Minimum PCAT: N/A |
Program Prerequisites
Total number of college SEMESTER HOURS that must be completed prior to matriculation:
61
Total number of basic science college SEMESTER HOURS that must be completed prior to matriculation:
31
Total number of college QUARTER HOURS that must be completed prior to matriculation:
Applicants must successfully complete ALL course prerequisites by the end of the:
Course Prerequisites Table
| | |
| --- | --- |
| Course Title | Semester/Quarter Hours |
| General Biology w/lab | 4 |
| Microbiology w/lab | 4 |
| Biology Elective | 3 |
| General Chemistry w/lab | 8 |
| Organic Chemistry w/lab | 8 |
| General Physics w/lab | 4 |
| Calculus | 3 |
| Statistics | 3 |
| Economics | 3 |
| English Composition / Writing | 3 |
| Communication / Speech | 3 |
| Additional Writing-Intensive Course or Oral Communication Course | 3 |
| Social Sciences, Behavioral Sciences, and/or Humanities Electives | 9 |
| General Elective (science course recommended) | 3 |
| | |
| Total | 61 |
Letter of Recommendation Requirements
General Information
One letter must be from a science faculty member (natural sciences) who has taught the applicant or from the pre-health advising office at the applicant's academic institution. This letter should address the applicant's academic performance and academic potential as a future Student Pharmacist.

The second letter may be from a source of the applicant's choosing; however, a letter from a pharmacist or other source who can attest to the applicant's potential as a future health care professional is highly recommended.

LOR types that are REQUIRED:
Professor of Science
LOR types that are RECOMMENDED:
Employer, Health Care Professional, Pharmacist,   Supervisor
LOR types that are CONDITIONALLY ACCEPTED: Faculty Advisor, Pre-Health Advisor, Professor of Liberal Arts and Math, Teaching Assistant
Note: please verify the institution specific details regarding CONDITIONALLY ACCEPTED LOR types.

Pre-Health Adviser
Advisor must have 2+ years of familiarity with the applicant and have 10 plus years advising experience and limit the number of such LOR's they deliver to a top specified percent of advisees.

LOR types that are NOT ACCEPTED:
Clergy, Co-Worker, Friend, Family, Politician
Are Committee Letters accepted?
Yes
A Committee Letter is:
Conditionally Accepted
Does it count as more than one LOR?
Yes
Details:
A letter from the pre-health advising office at the applicant's academic institution will be accepted in lieu of a letter from a science faculty member (natural sciences) who has taught the applicant. This letter should address the applicant's academic performance and academic potential as a future Student Pharmacist.
Are Composite Letters accepted?

Does it count as more than one LOR?

Recommended but Not Required

Varies
Interview Information
| | |
| --- | --- |
| Interview Format: | Individual applicants with one interviewer |
| Interview Dates: | |
| Details: | An in-person interview is required and is by invitation only. International applicants not residing in the United States may be given the option of an in-person or an online interview. The interview day is a half day of activities including two interviews with one member of the Admissions Committee per interview. |
Applying
Deadline
June 1, 2022
General School Information
Program
Dual Degree Program? Yes
Part of an academic health center? Yes
Pharmacy observation hours required? No
Supplemental application requirement? No
Baccalaureate degree preferred for admissions? No
Follows the AACP Cooperative Admissions Guidelines? Yes
Is preference given to in-state applicants vs. out-of-state applicants? No
Pharmacy School Tour Video
Contact Information
Website: http://www.etsu.edu/pharmacy
Social Profiles