Florida A&M University Quick Facts
| | | |
| --- | --- | --- |
| Duration: 0-6/7 Years | Courses: | Faculty: 59 |
| Est. Applications: 366 | Acceptance Rate: 40% | Est. Class Size: 148 |
Program Description
The College of Pharmacy and Pharmaceutical Sciences welcomes applications from qualified applicants into the Doctor of Pharmacy (PharmD) program.
Graduates of the PharmD program will be eligible for licensure as a registered pharmacist upon graduation. The curriculum has been designed to produce pharmacists qualified to assume practice and leadership roles within the profession. Specific emphasis has been placed on students taking classes in the basic sciences (including basic pharmaceutical sciences), mathematics, biomedical and social sciences. The curriculum of the College has been approved and fully accredited by the Accreditation Council for Pharmacy Education.
The admissions process for the College of Pharmacy is selective with limited enrollment. Although the required GPA for the professional program is a minimum of 2.75, a variety of other factors are considered. The goal is to produce a well-rounded general pharmacy practitioner who can think critically, work effectively in health-care settings and has the desire to provide care to all patients.
Admission into the professional program at the first professional year is either in Tallahassee (main campus) or in Crestview, Florida. Lectures will be provided to students at the main campus and simultaneously delivered through synchronous technology to the student at Crestview in real time.
Students may enter as transfers and will complete a supplemental application for transfer students in addition to the application from the university. Progression students will complete progression applications only.
For more information please visit our website (www.pharmacy.famu.edu).
PharmD Program Highlights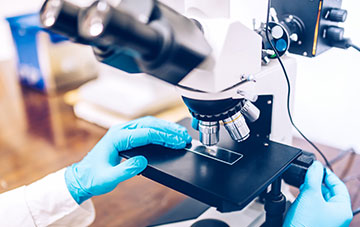 Public Institution
No Baccalaureate Degree Required
No deposit to hold acceptance
Conducts interviews of applicants
No Participates in Early Decision Program (EDP)
PCAT composite score not Required
Minimum Three (3) Letters of Reference are required
No Utilizes the Centralized Criminal Background Check (CBC)
No Participates in the PharmCAS-facilitated Drug Screening Service
Location
Location: 1415 S. MLK Jr. BLVD, Tallahassee, Florida 32307
Acceptance Rate for Florida A&M University
40%: See other Schools with an acceptance rate under 40%
School Demographics (2018)
| | | |
| --- | --- | --- |
| Female: 67% | Male: 33% | Age: 18-61 |
Tuition
| | | |
| --- | --- | --- |
| Tuition (In-State): | $25,642 | per year |
| Tuition (Out-State): | $36,736 | per year |
Requirements
PCAT Score and G.P.A
| | | |
| --- | --- | --- |
| Minimum GPA: 2.75 | Average GPA: 2.75 | Minimum PCAT: N/A |
Program Prerequisites
Total number of college SEMESTER HOURS that must be completed prior to matriculation:
Total number of basic science college SEMESTER HOURS that must be completed prior to matriculation:
72
Total number of college QUARTER HOURS that must be completed prior to matriculation:
Applicants must successfully complete ALL course prerequisites by the end of the:
Course Prerequisites Table
| | |
| --- | --- |
| Course Title | Semester/Quarter Hours |
| General Biology I & II w/Lab 8 Anatomy & Physiology I & II w/Lab 8 General Chemistry I & II w/Lab 8 Organic Chemistry I & II w/Lab 8 Freshman Communication I & II 6 Pre-Calculus 4 Calculus 4 Physics I & II w/Lab 8 | 4 |
| Total | |
Letter of Recommendation Requirements
General Information

Three (3) letters of recommendation and evaluation forms are required. To include one from a pharmacist, a professor, and another qualified professional who is familiar with you and can determine your likelihood for success in a Doctor of Pharmacy program. 

(Please note: Letters from peers or relatives are unacceptable.)

 

o If you have attended a school or college of pharmacy, you must submit a letter of recommendation mailed directly from the dean of the school/college of pharmacy indicating your academic status.

LOR types that are REQUIRED:
Pharmacist
LOR types that are RECOMMENDED:
Faculty Advisor, Health Care Professional, Pre-Health Advisor
LOR types that are CONDITIONALLY ACCEPTED:
Note: please verify the institution specific details regarding CONDITIONALLY ACCEPTED LOR types.

Pre-Health Adviser
Advisor must have 2+ years of familiarity with the applicant and have 10 plus years advising experience and limit the number of such LOR's they deliver to a top specified percent of advisees.

LOR types that are NOT ACCEPTED:
Family, Friend
Are Committee Letters accepted?
No
A Committee Letter is:
Not Accepted
Does it count as more than one LOR?
Details:
Are Composite Letters accepted?

Does it count as more than one LOR?
Interview Information
| | |
| --- | --- |
| Interview Format: | Individual applicants with two or more interviewers |
| Interview Dates: | |
| Details: | The Admission Committee conducts interviews.  The applications are evaluated by the Student Affairs staff and then forwarded to the Admission Committee to extend interviews. |
Applying
Deadline
March 1, 2022
General School Information
Program
Dual Degree Program? Yes
Part of an academic health center? Yes
Pharmacy observation hours required? No
Supplemental application requirement? No
Baccalaureate degree preferred for admissions? No
Follows the AACP Cooperative Admissions Guidelines? Yes
Is preference given to in-state applicants vs. out-of-state applicants? No
Contact Information
Website:
Social Profiles