Washington State University Quick Facts
| | | |
| --- | --- | --- |
| Duration: 4 Years | Courses: 65 | Faculty: 47 |
| Est. Applications: 419 | Acceptance Rate: 40% | Est. Class Size: 169 |
Program Description
We take pride in the outstanding education and experience our Doctor of Pharmacy students receive. Below are a few reasons why you should consider being a Cougar pharmacist.
Our curriculum focuses on student success. We have an active learning classroom, which makes your time in class more efficient and increases your time to interact with your professors. We use proven evidence-based education approaches to create our teaching and testing style to ensure better knowledge retention and career success.
Our program is at the forefront of pharmacy education that is defining the pharmacist as part of the health care team. Students are trained in traditional pharmacy practices and learn applied patient care practices for an expanded scope of Pharmacy practice.
Hands-on learning includes patient simulation, internships, rotations, community outreach, and volunteer opportunities that allow you to practice confidently after graduation.
We offer affordable tuition, and we award over $300,000 in scholarships annually to student pharmacists.
We are here to help! Please contact our office at [email protected] or (509)368-6605. Learn more at http://www.pharmacy.wsu.edu/">pharmacy.wsu.edu!
PharmD Program Highlights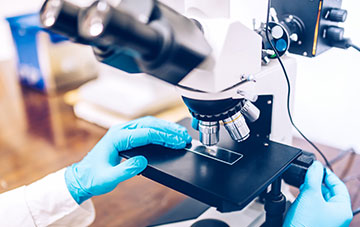 Public Institution
No Baccalaureate Degree Required
$500 deposit to hold acceptance
Conducts interviews of applicants
Participates in Early Decision Program (EDP)
PCAT composite score Required
Minimum Two (2) Letters of Reference are required
Utilizes the Centralized Criminal Background Check (CBC)
No Participates in the PharmCAS-facilitated Drug Screening Service
Location
Location: 412 E. Spokane Falls Blvd. PBS 130, Spokane, Washington 99202-2131
Acceptance Rate for Washington State University
40%: See other Schools with an acceptance rate under 40%
School Demographics (2018)
| | | |
| --- | --- | --- |
| Female: 61% | Male: 39% | Age: 18-61 |
Tuition
| | | |
| --- | --- | --- |
| Tuition (In-State): | $21,990 | per year |
| Tuition (Out-State): | $38,644 | per year |
| Tuition Fee: | $856 | per year |
Requirements
PCAT Score and G.P.A
| | | |
| --- | --- | --- |
| Minimum GPA: 2.70 | Average GPA: 2.70 | Minimum PCAT: N/A |
Program Prerequisites
Total number of college SEMESTER HOURS that must be completed prior to matriculation:
Total number of basic science college SEMESTER HOURS that must be completed prior to matriculation:
41
Total number of college QUARTER HOURS that must be completed prior to matriculation:
65
Applicants must successfully complete ALL course prerequisites by the end of the:
Course Prerequisites Table
| | |
| --- | --- |
| Course Title | Semester/Quarter Hours |
| English Composition | 4/5 |
| Philosophy – logic, ethics or critical thinking | 3/5 |
| Psychology | 3/5 |
| Microeconomics | 4/5 |
| Statistics | 4/5 |
| Calculus | 4/5 |
| General Biology w/lab | 8/15 |
| General Chemistry w/lab | 8/15 |
| Organic Chemistry w/lab | 8/15 |
| Microbiology | 5/5 |
| Human Anatomy w/lab | 4/5 |
| Physiology w/lab | 4/5 |
| Biochemistry | 4/5 |
| Advanced English Composition | 4/5 |
| Total | 65 |
Letter of Recommendation Requirements
General Information
Letters of Recommendation – Two letters are required: one from a professional source and one from an academic source. A letter from a pharmacist is not required but recommended.
Academic sources include: professors or instructors who have directly interacted with the student in a classroom setting or official, university or college-affiliated academic advisors.
Professional sources include: employers or volunteer organization personnel with whom the applicant has directly worked.
Recommendations are NOT ACCEPTED from family members, friends, politicians, teaching assistants, fraternity or sorority advisors, personal health care providers or high school faculty/advisors. Recommendations are not accepted from career services or reference letter centers.
For questions about references, please contact the student services offfice – [email protected] or 509-368-6605.
LOR types that are REQUIRED:
Professor of Science and Math, Supervisor, Employer
LOR types that are RECOMMENDED:
Health Care Professional, Pharmacist
LOR types that are CONDITIONALLY ACCEPTED: Faculty Advisor, Teaching Assistant, Professor of Liberal Arts
Note: please verify the institution specific details regarding CONDITIONALLY ACCEPTED LOR types.

Pre-Health Adviser
Advisor must have 2+ years of familiarity with the applicant and have 10 plus years advising experience and limit the number of such LOR's they deliver to a top specified percent of advisees.

LOR types that are NOT ACCEPTED:
Clergy, Co-Worker, Pre-Health Advisor, Friend, Family, Politician
Are Committee Letters accepted?
A Committee Letter is:
Does it count as more than one LOR?
Details:
Are Composite Letters accepted?

Does it count as more than one LOR?
Interview Information
Interview Format:
Individual applicants with two or more interviewers
Interview Dates:
Details:
Interviews are conducted by invitation only on the WSU Health Sciences campus in Spokane, Washington and the WSU Doctor of Pharmacy program extension in Yakima, Washington. Interview invitations will be sent via email.
If you are invited for an interview, you will visit with a faculty member and a student ambassador for 30 minutes. The entire interview process takes about 2 hours which includes an overview with administration, tour of learning spaces, and Q&A with current students.
Applying
Deadline
June 1, 2022
General School Information
Program
Dual Degree Program? Yes
Part of an academic health center? No
Pharmacy observation hours required? No
Supplemental application requirement? No
Baccalaureate degree preferred for admissions? No
Follows the AACP Cooperative Admissions Guidelines? No
Is preference given to in-state applicants vs. out-of-state applicants? No
Pharmacy School Tour Video
Contact Information
Website: https://pharmacy.wsu.edu/doctor-of-pharmacy/
Social Profiles