University of California Quick Facts
| | | |
| --- | --- | --- |
| Duration: 2-3 Years | Courses: 59 | Faculty: 85 |
| Est. Applications: 512 | Acceptance Rate: 44% | Est. Class Size: 227 |
Program Description
The UCSF PharmD is a multifaceted and compassionate leader in pharmacy, with a scientific mindset and a limitless future.
UCSF's 3-year, year-round PharmD program prepares ambitious minds for diverse and dynamic careers in pharmacy and beyond. We inspire inquisitive students to think creatively from fresh perspectives and to fearlessly approach new challenges in pharmacy and across health care.

From our home in the San Francisco Bay Area, and at the world's leading university focused on health, our students care for—and learn from—diverse patient populations and evolve into patient-centered clinicians. UCSF PharmD graduates, equipped with a scientific mindset and an unmatched professional skillset, are transforming health care for patients and communities through pharmacy.
Students are surrounded by individuals who inspire and challenge them to excel.
For more information on our PharmD program, please visit http://pharmd.ucsf.edu
For more information on applying to our program, please visit http://pharmd.ucsf.edu/admissions
For insight into our admissions process, visit our Admissions Director's blog at http://pharmdadmissions.ucsf.edu
PharmD Program Highlights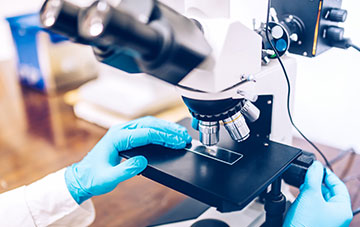 Public Institution
No Baccalaureate Degree Required
$100 deposit to hold acceptance
Conducts interviews of applicants
No Participates in Early Decision Program (EDP)
PCAT composite score not Required
Minimum Three (3) Letters of Reference are required
Utilizes the Centralized Criminal Background Check (CBC)
No Participates in the PharmCAS-facilitated Drug Screening Service
Location
Location: 513 Parnassus Avenue San Francisco, California 94143-0150
Acceptance Rate for University of California
44%: See other Schools with an acceptance rate under 44%
School Demographics (2018)
| | | |
| --- | --- | --- |
| Female: 68% | Male: 32% | Age: 18-61 |
Tuition
| | | |
| --- | --- | --- |
| Tuition (In-State): | $45,608 | per year |
| Tuition (Out-State): | $57,853 | per year |
| Tuition Fee: | $1,634 | per year |
Requirements
PCAT Score and G.P.A
| | | |
| --- | --- | --- |
| Minimum GPA: N/A | Average GPA: 2.8 | Minimum PCAT: N/A |
Program Prerequisites
Total number of college SEMESTER HOURS that must be completed prior to matriculation:
59
Total number of basic science college SEMESTER HOURS that must be completed prior to matriculation:
30
Total number of college QUARTER HOURS that must be completed prior to matriculation:
88
Applicants must successfully complete ALL course prerequisites by the end of the:
Course Prerequisites Table
| | |
| --- | --- |
| Course Title | Semester/Quarter Hours |
| General Chemistry w/lab | 8/12 |
| Organic Chemistry w/lab | 8/12 |
| Biology w/lab | 8/12 |
| Physiology | 3/4 |
| Microbiology w/lab | 3/4 |
| Calculus | 3/4 |
| Statistics | 3/4 |
| English Composition | 5/8 |
| Humanities and/or Social Sciences (must include particular courses. See website for more detailed information: http://pharmd.ucsf.edu/admissions/reqs/academic) | 19/28 |
| Total | 59/88 |
Letter of Recommendation Requirements
General Information
UCSF requires at least 3 letters of reference. If a 4th letter is submitted, we will accept a fourth letter. Although not a requirement, we would like to receive a letter from an individual who could speak about your academic abilities.
LOR types that are REQUIRED:
LOR types that are RECOMMENDED:
LOR types that are CONDITIONALLY ACCEPTED: Clergy, Co-Worker, Employer, Faculty Advisor, Health Care Professional, Pharmacist, Pre-Health Advisor, Professor of Liberal Arts, Science and Math, Supervisor, Teaching Assistant, Politician
Note: please verify the institution specific details regarding CONDITIONALLY ACCEPTED LOR types.

Pre-Health Adviser
Advisor must have 2+ years of familiarity with the applicant and have 10 plus years advising experience and limit the number of such LOR's they deliver to a top specified percent of advisees.

LOR types that are NOT ACCEPTED:
Friend, Family
Are Committee Letters accepted?
Yes
A Committee Letter is:
Conditionally Accepted
Does it count as more than one LOR?
Varies
Details:
We will accept committee/composite letters. If you plan to submit a committee letter, please contact our office so we can help you better understand how committee letters meet our requirement.
Are Composite Letters accepted?

Does it count as more than one LOR?

Conditionally Accepted

Varies
Interview Information
Interview Format:
Multiple Mini Interviews (MMI)
Interview Dates:
Details:
Interviews are by invitation only and are held in January 2020 on the UCSF campus. Details about the interview process are available on the web:
http://pharmd.ucsf.edu/admissions/interview
Applying
Deadline
November 1, 2021
General School Information
Program
Dual Degree Program? Yes
Part of an academic health center? Yes
Pharmacy observation hours required? No
Supplemental application requirement? No
Baccalaureate degree preferred for admissions? No
Follows the AACP Cooperative Admissions Guidelines? Yes
Is preference given to in-state applicants vs. out-of-state applicants? No
Pharmacy School Tour Video
Contact Information
Website: http://pharmacy.ucsf.edu
Social Profiles