Belmont University Quick Facts
| | | |
| --- | --- | --- |
| Duration: 2-3 Years | Courses: 63 | Faculty: 30 |
| Est. Applications: 535 | Acceptance Rate: 16% | Est. Class Size: 86 |
Program Description
Belmont University College of Pharmacy is located in one of America's great cities – Nashville, Tennessee – known for its strong healthcare industry, superb recreational opportunities, exceptional quality of life, and world-class musicians from all genres.
Belmont University offers a four-year Doctor of Pharmacy program that provides our students with the education to compassionately serve patients and effectively manage a variety of healthcare systems. Service to others is a hallmark of the Belmont experience for pharmacy students. And our graduates consistently achieve first-time pass rates on the NAPLEX and MPJE that are well above the national average for pharmacy schools.
Alongside the core curriculum, we offer innovative concentrations in four areas to enhance our graduates' marketability and career options: Management, Health Care Informatics, Advanced Pharmacotherapy and Missions/Public Health.  Belmont also offers a dual degree PharmD/MBA which students can complete within four years at a significant tuition savings versus enrolling in each program separately.  A previous bachelor's degree is a prerequisite for entry to the MBA program.
PharmD Program Highlights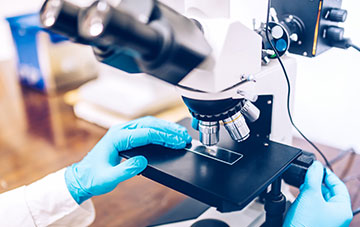 Private Institution
No Baccalaureate Degree Required
$500 deposit to hold acceptance
Conducts interviews of applicants
Participates in Early Decision Program (EDP)
PCAT composite score not Required
Minimum Two (2) Letters of Reference are required
Utilizes the Centralized Criminal Background Check (CBC)
Participates in the PharmCAS-facilitated Drug Screening Service
Location
Location: 1900 Belmont Blvd, Nashville, Tennessee 37212
Acceptance Rate for Belmont University
16%: See other Schools with an acceptance rate under 16%
School Demographics (2018)
| | | |
| --- | --- | --- |
| Female: 65% | Male: 35% | Age: 18-61 |
Tuition
| | | |
| --- | --- | --- |
| Tuition: | $40,360 | per year |
| Tuition Fee: | $1,440 | per year |
Requirements
PCAT Score and G.P.A
| | | |
| --- | --- | --- |
| Minimum GPA: 2.5 | Average GPA: 2.5 | Minimum PCAT: N/A |
Program Prerequisites
Total number of college SEMESTER HOURS that must be completed prior to matriculation:
63
Total number of basic science college SEMESTER HOURS that must be completed prior to matriculation:
27
Total number of college QUARTER HOURS that must be completed prior to matriculation:
94
Applicants must successfully complete ALL course prerequisites by the end of the:
Course Prerequisites Table
| | |
| --- | --- |
| Course Title | Semester/Quarter Hours |
| 1st Biology & 2nd Biology w/lab | 8/12 |
| General (Inorganic) Chemistry I & II w/lab | 8/12 |
| Organic Chemistry I & II w/lab | 8/12 |
| Physics | 3/5 |
| Calculus | 3/5 |
| Statistics | 3/5 |
| English Composition / Writing I & II | 6/8 |
| Oral Communication Skills | 3/4 |
| 2nd Communication Skills | 3/4 |
| Behavioral or Social Science I & II | 6/8 |
| Humanities | 3/4 |
| Elective I, II & III | 9/12 |
| Total | 63/94 |
Letter of Recommendation Requirements
General Information
At least one letter of reference from a pharmacist is preferred, but not required.
LOR types that are REQUIRED:
LOR types that are RECOMMENDED:
Employer, Faculty Advisor, Health Care Professional, Pharmacist, Pre-Health Advisor, Professor of Liberal Arts, Science and Math, Supervisor
LOR types that are CONDITIONALLY ACCEPTED: Clergy, Co-Worker, Teaching Assistant
Note: please verify the institution specific details regarding CONDITIONALLY ACCEPTED LOR types.

Pre-Health Adviser
Advisor must have 2+ years of familiarity with the applicant and have 10 plus years advising experience and limit the number of such LOR's they deliver to a top specified percent of advisees.

LOR types that are NOT ACCEPTED:
Friend, Family, Politician
Are Committee Letters accepted?
Yes
A Committee Letter is:
Conditionally Accepted
Does it count as more than one LOR?
Varies
Details:
Are Composite Letters accepted?

Does it count as more than one LOR?

Conditionally Accepted

Varies
Interview Information
| | |
| --- | --- |
| Interview Format: | Individual applicants with two or more interviewers |
| Interview Dates: | |
| Details: | Qualified applicants are invited to attend an upcoming Interview Day.  In addition to an interview appointment, Interview Days often include a program presentation, a campus and facility tour, opportunity to talk with current students, and an onsite writing sample. |
Applying
Deadline
June 1, 2022
General School Information
Program
Dual Degree Program? Yes
Part of an academic health center? No
Pharmacy observation hours required? No
Supplemental application requirement? No
Baccalaureate degree preferred for admissions? No
Follows the AACP Cooperative Admissions Guidelines? No
Is preference given to in-state applicants vs. out-of-state applicants? No
Pharmacy School Tour Video
Contact Information
Website: http://www.belmont.edu/pharmacy/
Social Profiles