University of Saint Joseph Quick Facts
| | | |
| --- | --- | --- |
| Duration: 3 Years | Courses: 120 | Faculty: 23 |
| Est. Applications: 243 | Acceptance Rate: 34% | Est. Class Size: 83 |
Program Description
Please visit our Website for additional applicant information at http://www.usj.edu/pharmacy. At the University of Saint Joseph, Hartford, CT, students explore and expand their potential through personal attention in a welcoming community that offers an academically challenging program to individuals who want to succeed in the profession of pharmacy and make a difference in society. The University is a community that promotes the growth of the whole person in a caring environment that encourages strong ethical values, personal integrity, and a sense of responsibility to the needs of society. We provide exemplary pharmacy education to diverse and qualified students possessing high leadership potential who are dedicated to impacting the health care needs of the people of the US and the global community.
The program relies on a firm foundation that results in pharmacy practitioners committed to providing quality patient care and advancing the profession of pharmacy. The School is committed to and promotes the emergence of, competent and compassionate pharmacists who will engage in community service and foster the advancement of research and scholarship.
The School of Pharmacy's 3-calendar year Pharm.D. program is designed with two interwoven and complementary components: didactic and experiential, with the experiential learning component occurring throughout the entire curriculum. Students progress through the program in cohorts, using a modified block schedule (studying one course at a time) and mastering the subject material before moving to the next course. This approach has a proven record of increasing students' ability to master the didactic material and provides students with a rich experiential education.
PharmD Program Highlights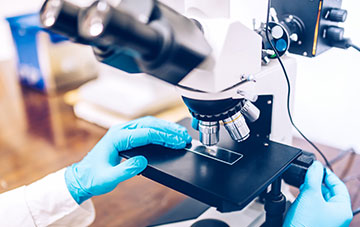 Private Institution
Baccalaureate Required
$500 deposit to hold acceptance
Conducts interviews of applicants
Participates in Early Decision Program (EDP)
PCAT composite score Required
Minimum Four (4) Letters of Reference are required
Utilizes the Centralized Criminal Background Check (CBC)
Participates in the PharmCAS-facilitated Drug Screening Service
Location
Location: 229 Trumbull Street Hartford, Connecticut 06103

Acceptance Rate for University of Saint Joseph
34%: See other Schools with an acceptance rate under 34%
School Demographics (2018)
| | | |
| --- | --- | --- |
| Female: 67% | Male: 33% | Age: 18-61 |
Tuition
| | | |
| --- | --- | --- |
| Tuition: | $50,679 | per year |
| Tuition Fee: | $1,407 | per year |
Requirements
PCAT Score and G.P.A
| | | |
| --- | --- | --- |
| Minimum GPA: 2.80 | Average GPA: 2.80 | Minimum PCAT: |
Program Prerequisites
Total number of college SEMESTER HOURS that must be completed prior to matriculation:
120
Total number of basic science college SEMESTER HOURS that must be completed prior to matriculation:
44
Total number of college QUARTER HOURS that must be completed prior to matriculation:
102
Applicants must successfully complete ALL course prerequisites by the end of the:
Course Prerequisites Table
| | |
| --- | --- |
| Course Title | Semester/Quarter Hours |
| English | 6/10-12 |
| General Chemistry I & II w/lab | 8/12-15 |
| Humanities: e.g. Art, Drama, Theatre, Literature, Religion, Music, Foreign Languages, Philosophy | 6/10-12 |
| Social Sciences | 6/10-12 |
| Heath-Related Science and Mathematics | 6/12-16 |
| Microbiology w/lab | 4/6 |
| Human Anatomy & Physiology w/lab | 8/12-15 |
| Calculus (non-business) | 3/4.5-5 |
| Statistics or Biostatistics | 3/4.5-5 |
| Economics | 3/4.5-5 |
| Physics I w/lab | 4/6 |
| Organic Chemistry I & II w/lab | 8/12-15 |
| Oral Communication | 3/4.5-5 |
| Total | 120/102 |
Letter of Recommendation Requirements
General Information

We do not accept letters of reference from family members or friends.  A minimum of

 two references are required. We require one academic letter (Professor, Advisor, or Dean). The second letter should be from an employer, another Professor, or an Academic Advisor.
LOR types that are REQUIRED:
Employer, Faculty Advisor, Health Care Professional, Pharmacist, Pre-Health Advisor, Professor of Liberal Arts, Math and Science, Supervisor
LOR types that are RECOMMENDED:
LOR types that are CONDITIONALLY ACCEPTED: Co-Worker, Politician, Teaching Assistant
Note: please verify the institution specific details regarding CONDITIONALLY ACCEPTED LOR types.

Pre-Health Adviser
Advisor must have 2+ years of familiarity with the applicant and have 10 plus years advising experience and limit the number of such LOR's they deliver to a top specified percent of advisees.

LOR types that are NOT ACCEPTED:
Clergy, Family, and Friend
Are Committee Letters accepted?
Conditionally Accepted
A Committee Letter is:
Conditionally Accepted
Does it count as more than one LOR?
Details:
Are Composite Letters accepted?
Conditionally Accepted
Interview Information
| | |
| --- | --- |
| Interview Format: | Individual applicants with two or more interviewers |
| Interview Dates: | |
| Details: | The applicant participates in a 45-minute interview with two faculty members followed by a math and essay exam. The interview concludes with a tour of the school which is conducted by a currently enrolled student. |
Applying
Deadline
June 1, 2022
General School Information
Program
Dual Degree Program? Yes
Part of an academic health center? No
Pharmacy observation hours required? No
Supplemental application requirement? Yes
Baccalaureate degree preferred for admissions? Yes
Follows the AACP Cooperative Admissions Guidelines? No
Is preference given to in-state applicants vs. out-of-state applicants? No
Pharmacy School Tour Video
Contact Information
Website: http://www.usj.edu/pharmacy
Social Profiles