Philadelphia College of Osteopathic Medicine Quick Facts
| | | |
| --- | --- | --- |
| Duration: 2-4 Years | Courses: 60 | Faculty: 35 |
| Est. Applications: 553 | Acceptance Rate: 16% | Est. Class Size: 89 |
Program Description
Responding to the rising need for pharmacists nationally, and particularly in the South, Philadelphia College of Osteopathic Medicine (PCOM) – Georgia established a four–year Doctor of Pharmacy (PharmD) professional degree program in 2010.
Located in suburban Atlanta, GA and supported by PCOM's century-old tradition of training osteopathic physicians and other health practitioners, the School of Pharmacy provides a rigorous, comprehensive curriculum delivered by accomplished educators, practitioners, and pharmaceutical scientists.
The SOP is a student-centered program and our faculty is committed to providing all of the necessary resources to support students both academically and personally. PCOM students will have the opportunity to customize their pharmacy learning experience by pursuing concentrations in one of three different pharmacy practice areas during the third year of the program.  Concentrations allow students to tailor their elective experiences to their own unique interests by developing a specialized range of expertise and skill and prepare them for rewarding careers in ambulatory, acute care or managed care practice.
PharmD Program Highlights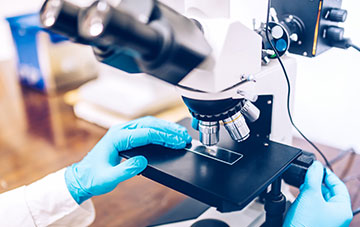 Private Institution
Baccalaureate Preferred
$500 deposit to hold acceptance
Conducts interviews of applicants
Participates in Early Decision Program (EDP)
PCAT composite score Not Required
Minimum Three (3) Letters of Reference are required
Utilizes the Centralized Criminal Background Check (CBC)
No Participates in the PharmCAS-facilitated Drug Screening Service
Location
Location: 625 Old Peachtree Rd, Suwanee, Georgia 30024

Acceptance Rate for Philadelphia College of Osteopathic Medicine
16%: See other Schools with an acceptance rate under 16%
School Demographics (2018)
| | | |
| --- | --- | --- |
| Female: 66% | Male: 34% | Age: 18-61 |
Tuition
| | | |
| --- | --- | --- |
| Tuition: | $39,552 | per year |
| Tuition Fee: | $1,752 | per year |
Requirements
PCAT Score and G.P.A
| | | |
| --- | --- | --- |
| Minimum GPA: N/A | Average GPA: N/A | Minimum PCAT: Optional |
Program Prerequisites
Total number of college SEMESTER HOURS that must be completed prior to matriculation:
60
Total number of basic science college SEMESTER HOURS that must be completed prior to matriculation:
28
Total number of college QUARTER HOURS that must be completed prior to matriculation:
91
Applicants must successfully complete ALL course prerequisites by the end of the:
Course Prerequisites Table
| | |
| --- | --- |
| Course Title | Semester/Quarter Hours |
| Organic Chemistry I and II w/lab | 8/12 |
| General Biology I and II (each with laboratory) Cellular or molecular biology or zoology (each with laboratory) are also acceptable | 8/12 |
| Physics w/lab | 4/6 |
| Humanities, from ANY of the following areas: Art, foreign language, history, literature, music, philosophy, religion or theatre | 3/4.5 |
| Other electives | 8/12 |
| Calculus | 3/4.5 |
| English Composition and English Literature | 6/9 |
| Speech | 3/4.5 |
| Economics | 3/4.5 |
| Introductory Statistics | 3/4.5 |
| Social/Behavioral Sciences, from ONE of the following areas: history, psychology, government, sociology | 3/4.5 |
| Total | 60/91 |
Letter of Recommendation Requirements
General Information
Letters from friends and family members are not acceptable.
LOR types that are REQUIRED:
LOR types that are RECOMMENDED:
LOR types that are CONDITIONALLY ACCEPTED:
Note: please verify the institution specific details regarding CONDITIONALLY ACCEPTED LOR types.

Pre-Health Adviser
Advisor must have 2+ years of familiarity with the applicant and have 10 plus years advising experience and limit the number of such LOR's they deliver to a top specified percent of advisees.

LOR types that are NOT ACCEPTED:
Family or Friend
Are Committee Letters accepted?
Yes
A Committee Letter is:
Recommended but Not Required
Does it count as more than one LOR?
Yes
Are Composite Letters accepted?

Does it count as more than one LOR?

Recommended but Not Required

Yes
Interview Information
Interview Format:
Individual applicants with two or more interviewers
Interview Dates:
Details:

In order to receive an offer of admissions to the PharmD program, you must be invited and participate in an on-campus interview.  Interviewers will consist mostly of faculty and staff of the school.  Professional attire is required for the interview.

PCOM will be also conduct virtual interviews, please contact the Office of Admissions for more details
Applying
Deadline
June 1, 2022
General School Information
Program
Dual Degree Program? Yes
Part of an academic health center? No
Pharmacy observation hours required? No
Supplemental application requirement? No
Baccalaureate degree preferred for admissions? Yes
Follows the AACP Cooperative Admissions Guidelines? No
Is preference given to in-state applicants vs. out-of-state applicants? No
Pharmacy School Tour Video
Contact Information
Website: http://www.pcom.edu/academics/programs-and-degrees/doctor-of-pharmacy/
Social Profiles