Xavier University of Louisiana Quick Facts
| | | |
| --- | --- | --- |
| Duration: 2-3 Years | Courses: 57 | Faculty: 26 |
| Est. Applications: 335 | Acceptance Rate: 45% | Est. Class Size: 152 |
Program Description
The mission of the Xavier University of Louisiana College of Pharmacy is to prepare pharmacists to impact the medically underserved communities, particularly African Americans, in an effort to eliminate health disparities through patient-centered care, community service, and scholarly work.
The clinical component is designed to develop graduates skilled in monitoring and evaluating drug therapy, providing drug distribution, providing drug information to other members of the health care team and to the public and effectively relating to patients and to other health care professionals.
The college provides an opportunity to engage in meaningful scientific research as preparation for further study in the pharmaceutical and clinical sciences.
To be eligible for the Doctor of Pharmacy (Pharm.D.) degree, a student must have pursued college level work for six years (four of these in the College of Pharmacy) and have completed a minimum of 57 semester hours of pre-pharmacy course work.  The student must have a 2.00 grade point average for courses attempted in the four-year professional curriculum.
http://www.xula.edu/cop/prospective.php
PharmD Program Highlights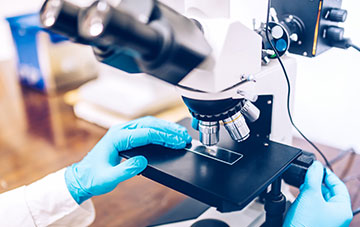 Private Institution
No Baccalaureate Degree Required
$500 deposit to hold acceptance
Conducts interviews of applicants
No Participates in Early Decision Program (EDP)
PCAT composite score Not Required
Minimum Three (3) Letters of Reference are required
No Utilizes the Centralized Criminal Background Check (CBC)
No Participates in the PharmCAS-facilitated Drug Screening Service
Location
Location: 1 Drexel Drive, New Orleans, Louisiana 70125

Acceptance Rate for Xavier University of Louisiana
45%: See other Schools with an acceptance rate under 45%
School Demographics (2018)
| | | |
| --- | --- | --- |
| Female: 70% | Male: 30% | Age: 18-61 |
Tuition
| | | |
| --- | --- | --- |
| Tuition: | $51,957 | per year |
Requirements
PCAT Score and G.P.A
| | | |
| --- | --- | --- |
| Minimum GPA: 2.75 | Average GPA: 2.75 | Minimum PCAT: Optional |
Program Prerequisites
Total number of college SEMESTER HOURS that must be completed prior to matriculation:
57
Total number of basic science college SEMESTER HOURS that must be completed prior to matriculation:
39
Total number of college QUARTER HOURS that must be completed prior to matriculation:
Applicants must successfully complete ALL course prerequisites by the end of the:
Course Prerequisites Table
| | |
| --- | --- |
| Course Title | Semester/Quarter Hours |
| General Biology I | 3 |
| General Biology I Lab | 1 |
| General Biology II | 3 |
| General Biology II Lab | 1 |
| General Microbiology | 3 |
| General Microbiology Lab | 1 |
| General Chemistry I | 3 |
| General Chemistry I Lab | 1 |
| General Chemistry II | 3 |
| General Chemistry II Lab | 1 |
| Organic Chemistry I | 3 |
| Organic Chemistry I Lab | 1 |
| Organic Chemistry II | 3 |
| Organic Chemistry II Lab | 1 |
| General Physics w/lab | 4 |
| Calculus | 4 |
| Biostatistics | 3 |
| Comp & Rhet (English) | 3 |
| Comp & Literature | 3 |
| Fund of Public Speaking | 3 |
| Health Ethics | 3 |
| Introduction to Psychology or Sociology | 3 |
| Theology | 3 |
| Total | 57 |
Letter of Recommendation Requirements
General Information
Recommendation Forms – The College of Pharmacy requires each applicant to submit three recommendation forms.  The applicant should select three faculty members or two faculty members and an employer to complete the forms.  All recommendations are due no later than December 1, 2017.

The faculty recommendations must come from physical/life science or math instructors who have taught the applicant at the college level.  The employer recommendation must come from someone who has served as an immediate supervisor to the applicant. Please note the following regarding the recommendation forms:

The College of Pharmacy will not accept letters of recommendation in place of the approved form.

The College of Pharmacy will not accept recommendations from relatives.

LOR types that are REQUIRED:
Professor of Science and Math, Supervisor
LOR types that are RECOMMENDED:
LOR types that are CONDITIONALLY ACCEPTED:
Note: please verify the institution specific details regarding CONDITIONALLY ACCEPTED LOR types.

Pre-Health Adviser
Advisor must have 2+ years of familiarity with the applicant and have 10 plus years advising experience and limit the number of such LOR's they deliver to a top specified percent of advisees.

LOR types that are NOT ACCEPTED:
Clergy, Clergy, Employer, Faculty Advisor, Family, Friend
Are Committee Letters accepted?
A Committee Letter is:
Does it count as more than one LOR?
Details:
Are Composite Letters accepted?

Does it count as more than one LOR?

Not Accepted
Interview Information
Interview Format:
Individual applicants with two or more interviewers
Interview Dates:
Details:
Students who satisfy the following minimum requirements will be considered for an interview:

•Completion of the on-line application and required docmuments by the stated deadline

•Pre-pharmacy grade point average of 2.75

•Math-Science grade point average of 2.75

All interviews will occur during the Fall and Spring semesters.

interview will be schedule by telephone
Applying
Deadline
May 2, 2022
General School Information
Program
Dual Degree Program? No
Part of an academic health center? No
Pharmacy observation hours required? No
Supplemental application requirement? No
Baccalaureate degree preferred for admissions? No
Follows the AACP Cooperative Admissions Guidelines? No
Is preference given to in-state applicants vs. out-of-state applicants? No
Contact Information
Website: http://www.xula.edu/cop/
Social Profiles