Palm Beach Atlantic University Quick Facts
| | | |
| --- | --- | --- |
| Duration: 2-3 Years | Courses: 66 | Faculty: 27 |
| Est. Applications: 321 | Acceptance Rate: 15% | Est. Class Size: 49 |
Program Description
Palm Beach Atlantic University is located in West Palm Beach, Florida.  The 25-acre campus is minutes from the Atlantic Ocean and beautiful south Florida beaches, and is situated on the Intracoastal Waterway.
The Lloyd L. Gregory School of Pharmacy at PBA started in 2001 and graduated its first Pharm.D. class in 2005. Accredited by ACPE, the Gregory School of Pharmacy admits 75 students annually so teaching and learning are personalized and interactive.  Community service, leadership opportunities, international and local medical mission trips are just some of the unique experiences pharmacy students at PBA experience.
The Lloyd L. Gregory School of Pharmacy exists to develop servant-leaders within the profession of pharmacy by following Christ's example of serving, teaching, and healing those in need. Teaching is geared toward the primary purpose of preparing future pharmacists who excel in patient care and embrace the practice of pharmacy as a calling. The faculty strives to help all students, regardless of religious background, integrate their own spiritual beliefs into a value system that promotes the highest standards of character, compassion, and leadership.
PharmD Program Highlights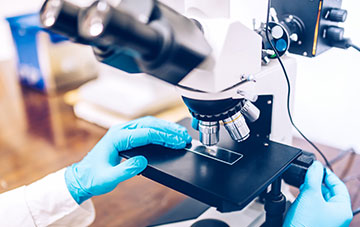 Private Institution
No Baccalaureate Required
$750 deposit to hold acceptance
Conducts interviews of applicants
Participates in Early Decision Program (EDP)
Required PCAT composite score
Minimum Three (3) Letters of Reference are required
Utilizes the Centralized Criminal Background Check (CBC)
Participates in the PharmCAS-facilitated Drug Screening Service
Location
Location: 901 South Flagler Drive P.O. Box 24708, West Palm Beach, Florida 33416-4708

Acceptance Rate for Palm Beach Atlantic University
15%: See other Schools with an acceptance rate under 15%
School Demographics (2018)
| | | |
| --- | --- | --- |
| Female: 57% | Male: 43% | Age: 18-61 |
Tuition
| | | |
| --- | --- | --- |
| Tuition: | $38,480 | per year |
| Tuition Fee: | $440 | per year |
Requirements
PCAT Score and G.P.A
| | | |
| --- | --- | --- |
| Minimum GPA: N/A | Average GPA: N/A | Minimum PCAT: Required |
Program Prerequisites
Total number of college SEMESTER HOURS that must be completed prior to matriculation:
66
Total number of basic science college SEMESTER HOURS that must be completed prior to matriculation:
39
Total number of college QUARTER HOURS that must be completed prior to matriculation:
Applicants must successfully complete ALL course prerequisites by the end of the:
Course Prerequisites Table
| | |
| --- | --- |
| Course Title | Semester/Quarter Hours |
| English (one course must be English composition) | 6/8 |
| Economics (Micro or Macro Economics preferred) | 3/4 |
| Public Speaking or Speech | 3/4 |
| Humanities | 9/12 |
| Statistics | 3/4 |
| Calculus | 3/4 |
| General Chemistry I and II w/lab | 8/8 |
| Organic Chemistry I and II w/lab | 8/8 |
| General Biology I and II w/lab | 8/8 |
| Anatomy and Physiology I and II w/lab | 8/8 |
| Microbiology w/lab | 4/4 |
| Biochemistry | 3/4 |
| | |
| Total | 66 |
Letter of Recommendation Requirements
General Information
LOR types that are REQUIRED:
LOR types that are RECOMMENDED:
Clergy, Employer, Faculty Advisor, Health Care Professional, Pharmacist, Pre-Health Advisor, Professor of Liberal Arts, Science and Math, Supervisor, Teaching Assistant
LOR types that are CONDITIONALLY ACCEPTED:
Note: please verify the institution specific details regarding CONDITIONALLY ACCEPTED LOR types.

Pre-Health Adviser
Advisor must have 2+ years of familiarity with the applicant and have 10 plus years advising experience and limit the number of such LOR's they deliver to a top specified percent of advisees.

LOR types that are NOT ACCEPTED:
Family, Friend, or Politician
Are Committee Letters accepted?
Yes
A Committee Letter is:
Recommended but Not Required
Does it count as more than one LOR?
No
Details:
Are Composite Letters accepted?
Recommended but Not Required
Interview Information
| | |
| --- | --- |
| Interview Format: | Individual applicants with two or more interviewers |
| Interview Dates: | |
| Details: | Candidates who have completed their PharmCAS application, and are selected for interviews will be contacted directly by Palm Beach Atlantic University. Interview Day experiences will include: An overview of PBA and the Lloyd L. Gregory School of Pharmacy, Student panel, interviews (teams consist of faculty, students, and preceptors), and Tours of the PBA campus and pharmacy building. |
Applying
Deadline
June 1, 2022
General School Information
Program
Dual Degree Program? Yes
Part of an academic health center? No
Pharmacy observation hours required? No
Supplemental application requirement? No
Baccalaureate degree preferred for admissions? No
Follows the AACP Cooperative Admissions Guidelines? No
Is preference given to in-state applicants vs. out-of-state applicants? No
Contact Information
Website: https://learn-well.pba.edu/academics/pharmacy/admissions.html
Social Profiles