Albany College of Pharmacy and Health Sciences Quick Facts
| | | |
| --- | --- | --- |
| Duration: 2-3 Years | Courses: 63 | Faculty: 15 |
| Est. Applications: 1583 | Acceptance Rate: 25% | Est. Class Size: 395 |
Program Description
Our Colchester, VT campus is located just outside of Burlington, within 1.5 hours of Montreal. It is the only school of pharmacy in the state. Nestled in a valley along the banks of Lake Champlain between the Green Mountain and the Adirondack Mountain ranges, the setting provides an enriching complement of natural beauty and cutting-edge innovation. Nearby is the city of Burlington, a bustling community known for numerous quality of life awards, health care breakthroughs at the University of Vermont Medical Center, biomedical startups, farm-to-table restaurants, and some of the best craft breweries in the country.
The students at our Vermont campus, where each entering class is typically less than 40 students, share a close relationship with the surrounding community. For example, in the spring of 2016, ACPHS students teamed with the Vermont Pharmacists Association to influence legislation of S.243, which has since been signed into law. This expands the role of Vermont pharmacists as healthcare providers and in the prevention of opioid abuse.
ACPHS was recently ranked the #1 value added college nationally by a report from the Brookings Institution of 3,173 colleges and #2 for average salaries 10 years after enrollment by the College Scorecard.
Visit our website to learn more about the 3-year accelerated program offered on our Vermont campus or the 4-year pharmacy program offered on our New York campus.
PharmD Program Highlights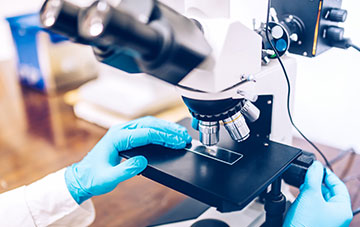 Private Institution
No Baccalaureate Degree Required
$500 deposit to hold acceptance
Conducts interviews of applicants
Participates in Early Decision Program (EDP)
PCAT composite score Required Minimum 20
Minimum Two (2) Letters of Reference are required
Utilizes the Centralized Criminal Background Check (CBC)
No Participates in the PharmCAS-facilitated Drug Screening Service
Location
Location: 261 Mountain View Drive, Colchester, Vermont 05446

Acceptance Rate for Albany College of Pharmacy and Health Sciences
25%: See other Schools with an acceptance rate under 30%
School Demographics (2018)
| | | |
| --- | --- | --- |
| Female: 60% | Male: 40% | Age: 18-61 |
Tuition
| | | |
| --- | --- | --- |
| Tuition: | $35,105 | per year |
Requirements
PCAT Score and G.P.A
| | | |
| --- | --- | --- |
| Minimum GPA: 2.5 | Average GPA: 2.5 | Minimum PCAT: 20 |
Program Prerequisites
Total number of college SEMESTER HOURS that must be completed prior to matriculation:
63
Total number of basic science college SEMESTER HOURS that must be completed prior to matriculation:
33
Total number of college QUARTER HOURS that must be completed prior to matriculation:
90
Applicants must successfully complete ALL course prerequisites by the end of the:
Course Prerequisites Table
| | |
| --- | --- |
| Course Title | Semester/Quarter Hours |
| General Chemistry w/lab | 8/12 |
| Organic Chemistry w/lab | 8/12 |
| General Biology w/lab | 8/12 |
| Biology selective (generally 200-level or higher) | 3/4 |
| Microbiology w/lab | 3/4 |
| Physics w/lab | 3/4 |
| Calculus | 3/4 |
| Statistics | 3/4 |
| Social Science | 3/4 |
| Humanities | 9/12 |
| General Electives | 9/12 |
| Public Speaking or equivalent | 3/4 |
| Total | 63/90 |
Letter of Recommendation Requirements
General Information
CPHS requires two letters from academic or professional sources. At least one letter should be written by post-secondary faculty from math or science disciplines, or, a health professional or pharmacist working in a clinical setting.
LOR types that are REQUIRED:
LOR types that are RECOMMENDED:
LOR types that are CONDITIONALLY ACCEPTED: Co-Worker, Employer, Faculty Advisor, Health Care Professional, Pharmacist, Politician, Pre-Health Advisor, Supervisor, Professor of Liberal Arts, Science, and Math, Teaching Assistant
Note: please verify the institution specific details regarding CONDITIONALLY ACCEPTED LOR types.

Pre-Health Adviser
Advisor must have 2+ years of familiarity with the applicant and have 10 plus years advising experience and limit the number of such LOR's they deliver to a top specified percent of advisees.

LOR types that are NOT ACCEPTED:
Family, Friend
Are Committee Letters accepted?
Yes
A Committee Letter is:
Conditionally Accepted
Does it count as more than one LOR?
Varies
Details:
Are Composite Letters accepted?

Does it count as more than one LOR?

Conditionally Accepted

Varies
Interview Information
| | |
| --- | --- |
| Interview Format: | Individual applicants with two or more interviewers |
| Interview Dates: | |
| Details: | Qualified applicants will be invited for an on-campus in-person interview. Interviewees meet with faculty members to discuss their motivation for a pharmacy career, experience in healthcare, and leadership roles. Interviewees' communication skills, professionalism, and maturity are assessed. |
Applying
Deadline
June 1, 2022
General School Information
Program
Dual Degree Program? No
Part of an academic health center? No
Pharmacy observation hours required? No
Supplemental application requirement? No
Baccalaureate degree preferred for admissions? No
Follows the AACP Cooperative Admissions Guidelines? No
Is preference given to in-state applicants vs. out-of-state applicants? No
Pharmacy School Tour Video
Contact Information
Website: ttps://www.acphs.edu/accelerated-pharmd
Social Profiles