St. John's University Quick Facts
| | | |
| --- | --- | --- |
| Duration: 0-6/7 Years | Courses: 0 | Faculty: 109 |
| Est. Applications: 1096 | Acceptance Rate: 21% | Est. Class Size: 229 |
Program Description
Well-trained pharmacists are always in demand. According to the Bureau of Labor Statistics, positions for pharmacists will rise 17 percent by 2018. This growth is fueled by the increasing use of prescription drugs by an aging population; scientific advances leading to the introduction of new drugs; and pharmacists' growing involvement in patient care.
If you're interested in a rewarding career as a pharmacist, discover the entry-level Doctor of Pharmacy Degree Program (Pharm.D.) at St. John's University. Offered by our College of Pharmacy and Health Sciences — one of the leading schools of its kind — the program is designed to provide students with the clinical and academic skills and knowledge needed to deliver outstanding patient care in all pharmacy settings.
Students begin with the analytical and communications skills made possible by a broad liberal arts foundation. This is combined with pharmacy coursework, introduced early in the program. In their final four years, students gain an intensive foundation in the basic and applied pharmaceutical and clinical sciences.
In keeping with the metropolitan, Catholic and Vincentian mission of the University, students gain first-hand clinical experience serving diverse, often needy communities at more than 200 sites throughout the New York area.
In addressing our Global mission, pharmacy students can participate in the University's Discover the World – Pharmacy program in either the second or sixth year of the program.
PharmD Program Highlights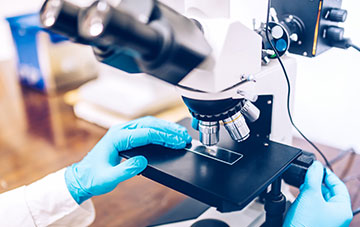 Private Institution
No Baccalaureate Degree Required
$400 deposit to hold acceptance
Conducts interviews of applicants
No Participates in Early Decision Program (EDP)
PCAT composite score not Required
Minimum Two (2) Letters of Reference are required
No Utilizes the Centralized Criminal Background Check (CBC)
No Participates in the PharmCAS-facilitated Drug Screening Service
Location
Location: 8000 Utopia Parkway, Queens, New York 11439
Acceptance Rate for St. John's University
21%: See other Schools with an acceptance rate under 21%
School Demographics (2018)
| | | |
| --- | --- | --- |
| Female: 68% | Male: 32% | Age: 18-61 |
Tuition
| | | |
| --- | --- | --- |
| Tuition: | $47,974 | per year |
| Tuition Fee: | $850 | per year |
Requirements
PCAT Score and G.P.A
| | | |
| --- | --- | --- |
| Minimum GPA: 85% | Average GPA: N/A | Minimum PCAT: N/A |
Program Prerequisites
Total number of college SEMESTER HOURS that must be completed prior to matriculation:
Total number of basic science college SEMESTER HOURS that must be completed prior to matriculation:
Total number of college QUARTER HOURS that must be completed prior to matriculation:
Applicants must successfully complete ALL course prerequisites by the end of the:
Course Prerequisites Table
| | |
| --- | --- |
| Course Title | Semester/Quarter Hours |
| N/A | |
| Total | 0 |
Letter of Recommendation Requirements
General Information
Two letters of reference are required. One letter must be from a high school science or math teacher.
LOR types that are REQUIRED:
LOR types that are RECOMMENDED:
LOR types that are CONDITIONALLY ACCEPTED:
Note: please verify the institution specific details regarding CONDITIONALLY ACCEPTED LOR types.

Pre-Health Adviser
Advisor must have 2+ years of familiarity with the applicant and have 10 plus years advising experience and limit the number of such LOR's they deliver to a top specified percent of advisees.

LOR types that are NOT ACCEPTED:
Are Committee Letters accepted?
A Committee Letter is:
Does it count as more than one LOR?
Details:
Are Composite Letters accepted?

Does it count as more than one LOR?
Interview Information
| | |
| --- | --- |
| Interview Format: | |
| Interview Dates: | |
| Details: | Interviews to the professional years of the program are held during the spring semester of second year. All students complete a 30 minute in person interview with two faculty members or preceptors. Interviews are scheduled by the Office of the Dean during two weeks in April of the second year. |
Applying
Deadline
February 1, 2022
General School Information
Program
Dual Degree Program? No
Part of an academic health center? No
Pharmacy observation hours required? No
Supplemental application requirement? No
Baccalaureate degree preferred for admissions? No
Follows the AACP Cooperative Admissions Guidelines? No
Is preference given to in-state applicants vs. out-of-state applicants? No
Contact Information
Website: http://www.stjohns.edu/pharmacy
Social Profiles