Purdue University Quick Facts
| | | |
| --- | --- | --- |
| Duration: 2-4 Years | Courses: 60 | Faculty: 81 |
| Est. Applications: 401 | Acceptance Rate: 39% | Est. Class Size: 158 |
Program Description
The mission of the Purdue University College of Pharmacy is to:
Educate and train students to become leading pharmacists and scientists,
Advocate scientific discovery and development, and
Maximize global health outcomes through patient care and public service.
Purdue University was established in 1869 and the College of Pharmacy was established in 1884. Purdue is a land-grant, state-assisted institution of higher learning. The programs offer excellent opportunities to prepare for careers in pharmacy practice, industry, research, or education.
Diversity and opportunity are characteristics of the University. Over 1000 campus organizations cater to the varied interests of students, including 25 professional organizations in the College of Pharmacy and a variety of music, theater, hobby, and sports clubs campus-wide. Purdue is a member of the Big Ten athletic conference and participates in a large number of both men's and women's athletics.
For more information on our admissions process, please visit https://www.pharmacy.purdue.edu/future-students/admissions/pharm-d
PharmD Program Highlights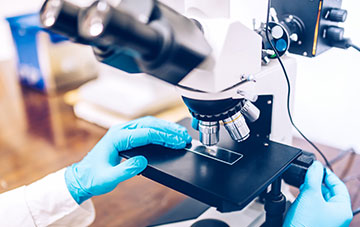 Public Institution
No Baccalaureate Degree Required
$400 deposit to hold acceptance
Conducts interviews of applicants
No Participates in Early Decision Program (EDP)
PCAT composite score Not Required
Minimum Two (2) Letters of Reference are required
Utilizes the Centralized Criminal Background Check (CBC)
No Participates in the PharmCAS-facilitated Drug Screening Service
Location
Location: 575 Stadium Mall Drive West Lafayette, Indiana 47907-2091

Acceptance Rate for Purdue University
39%: See other Schools with an acceptance rate under 39%
School Demographics (2018)
| | | |
| --- | --- | --- |
| Female: 67% | Male: 33% | Age: 18-61 |
Tuition
| | | |
| --- | --- | --- |
| Tuition (In-State): | $9,208 | per year |
| Tuition (Out-State): | $27,468 | per year |
| Tuition Fee: | $12,818 | per year |
Requirements
PCAT Score and G.P.A
| | | |
| --- | --- | --- |
| Minimum GPA: N/A | Average GPA: 3.0 | Minimum PCAT: Optional |
Program Prerequisites
Total number of college SEMESTER HOURS that must be completed prior to matriculation:
60
Total number of basic science college SEMESTER HOURS that must be completed prior to matriculation:
53
Total number of college QUARTER HOURS that must be completed prior to matriculation:
90
Applicants must successfully complete ALL course prerequisites by the end of the:
Course Prerequisites Table
| | |
| --- | --- |
| Course Title | Semester/Quarter Hours |
| English/Writing Skills | 3/4 |
| General Chemistry I and II | 8/12 |
| Organic Chemistry I and II | 8/12 |
| General Biology I and II | 8/12 |
| Anatomy/Physiology | 6/8 |
| Microbiology | 4/6 |
| Calculus I and II | 6/8 |
| General Physics | 4/6 |
| General Economics | 3/4 |
| Statistics | 3/4 |
| Biochemistry | 3/4 |
| Immunology | 3/4 |
| Communication/Speech | 3/4 |
| Total | 60/90 |
Letter of Recommendation Requirements
General Information
LOR types that are REQUIRED:
LOR types that are RECOMMENDED:
LOR types that are CONDITIONALLY ACCEPTED:
Note: please verify the institution specific details regarding CONDITIONALLY ACCEPTED LOR types.

Pre-Health Adviser
Advisor must have 2+ years of familiarity with the applicant and have 10 plus years advising experience and limit the number of such LOR's they deliver to a top specified percent of advisees.

LOR types that are NOT ACCEPTED:
Are Committee Letters accepted?
Yes
A Committee Letter is:
Recommended but Not Required
Does it count as more than one LOR?
No
Details:
Are Composite Letters accepted?

Does it count as more than one LOR?

Recommended but Not Required

Yes
Interview Information
| | |
| --- | --- |
| Interview Format: | Individual applicants with two or more interviewers |
| Interview Dates: | |
| Details: | Personal interview with two faculty/staff, written communication exercise, video-recorded oral exercise, interaction with an upper-class student panel. Optional meeting with student services advisor for off-campus applicants. The date and time of the interview is specified in invitation letter. |
Applying
Deadline
January 4, 2022
General School Information
Program
Dual Degree Program? Yes
Part of an academic health center? No
Pharmacy observation hours required? No
Supplemental application requirement? No
Baccalaureate degree preferred for admissions? No
Follows the AACP Cooperative Admissions Guidelines? Yes
Is preference given to in-state applicants vs. out-of-state applicants? No
Contact Information
Website: http://www.pharmacy.purdue.edu/
Social Profiles